Louisiana confirmed it is postponing its Democratic primary next month over the outbreak of the Wuhan coronavirus, which causes the disease COVID-19, becoming the first state to take such a step.
The state scheduled its nominating contests to June 20 after scuppering its planned primary date of April 4, said Louisiana Secretary of State Kyle Ardoin on Friday. Municipal elections will be delayed until July 25.
"We want to protect the health and safety of all Louisianans by doing our part to prevent the spread of this highly infectious disease," Ardoin told reporters.
Arizona, Florida, Illinois, and Ohio have said they will hold primaries as planned on Tuesday, according to reports.
A spokesperson for 2020 candidate and former Vice President Joe Biden, 77, responded to the election postponement.
"Voting is at the very heart of who we are as a democracy. As election officials working with public health officials are demonstrating throughout the country, our elections can be conducted safely," a campaign spokesperson said. "If voters are feeling healthy, not exhibiting symptoms, and don't believe they've been exposed to COVID-19, please vote on Tuesday," the statement said, referring to the other states' voting contests next week.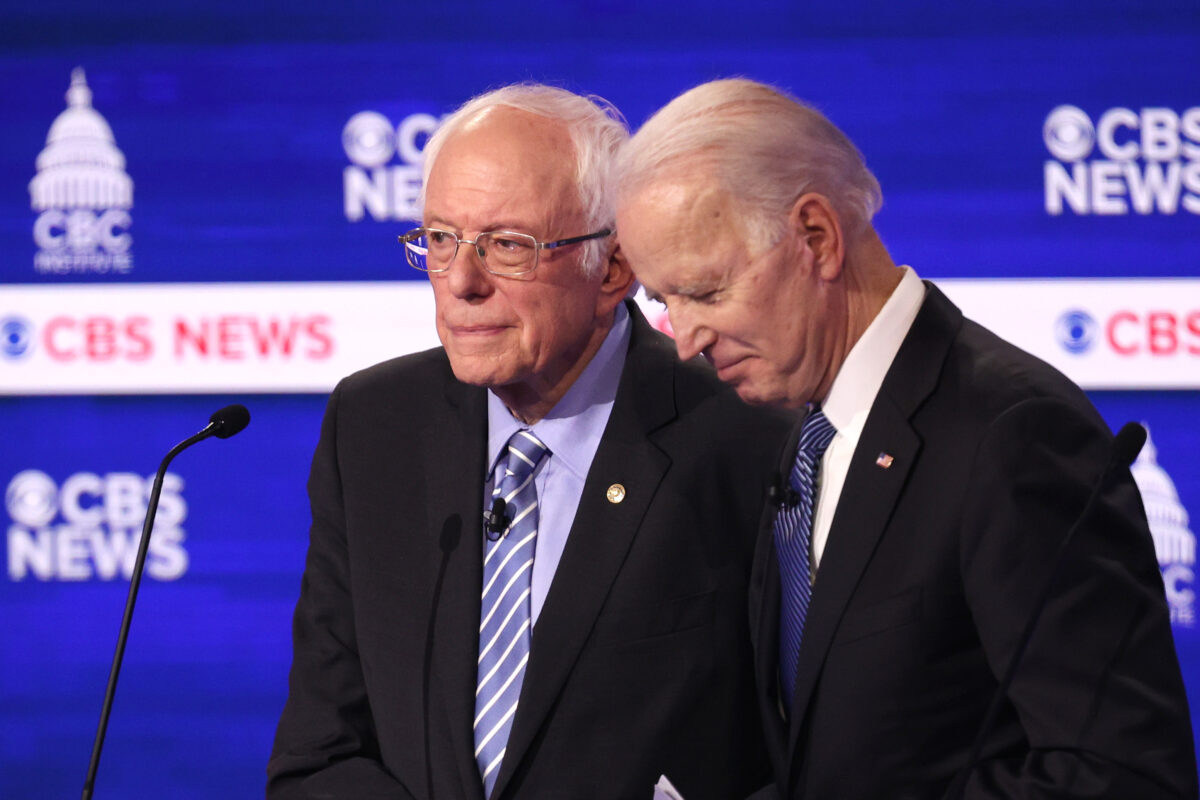 "If voters are members of an at-risk population, exhibiting symptoms, or have been exposed to a diagnosed case of COVID-19, we encourage them to explore absentee ballots and vote by mail options," the statement added.
The campaign of Sen. Bernie Sanders, 78, campaign hasn't yet issued a public comment.
COVID-19 has essentially placed Sanders's and Biden's campaigns on halt as the two have not been able to hold in-person campaign events and rallies. The debate between Biden and Sanders will be held in Washington Sunday without a live audience.
The United States has at least 1,700 cases of coronavirus, according to data compiled by Johns Hopkins University. At least 40 people have been killed by the disease, which first emerged in Wuhan, China, late last year before spreading to more than 100 countries.
As of Friday, the number of residents testing positive in Louisiana had jumped to 33, centered largely in the New Orleans area, according to the state health department's latest figures. The positive tests are awaiting confirmation from the Centers for Disease Control and Prevention.
For most people, the virus causes only mild or moderate symptoms such as fever and cough. For some, especially the elderly and people with existing health problems, it can cause more severe illness, including pneumonia. Most people recover within weeks.
Currently, Biden is leading Sanders in the delegate count. According to estimates, Biden has about 880 delegates to Sanders' 725.
The Associated Press contributed to this report.