The pastor of a church in Louisiana was charged on Tuesday in the latest crackdown by authorities amid the COVID-19 pandemic.
People nationwide are facing arrests and citations for violating orders to stay at home except for essential trips.
Mark Anthony Spell, the pastor of Life Tabernacle Church in the town of Central, declined to stop holding large gatherings despite repeated discussions with law enforcement officials, Central Police Department Chief Roger Corcoran said in a statement.
"Mr. Spell made his intentions to continue to violate the law clear," he said. "Instead of showing the strength and resilience of our community during this difficult time, Mr. Spell has chosen to embarrass us for his own self-promotion."
Spell's actions "endangered the health of his congregation and our community," the chief claimed, adding that he didn't view the issue as one involving religious liberty or politics.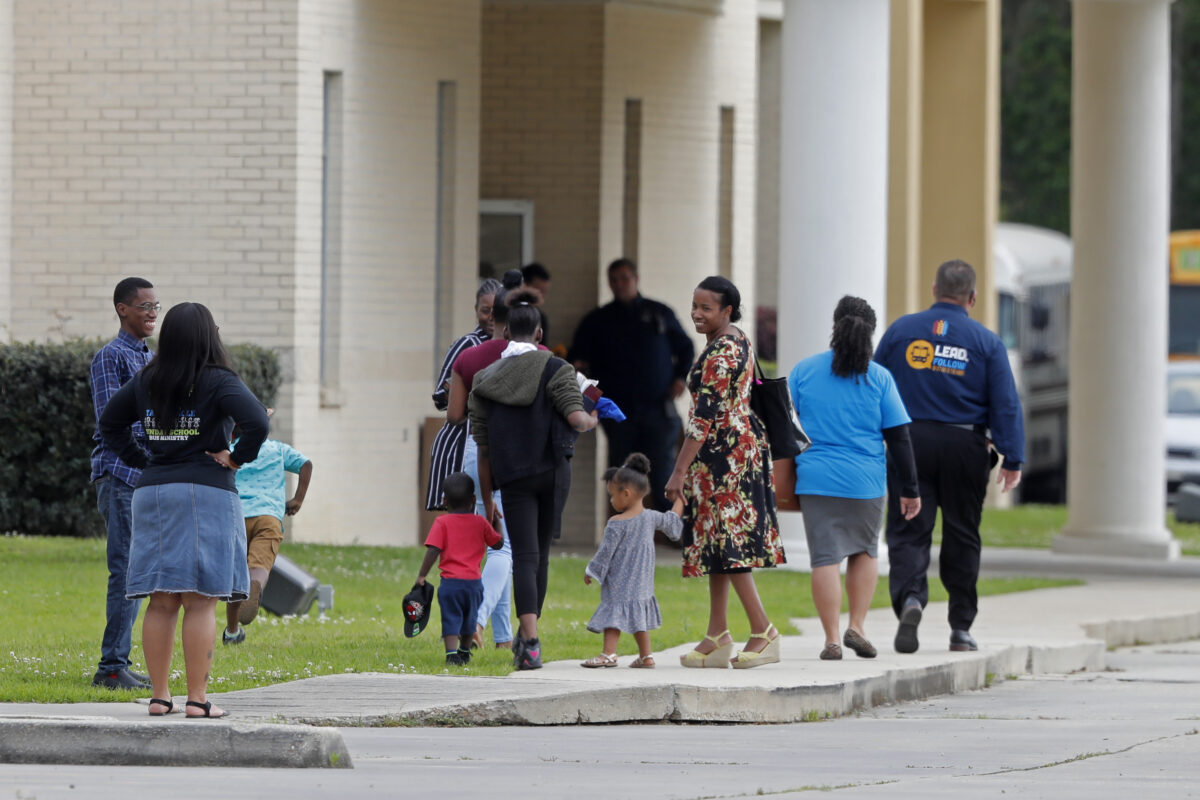 Spell was charged with six misdemeanor counts of disobeying the powers of Gov. John Bel Edwards, a Democrat who issued the stay at home order on March 22 and announced an extension on Monday through the end of April.
"As our number of cases continue to grow, I am directing all Louisianans to stay at home unless it is absolutely necessary for you to leave," Edwards said in a statement.
His order (pdf) identified people going to and from their place of worship as an essential activity. It also ordered the cancellation of all gatherings of 10 or more people where individuals would be in close proximity to each other.
Spell, the pastor, said earlier in the month that a law couldn't prevent people from attending worship services.
"The virus, we believe, is politically motivated," Spell told WAFB. "We hold our religious rights dear and we are going to assemble no matter what someone says."
Police officers informed the pastor that National Guard troops would break up any future gatherings exceeding 50 people, Spell said, the limit at the time, an assertion contradicted by Louisiana National Guard Colonel Ed Bush.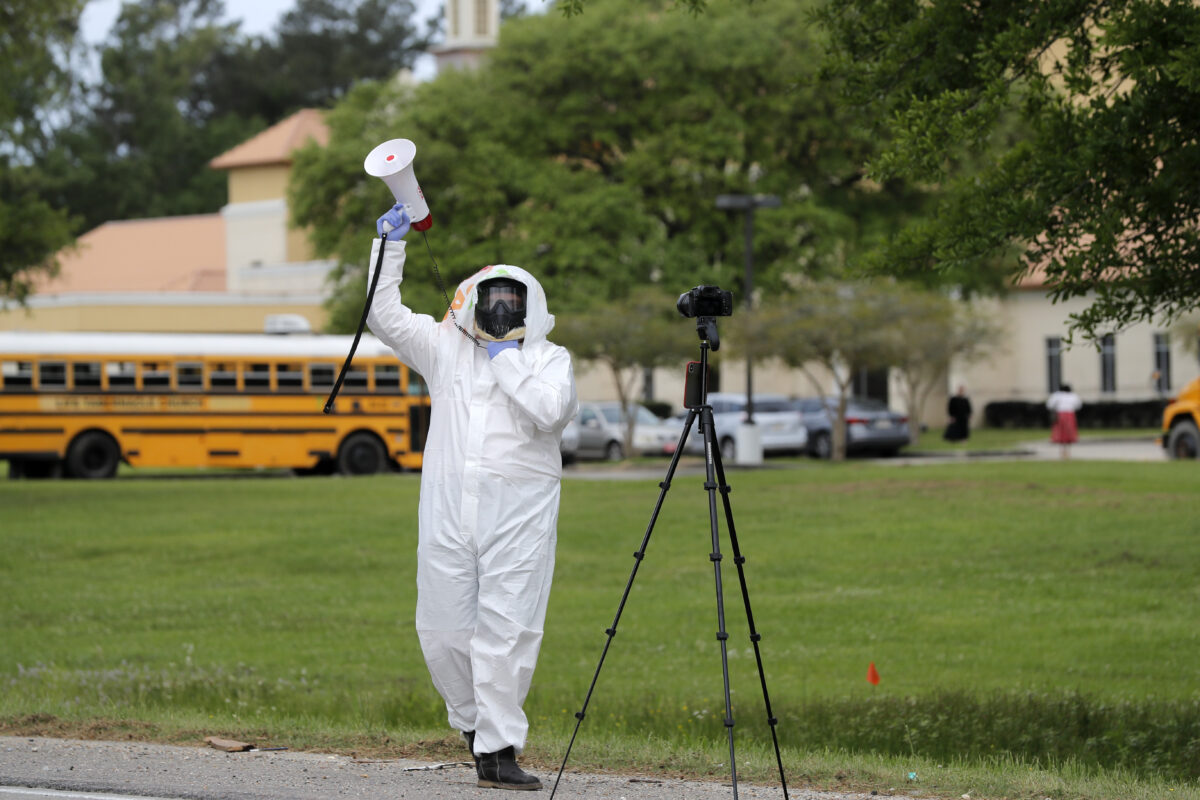 Spell said more than 1,100 people attended the church last Sunday after 27 buses transported people from across five parishes.
Rep. Clay Higgins (R-La.) said in a letter to Edwards earlier this month that he believes any limit on the size of church gatherings isn't allowed under the U.S. Constitution.
While all religious leaders and churchgoers should follow federal recommendations, "the decision to gather should be the choice of the individual or institution and not a mandate by any government entity," he wrote. "The state has no authority to enforce this proclamation nor any ban on worship."
Asked about large gatherings still being held in churches after his order, Edwards told reporters last week that "people need to comply."
"And if you have a pastor who is going to continue to have gatherings and services at church, then I'm calling upon the parishioners, the congregants, not to go," he added.