Louisana Gov. John Bel Edwards said his state has the fastest CCP virus growth rate in the world.
Within a week, Louisiana has gone from having fewer than 100 cases to over 800 as of Sunday evening, according to Edwards. He provided a graph that shows the state on a steep upward trajectory similar to Italy, which has reported thousands of deaths and tens of thousands of cases, and Spain, which has reported a surge in patients and deaths the past week, according to Fox2Now.
The Epoch Times refers to the novel coronavirus, which causes the disease COVID-19, as the CCP virus because the Chinese Communist Party's coverup and mismanagement allowed the virus to spread throughout China and create a global pandemic.
"We have the fastest growth rate of confirmed cases in the world over the first 13 days, right here in Louisiana," Edwards told reporters on Sunday. "In the last two weeks, our growth rate has been faster than any state or country in the world. This is why it matters."
"That's a ten-time increase in seven days," Edwards also explained during the news conference, citing a jump to 800 cases in a week. "There is no reason to believe that we won't be the next Italy," the governor also warned. Edwards was citing a study from the University of Louisiana Lafayette for his data.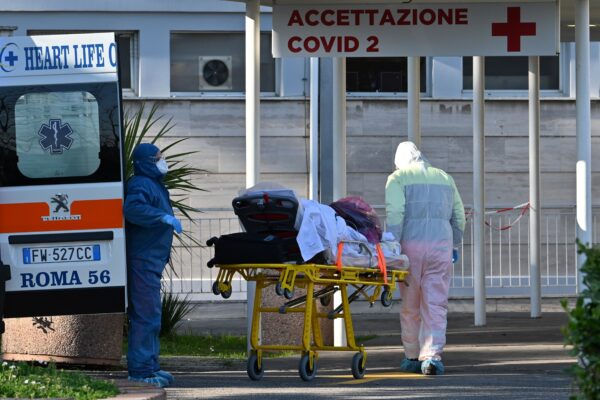 In South Korea, measures much like a statewide order that is set to go into effect on Monday, effectively reduced the number of cases, he said. That's one of the reasons why he made the decision to ban all but the most essential travel and work across the state.
Of the 837 cases reported Sunday night, 24 of them were confirmed at the Lambeth House, a retirement community in New Orleans, Dr. Alexander Billioux, assistant secretary of health for the state's Office of Public Health, told CNN.
Christina Fay, board director of Lambeth House in New Orleans, told the news outlet that several have died at the facility in recent days, adding that staff and the local community are devastated.
"Lambeth House is truly a community of people who care deeply about one another. Any single death of a resident is felt very acutely by one and all," Fay said to CNN. "The intensity of sadness that accompanies what our community is currently enduring is almost indescribable."
Orleans Parish in New Orleans has 450 cases as well as 15 deaths while Jefferson Parish has 184 cases and three deaths, according to NOLA.com. St. Tammany Parish reported 25 cases.
Meanwhile, officials have reported 20 cases in East Baton Rouge Parish, and Ascension Parish has 17 cases, according to the website.