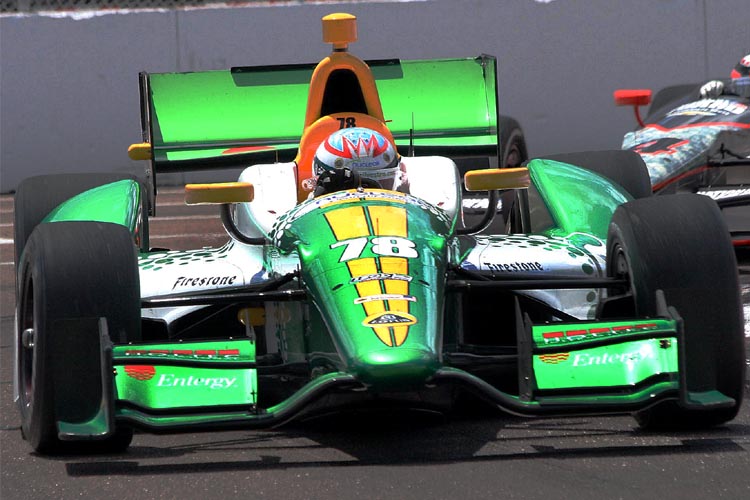 After a season of substandard performance which saw all but one team break its contract, Lotus is leaving IndyCar as an engine supplier.
IndyCar has reached an agreement with Lotus which lets the manufacturer out of its contract. No word has been released as yet about possible penalties Lotus might have to pay, which had been a sticking point.
"We appreciate the effort that Lotus made in helping return manufacturer competition to the Izod IndyCar Series," said Brian Barnhart, IndyCar president of operations and strategy on IndyCar.com.
"However, Lotus has made a business decision not to return in 2013 and asked for its release. We wish them well and would welcome their participation again in the future."
Lotus COO Aslam Farikullah said, "Lotus is grateful to IndyCar for the opportunity to compete during the 2012 season and for the support provided throughout. The decision not to continue was not an easy one and Lotus does not discount the possibility to re-enter the series at some time in the future.
"For the time being, Lotus will focus on core business activities as a leading sports car manufacturer and world-class engineering consultancy."
Lotus was late to commit to providing engines to IndyCar for the 2012 season; Honda and Chevrolet had a few months head start. Then Lotus was sold, which temporarily froze cash flow, which meant engine builder John Judd at Engine Development Ltd. Which was contracted to make motors for Lotus, had to further delay development.
Each manufacturer was supposed to be ready to supply 40 percent of the grid but Lotus only signed four teams: Dreyer & Reinbold, Dragon, Bryan Herta Autosport and HVM. All these teams except HVM lobbied successfully to be released from their engine leases after it became clear that the Lotus power plant was down on power compared to the competition.
HVM was unfortunately forced to stay with Lotus; as a result the team lost its driver and funding and has now left IndyCar.
Honda and Chevrolet will now have to each be ready to supply 60 percent of the grid of approximately 28 cars (33 for the Indy 500.)