California's biggest city is providing free CCP virus testing to all residents, even if they're not showing symptoms.
The city of Los Angeles, in partnership with Los Angeles County and the Community Organized Relief Effort, is offering the free testing.
Though people without symptoms can get tested, priority is given to people with symptoms or certain frontline workers like doctors and nurses.
Symptoms of the CCP (Chinese Communist Party) virus, a novel coronavirus from China, include fever, chills, sore throat, and shortness of breath.
Los Angeles Mayor Eric Garcetti said at an April 29 press conference the city is the first major one in America to offer free testing to all residents.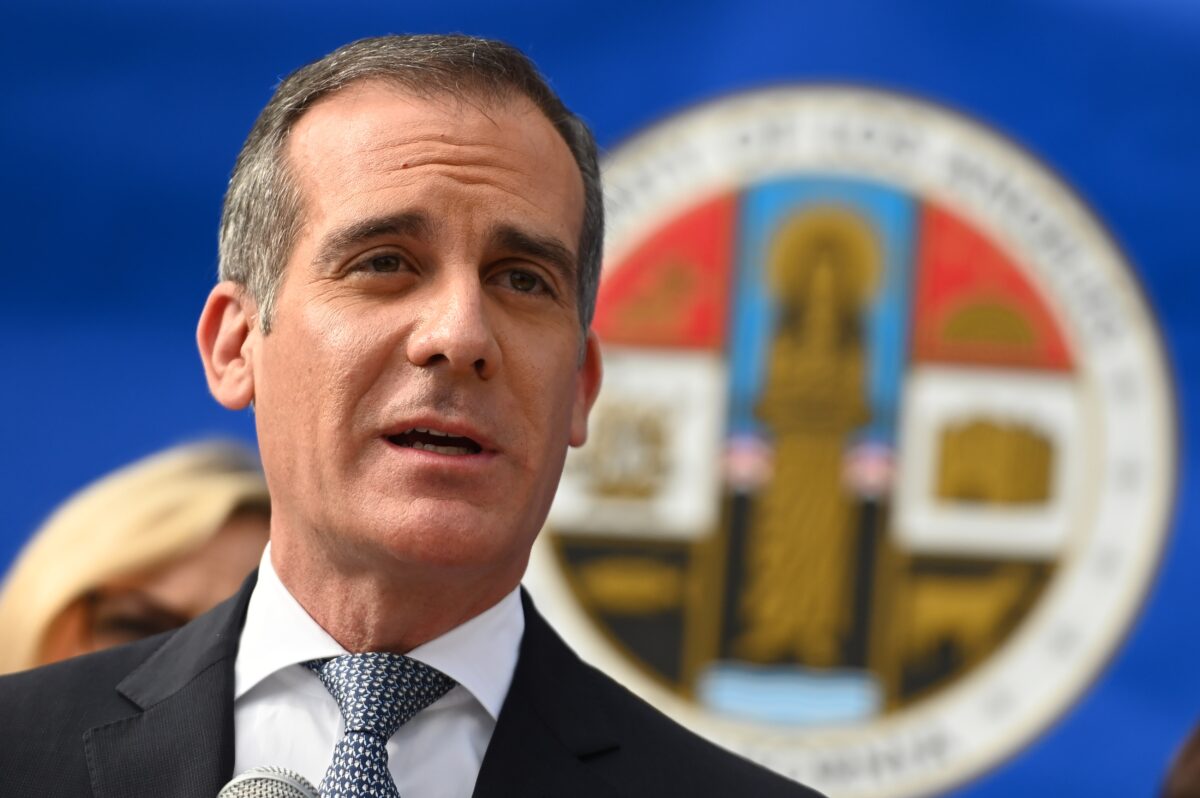 "As long as this disease takes lives, we must test. We know that coronavirus is a silent killer that moves quietly through the population. And many people that transmit the disease—this is why it's so deadly—don't know that they have it. We call them asymptomatic but let's say they don't have symptoms," he said.
"This is why making testing available to anyone who wants it is essential."
Residents can schedule appointments here.
The testing will provide assurance for people who think they might have COVID-19, the disease the virus causes, Garcetti said.
"You can't put a price on the peace of mind in knowing you can't infect someone around you. We have the capacity, so don't wait and don't risk infecting others," he added.
A significant portion of people infected with the CCP virus show no symptoms, according to federal health officials.

Los Angeles County health officials on Wednesday night reported 1,541 new CCP virus cases, bringing the total to 22,485, and 56 new deaths, taking the total to 1,056.
Of those who died, 92 percent had underlying health conditions like asthma, obesity, or cancer.
There's been an average increase of 886 new cases per day in the county, according to Garcetti.
Health officials said that the county has as many as 40,000 people who live in nursing facilities and the largest population of homeless in the United States, along with a large number living in poverty.
"Because of this, we see relatively high numbers of hospitalizations, and high numbers of deaths, similar to other large and densely populated areas," the county's Health Department said in a statement.
The rate of hospitalizations and people testing positive has remained fairly consistent, with hospitalizations staying around 22 to 25 percent of all cases—a much higher percentage than most areas—and positive test results remaining around 12 to 15 percent of all tests.