In an approach to combating crime and homelessness, the Los Angeles Metro has taken to blasting classical music at one of its stations.
The music at the Westlake/MacArthur Station on Metro's Red Line, which runs from Downtown Los Angeles to North Hollywood, is part of a larger pilot program by the agency to deter criminal activity and reduce police calls.
"Many of you have noticed that we're playing music over the public-address speakers, as do many other types of businesses and municipalities," Metro officials said in a February statement. "The idea is to create an atmosphere that is comfortable for spending short amounts of time transiting through our station, but not conducive to hours-long loitering."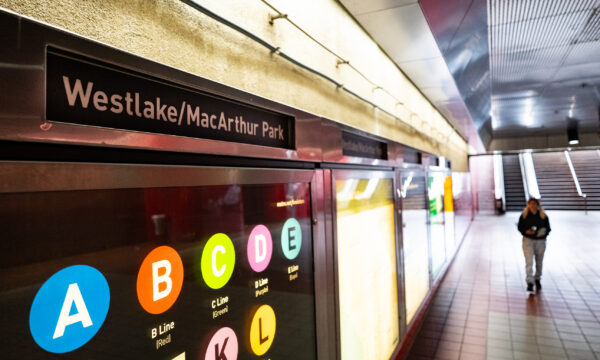 Crime is now down about 20 percent, and the number of emergency service calls dropped by 75 percent after the music program and other safety measures were launched in mid-February, Dave Sotero, LA Metro spokesman, told the Los Angeles Daily News via email.
The agency also received 50 percent fewer reports of vandalism and requests to remove graffiti, while illegal drug activity and loitering also declined significantly, according to Sotero.
The type of music chosen, according to Stephen Hammel, assistant professor of music at the University of California-Irvine, is strategic on Metro's part and is not a new tactic.
Many cities worldwide have adopted this approach to prevent loitering, which was first introduced in 1985 by a Canadian 7-Eleven store. 
7-Eleven stores in Los Angeles susceptible to theft also began to play classical music in 2019, to discourage loitering and homelessness, according to media reports.
Hammel said it falls in the realm of "hostile architecture," like a park bench split in half with an armrest, for example, to prevent homeless people from sleeping on it.
"It's alienating music on purpose," he told The Epoch Times. "It's the musical equivalent of turning up the heat to a relatively intolerable temperature."
LA Metro, the state agency that operates funding throughout the Los Angeles County transportation system, has been facing an increase in crime and drug overdoses over the last year.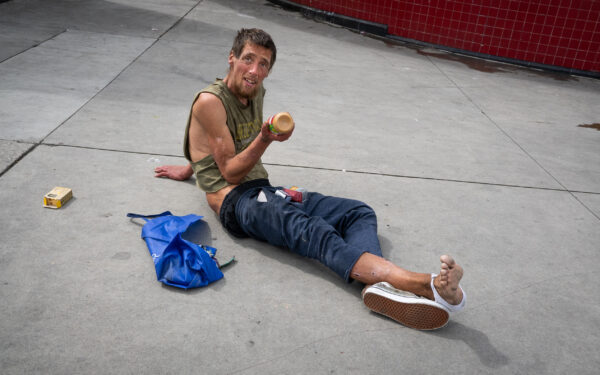 During a February Metro board meeting, board members reported a 99 percent rise in the number of complaints by transit users in 2022 regarding passengers possessing or using illegal drugs when compared to the previous year.
According to Gina Osborn—chief safety officer for LA Metro—2022 also saw a significant surge in the incidence of major crimes such as rape, aggravated assault, robbery, and murder, with a spike of 24 percent compared to 2021.
Additionally, less severe crimes also increased by 14 percent during the same time period, she said during a recent Metro board meeting.
In addition to playing Mozart, Bach, and Beethoven, the pilot program will also have so-called ambassadors stationed at transportation hubs to offer aid to passengers, address concerns, and cultivate a welcoming environment, Metro officials said, as well as outreach teams to connect the homeless with housing resources.