A 32-year-old man allegedly set fire to the cardboard bedding that sheltered a homeless man as he slept on the streets of Los Angeles, before stopping to take photographs as the flames took hold.
Richard Smallets, 32, has been charged with attempted murder, according to a Sept. 24 press release from the Glendale Police department.
The incident, which occurred around 1 a.m. on Sept. 12 in the northern Los Angeles suburb of Glendale, is the latest in several arson attacks on the city's homeless.
"A homeless man was sleeping under cardboard boxes when he was awakened by the odor of smoke," said the Glendale Police statement. He attempted to put out the fire with bottled water, said police, but in vain.
Firefighters quickly arrived and extinguished the flames, according to authorities.
"Later that afternoon, Glendale detectives responded to the scene and retrieved video surveillance from a nearby business that captured footage of a male intentionally lighting the cardboard on fire and then taking photos," said the statement.
The police department press release also included photographs of the cardboard shelter in flames.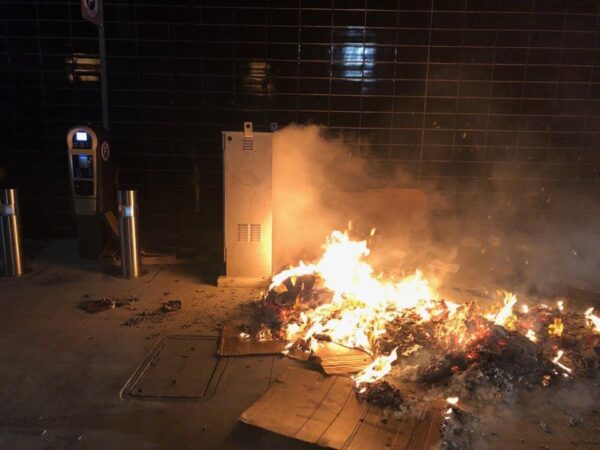 Further investigation led them to Richard Smallets, 32, at Central Park.
"After questioning Smallets, detectives connected him to the arson investigation and he was subsequently placed under arrest," said Glendale police.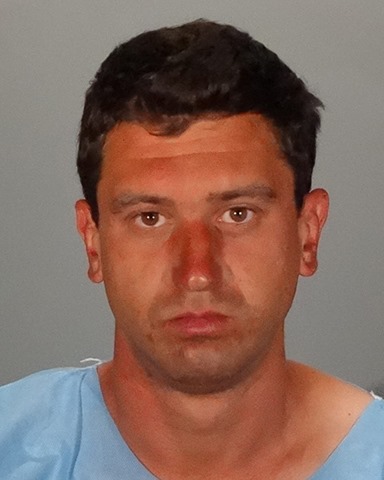 The following day, the Los Angeles District Attorney filed attempted murder charges against Smallet, who remains in custody with a $1 million bail.
According to local reports, he pleaded not guilty to the charges in court.
The incident occurred just one day after a burned body was found stuffed in a shopping cart at a homeless encampment in the suburbs of Los Angeles, according to authorities.
That discovery followed various fire-related attacks in recent weeks on the city's homeless population, including a 62-year-old burned to death in the city's notorious skid row.
Two weeks ago, a man was charged with murder over the death of homeless guitarist Dwayne Fields, 62, who was killed inside his tent on Aug. 26 when it was set alight.
According to the DA, Jonathan Early, 39, is charged with one count of murder, "with the special circumstance allegation that the crime was intentional and involved the infliction of torture."
He is accused of setting fire to the tent in skid row—where one in three people are estimated to be homeless—before fleeing. He was arrested shortly after.
The same day that the man burned to death in his tent, LAPD released a video showing a homeless man being beaten with a pipe and left for dead.
President Donald Trump expressed frustration in July while discussing the homelessness problem in Los Angeles and San Francisco, calling the situation "disgraceful."
"It's very sad. Very sad. It's a phenomenon that started two years ago. It's disgraceful," Trump told Fox News. Adding that he's thinking about getting involved, he said he would like to "get that whole thing cleaned up."
"I'm looking at it very seriously. We're doing some other things, as you probably know … but we're looking at it very seriously."
According to a report (pdf) by the Los Angeles Homeless Authority, homelessness rose by 12 percent in the city of Los Angeles, and by 16 percent in LA county over the last year. The totals are 36,000 homeless people in the city of Los Angeles, and nearly 59,000 across LA county. Three out of four are men.
17,396 people were living in makeshift shelters and vehicles, according to the report, including 3,276 in tents.