Popular Australian sportswear label Lorna Jane has been fined $5 million by Australia's Federal Court for falsely claiming one of its clothing lines could eliminate COVID-19 and stop its spread.
Between July 2 to 23, 2020, Lorna Jane claimed its "Anti-Virus Activewear" line was sprayed with a substance called "LJ Shield" that could protect from COVID-19.
The claims were marketed over a range of media, including Instagram, on the company website, and in-store. The phrases included: "Cure for the Spread of COVID-19? Lorna Jane Thinks So."
"With Lorna Jane Shield on our garments, it meant that we were completely eliminating the possibility of spreading any deadly viruses."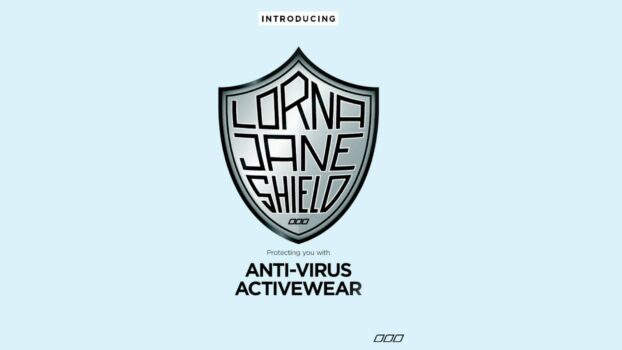 "LJ Shield – Protecting you with ANTI-VIRUS ACTIVEWEAR."
While most of the advertisements were removed in July, clothing labels still contained similar claims until November.
Justice Darryl Rangiah called Lorna Jane's actions "predator and exploitative" and sought to capitalise on fears around the pandemic.
"The advertising campaign was conducted in July 2020, at a time of considerable uncertainty, fear and concern amongst the public about the consequences and spread of COVID-19," he said.
"Lorna Jane sought to exploit that fear and concern of the public through the use of misleading deceptive and untrue representations about the properties of LJ Shield activewear," he added.
"The behaviour of Lorna Jane can only be described as exploitative, predatory and potentially dangerous."
The $5 million fine, which was agreed to between Lorna Jane and the consumer watchdog, was approved by the Justice, noting that it reflected the seriousness of the company's conduct.
The Australian Competition and Consumer Commission (ACCC) Chair Rod Sims said, "This was dreadful conduct as it involved making serious claims regarding public health when there was no basis for them."
"This type of conduct is particularly harmful where, as here, consumers cannot easily check or monitor the claims made," he said in a statement.
The ACCC launched the action against Lorna Jane in December 2020. In July 2020, the fashion brand was penalised by the Therapeutic Goods Association (TGA) for the same campaign, to the tune of $39,960.
Lorna Jane has 108 stores in Australia and several stores in the United States and New Zealand.