"Full House" actress Lori Loughlin will likely face a harsher sentence than "Desperate Housewives" star Felicity Huffman if she is convicted for her role in the college admissions scam.
That's according to the U.S. Attorney for Massachusetts, Andrew Lelling, who said that "we will probably ask for a higher sentence for [Loughlin] than we did for Felicity Huffman," according to the Boston Globe.
"I can't tell you what that would be," he said.
Huffman, 56, pleaded guilty and took responsibility for her actions, receiving a 14-day prison term.

Loughlin, 55, and her husband, Mossimo Giannulli, 56, are fighting the charges. But Lelling said that it might not work out to their advantage.
"It just happened to be that Ms. Huffman was probably the least culpable of the defendants who we've charged in that case," he said, according to Fox News. "She took responsibility almost immediately, she was contrite, did not try to minimize her conduct. I think she handled it in a very classy way."
Elaborating further, Lelling said that Huffman's two-week sentence was fine. She also has to perform 250 hours of community service and pay $30,000.
"At the end of the day, we thought the one month was proportional," he said. "I think the two weeks that she actually got was also reasonable. We were happy with that. I think it was a thoughtful sentence."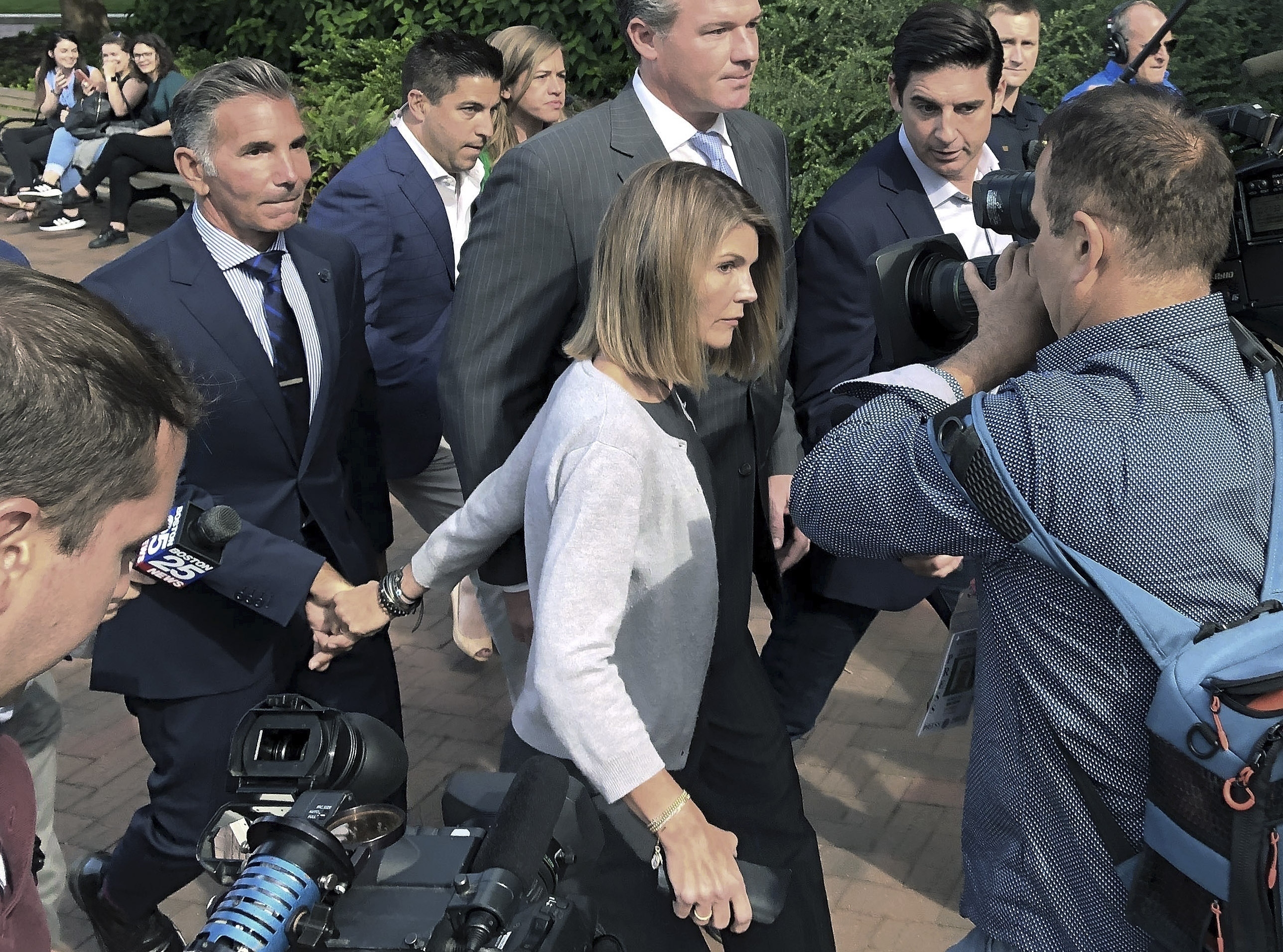 Huffman pleaded guilty to one count of mail fraud and honest services mail fraud, confessing to paying a consultant $15,000 to have someone correct her daughter's answers on the SAT.
"I think it sent a clear message to the other parents involved that there really is a good chance that if you're convicted of the offense, you're going to go to prison for some period of time," said Lelling of Huffman's sentence. "Because the last culpable defendant, who took responsibility right away, even she got prison."
Loughlin and her husband are accused of paying $500,000 to William "Rick" Singer, the scam's mastermind, to get their two daughters into the University of Southern California's crew team.
The two could face as many as 40 years in prison if convicted on all charges.