The daughter of Lori Loughlin, the TV actress who was charged this week a college bribery scam, was dropped by cosmetics company Sephora.
Sephora announced on March 14 that Olivia Jade Giannulli, described as a social media influencer, would not work with her any longer.
"After careful review of recent developments, we have made the decision to end the Sephora Collection partnership with Olivia Jade, effective immediately," Sephora told NBC News.
Giannulli, 19, is a paid influencer with Sephora and has a following on YouTube.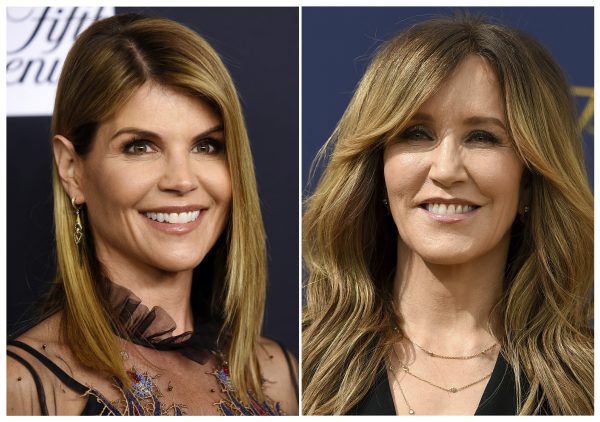 The six-color Olivia Jade x Sephora Collection Bronze & Illuminate Palette, which costs $28, is not available on Sephora's website any longer, according to NBC. The product was released in December 2018.
Loughlin, who appeared in "Full House," was among 50 people charged in a wide-ranging bribery scam. She is accused of paying bribes to get her daughter accepted to the University of Southern California, or USC.
TMZ also reported that Giannulli was on a yacht in the Bahamas when news of her mother's indictment broke. The yacht was owned by Rick Caruso, the chairman of USC's Board of Trustees.
Lori Loughlin's daughter Olivia Jade Giannulli has been dropped by Sephora.

由 TMZ 发布于 2019年3月14日周四
It's not clear if USC will kick her out.
Federal prosecutors said that she and her husband, designer Mossimo Giannulli, paid $500,000 to bolster their two daughters' chances of getting into USC.
On March 13, Loughlin was released on $1 million bond.
"Desperate Housewives" actress Felicity Huffman, who is married to longtime actor William H. Macy, was also charged in the case. She is accused of paying $15,000 to get her children into a private school.
Lori Loughlin's social media influencer daughter, Olivia Jade, loses Sephora partnership in wake of college admission scandal.

由 NBC News 发布于 2019年3月14日周四
Huffman was released after posting $250,000 bail earlier in the week, Deadline Hollywood reported.
"Dozens of individuals involved in a nationwide conspiracy that facilitated cheating on college entrance exams and the admission of students to elite universities as purported athletic recruits were arrested by federal agents in multiple states this morning and charged in federal court in Boston," a Department of Justice (DOJ) news release said of the case.
Other than Huffman and Loughlin, dozens of other people, including the CEOs of companies, were charged in the case, which was called "Operation Varsity Blues" by federal officials.
Andrew Lelling, the U.S. attorney in Boston, stated at a news conference that "for every student admitted through fraud, an honest, genuinely talented student was rejected," Reuters reported.
Colleges involved in the scam included Yale, Georgetown, Stanford, USC, UCLA, Wake Forest, and others, according to the DOJ's news release.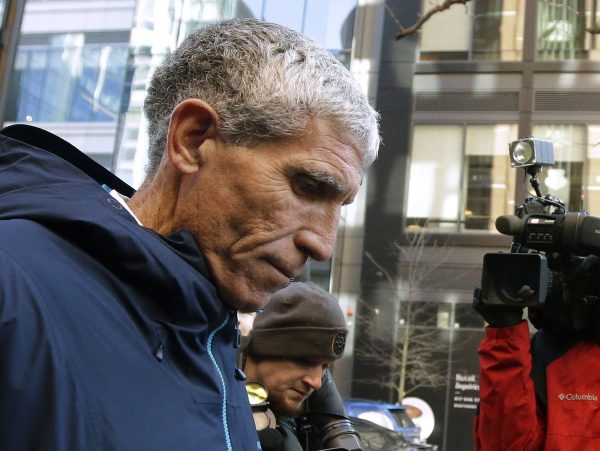 Mastermind
Sacramento resident William "Rick" Singer was described by federal officials as the mastermind in the case.
The bribes allegedly came through Singer's admissions consulting company, Edge College & Career Network. The parents paid Singer approximately $25 million to help get their children into college, The Associated Press reported.
The conspiracy allegedly included bribing entrance exam administrators to allow test takers to take exams in the place of students or to correct students' answers, according to the U.S. Attorney's Office for the District of Massachusetts. Prosecutors say the company also bribed university athletic coaches and administrators to get students admitted under the guise of being recruited as athletes.
The Associated Press contributed to this report.