Actress Lori Loughlin has been reluctant to enter a plea in the college admissions scandal because she is "very concerned" about how it would affect her daughters, according to a report.
A source told People magazine that Loughlin is struggling to fully grasp the gravity of the charges but they are slowly becoming clearer to the actress. She is worried about what a guilty plea would do to her daughters' reputations, along with their feelings for their mother.
"Yes, she can think about the public perception of her, but that's nothing compared to what her daughters think of her."

Posted by People on Friday, April 12, 2019
"She is very concerned about what a guilty plea would do to her daughters, who may not have grasped everything that was going on," the source told People.
The source said the public's perception of her is "nothing compared to what her daughters think of her" and that has "understandably made her less likely to enter a plea."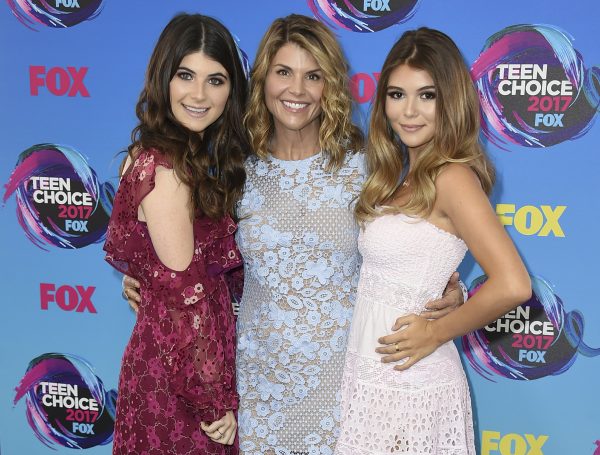 Loughlin and her husband Mossimo Giannulli allegedly paid a fraudulent nonprofit run by William "Rick" Singer $500,000 to get their daughters, YouTube star Olivia Jade, 19, and actress Isabella, 20, into the University of Southern California in a scheme where they allegedly lied about the athletic ability of their children.
The couple was each charged with conspiracy to commit money laundering and conspiracy to commit fraud and honest services mail fraud. Each charge carries a possible sentence of up to 20 years in prison in addition to a combined total of up to $750,000 in fines.
Along with Loughlin and her husband, 48 other people have been charged in the cheating scandal including fellow actress Felicity Huffman, and 14 people have agreed to enter guilty pleas.
Updates regarding all of the defendants charged in the #CollegeAdmissionsScandal available here: https://t.co/gkLihTY7ep

— U.S. Attorney MA (@DMAnews1) April 8, 2019
Loughlin and Giannulli have not yet entered any plea of guilt. An unnamed source close to Loughlin told CNN that the couple is "not ready" to enter a plea.
"They are hoping to just let this play out in the judicial system. They are innocent until proven guilty," the source said.
Prosecutors added the conspiracy to commit fraud and money laundering charge on April 9, one month after announcing the first charge. Experts believe, the prosecutors' decision came after they declined to accept the plea deal the other parents took.
The source that spoke to People magazine said Loughlin didn't see her actions "as being a legal violation."
"It's just taking some time for it to sink in that what she was allegedly doing could be considered illegal. To her, it wasn't egregious behavior. Was it entitled and perhaps selfish? Perhaps. But she didn't see it as being a legal violation," the source said.
The source continued, "From the beginning, she didn't want to take a deal, because she felt that she hadn't done anything that any mom wouldn't have done if they had the means to do so."
"So this wasn't her being obstinate; this was her truly not understanding the seriousness of the allegations," they added.
NTD Reporter Zachary Stieber contributed to this report.