Lawyers representing Lori Loughlin and husband Mossimo Giannulli in the college admissions scandal case say their clients have a good chance of being acquitted, according to sources close to the embattled actress, as cited by PEOPLE.
The source, which has not been identified by name, told PEOPLE that attorneys reviewing the evidence against Loughlin and Giannulli are "feeling more and more confident that this could end well for them."
The insider—said in the report to have regular contact with the family—added that Loughlin herself "feels like she's got a valid defense, and that when all the evidence comes out, that she won't be found guilty."
The family is one of dozens embroiled in the nationwide scandal after Loughlin and Giannulli allegedly paid $500,000 to get daughters Olivia Jade, 19, and Isabella Giannulli, 20, into the University of Southern California by having them designated as athletic recruits despite a lack of competitive experience.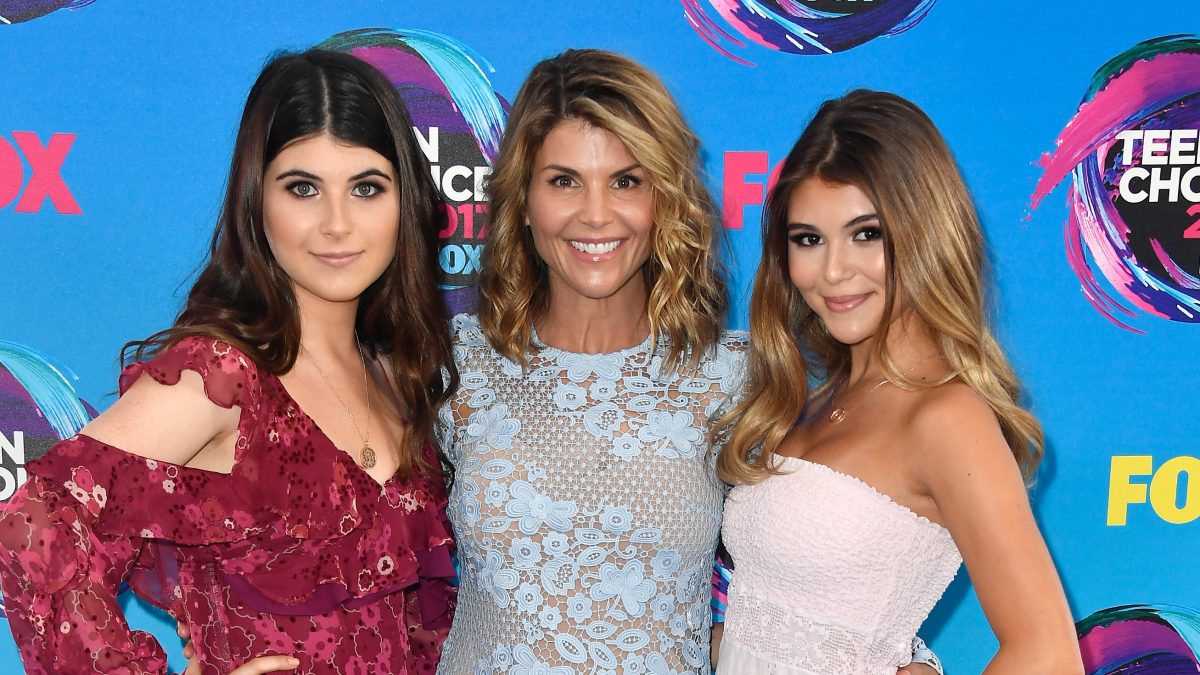 Loughlin and Giannulli were charged with one count each of conspiracy to commit fraud and honest services mail fraud. A conviction on both charges could mean a sentence of up to 40 years behind bars.
The source told PEOPLE that Loughlin is anxious not to serve any time in prison.
"She doesn't want to spend time in jail," the source said, "but she knows that any sort of plea or conviction at this point will include jail time. Her only chance of avoiding jail is to go to court and be found not guilty."
The insider was cited in the report as saying that the couple believe the evidence will ultimately support a ruling of not guilty. The source suggested a credible case could be made that Loughlin did not fully grasp what she was doing and that she was just following someone else's advice not realizing that her actions may have been illegal.
Last week, Loughlin and Giannulli entered pleas of not guilty.
Charges Against Dozens of Families
Thirty-three parents were charged by federal authorities in the college bribery case.
In early April, actress Felicity Huffman and 12 other parents agreed to plead guilty in early April. "My daughter knew absolutely nothing about my actions, and in my misguided and profoundly wrong way, I have betrayed her. This transgression toward her and the public I will carry for the rest of my life," Huffman said in a statement.

The first guilty pleas were officially entered on May 1. Bruce and Davina Isackson admitted to paying William "Rick" Singer, head of a nonprofit called The Edge College & Career Network, also known as The Key Worldwide. According to prosecutors, the Isacksons agreed to pay Singer an amount that ultimately totaled $600,000 in exchange for getting their daughters into elite colleges as athletic recruits.
Prosecutors said Loughlin and Giannulli paid Singer $500,000 to get their daughters into the University of Southern California as crew recruits. Singer created falsified profiles for both girls with the help of an associate and got them into the college.
Singer pleaded guilty to racketeering and conspiracy charges on March 12. Prosecutors said he cooperated with law enforcement for months and some phone calls he made to parents were recorded and submitted as part of the evidence against the parents.
Olivia Jade Leaves Family Mansion
Earlier in May, Olivia Jade was reported to have begun moving out of the family's home.
The YouTube star hadn't been staying at the house for months, since the scandal broke in early March. Some of her belongings were already out of the house.
"Everything that's going on with her parents is very stressful for her and she needs some space. She's doesn't feel that it's healthy for her to live with her parents right now," the source said.
A source told People magazine that the house is under intense scrutiny due to the fallout from the scandal.
"Olivia is doing well. What's going on with her parents is still upsetting to her, but she is also trying to focus on her own life as well," the source said. "Her parents still face a lot of media attention. There is paparazzi [sic] at the family house every day. It's very stressful for everyone. Olivia has decided to move out for now. She doesn't want to be followed when she leaves her home."
After Loughlin and Giannulli were indicted on March 12, Olivia Jade stopped posting on social media. She has over one million followers on YouTube and numerous others across other social media platforms.
"She wants to focus on rebuilding her business," the source said. "She spends time with friends and other vloggers that inspire her."
No trial date has been set for Loughlin and Giannulli.