Foreign policy tends to get scant attention during federal elections as domestic affairs usually dominate the discussion, but with several ongoing issues, praticularly relating to China and the United States, voters need to know what party leaders plan to do.
One chance to delve into foreign policy again fell by the wayside this week, with Munk Debates cancelling its Oct. 1 leaders' debate on foreign policy due to the non-participation of Liberal Leader Justin Trudeau.
There are currently several foreign policy files that whoever forms the next government will have to deal with, while at the same time guiding Canada to find its rightful place in a changing world.
One of the most important is China, where Canadian exports continue to be impeded and Canadian citizens remain behind bars, with Beijing taking an increasingly hostile stance toward Canada since the arrest of Huawei executive Meng Wanzhou in Vancouver last December.
In addition, the U.S. Congress has yet to ratify the USMCA; China, now the world's second-largest economy, is brandishing its weight in various ways; Russia continues its regional aggression; and a slew of new developments are changing the dynamics of old alliances, including the U.S. administration's "America First" policy, Brexit, and the future of the EU.

Geoffrey Hale, a professor of political science at the University of Lethbridge, says when it comes to Canada's foreign policy, a lot will depend on the outcome of the 2020 U.S. election and what the policy of the United States will be. But what remains important for Canada is to develop cooperative relationships of mutual interest with democratic countries.
"Canada is a relatively small country and can't engage major power conflict independently," Hale said.
Mixed Performance
Canada's recent performance on the world stage has been mixed, Hale said.
"[Foreign Affairs Minister] Chrystia Freeland has provided very effective leadership in dealing with the European countries," he said, noting how she dealt with Russia's hostile activities in Eastern Europe as one her achievements.
"I think that is an area where Canada has invested resources, diplomatic, economic, and the hard power resources through cooperation with NATO countries to lay a foundation in that part of the world."
But when it comes to East Asia, Canada's performance has been "intermittent," he said.
"We come in and out of the Asia-Pacific when we see it in our short-term interest, and that is a recipe for failure."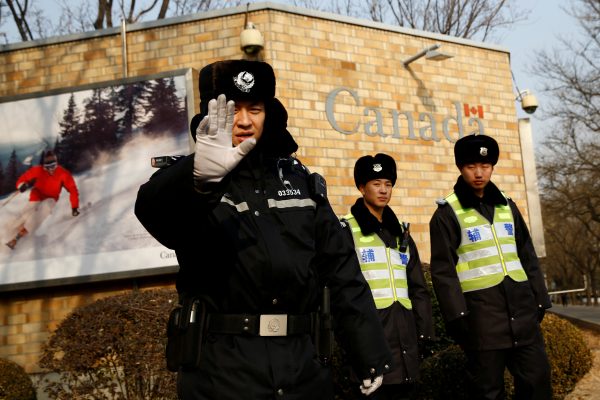 In particular, Hale said, Beijing "knows that we haven't been serious in dealing with the Asia-Pacific region," as, for example, demonstrated by Ottawa's dithering on the Trans-Pacific Partnership deal, a trade agreement with a dozen countries on the Pacific Rim with the exclusion of China.
To set the course right, Canada's approach to the region should cover how it deals with China as well as its engagement with the surrounding countries that have to deal with China on a daily basis, he added.
"If Canada is not prepared to make a substantive investment of diplomatic and economic and other resources, there is no reason [these countries] should take it seriously."
Shuvaloy Majumdar, a Munk senior fellow with the Macdonald-Laurier Institute, says that China is the biggest strategic issue for Canada when it comes to the international stage.
"Behind the curtain of every global conversation, whether it pertains to the environment, to national security, to international order, the backdrop is the question of China's rise and how the world ought to respond to that rise," Majumdar said. "I think the conversation around what that means for Canada is essential to all Canadians."
Other policy issues that Canada faces, Majumdar adds, is how to navigate the "era of multipolarity," characterized by changes such as evolving U.S. foreign policy and Brexit, and the disruptions brought about by advancements in technology.
"Technology affords as much peril through the bad use by bad actors on the world stage, as it provides huge opportunity for economic development and human advancement," he said.
"How the [federal party] leaders see how technology and international players and Canada fit together" should be part of the campaign conversation, Majumdar added.