Luxury products set a standard when it comes to quality, durability, and authenticity. Although the world of luxury goods is a mystery for many customers, their extraordinary craftsmanship, ingenuity, and timelessness make them noteworthy investment vehicles.
Luxury Within Reach
A few decades ago, these luxury goods were exclusive to the elite, the famous, and the royal, but are now increasingly within the reach of more people. While business-savvy people may turn to stocks, some fashion lovers have chosen to invest in luxury products and resell them at a later date, making a nice profit in the process. This trend has given rise to a new business model that allows fashionistas to buy a significant amount of high-quality products without breaking the bank, since the ultimate goal is to be able to keep some items while reselling others for profit.
Some Tips
To invest wisely and get a good resale price in a couple of years, always go with the original style and original color. Another tip: Never toss the original packaging (whether that's a box, bag, certificate, or label), as it will help you confirm the authenticity of the brand.
Women's Shoes: Chanel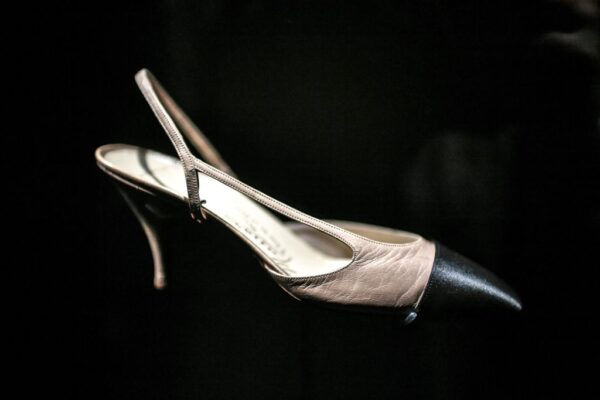 The iconic Coco Chanel two-toned slingback was created by Italian shoemaker Massaro in the late 1950s for Chanel. She wanted a shoe that would elongate the legs and give the impression of small feet. The shoe comes in nude to blend with the skin tone, while the black cap toe creates the illusion of smaller feet.
Today, the Chanel website lists a pair at $925, while a gently used pair retails from $895 upward to $1,200 on luxury resale websites.
Men's Shoes: J.M. Weston
J.M. Weston is a pioneer when it comes to timeless, good-quality shoes. After traveling to Weston, Massachusetts, and learning from U.S. shoemakers, Eugene Blanchard created his own company in Limoges, France, in 1891.
It takes about 150 steps and two months on average to finish a pair of J.M. Weston shoes. Now, how much does this marvel cost? A pair of classic Oxfords purchased in 2015 would have cost you $800. Today, a brand-new pair costs $1,275.
Watches: Rolex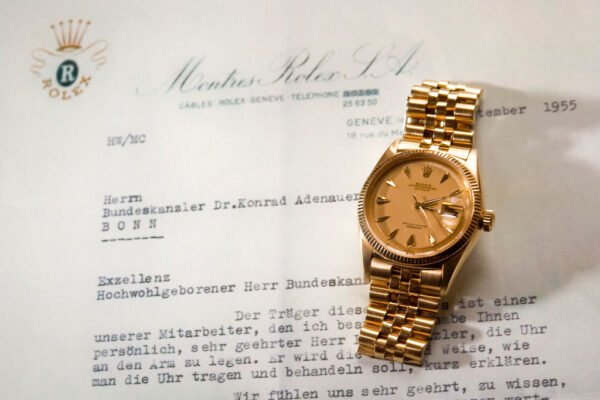 What makes a luxury watch is its precision and durability. Even under the most extreme weather conditions, the time on a Rolex will remain accurate. As for durability, the watches are usually made out of durable metals, such as stainless steel or gold. They're very popular during auctions and are worn by many celebrities. Today, a Rolex, such as the Perpetual Submariner, costs between $10,000 and $12,000, while the same watch from 2012 currently goes for $18,500.
Bags: Hermès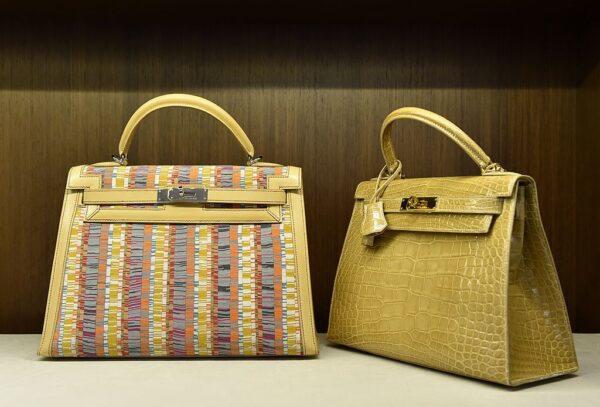 Hermès is known for its bags and silk scarves, but the 170-year-old French brand got its start with saddlery goods. Initially, the Kelly bag was made for horse riders to store equipment. To get one, you may have had to wait as long as three to four years. It's handmade from start to finish by a single craftsman, using 36 pieces of leather, 680 hand stitches, and 16 small nails. Today, the price starts at $9,500, but a vintage version can be worth up to $300,000.
Resale Websites
Websites that specialize in reselling luxury goods will pay you upfront if you have a nice, rare product, or they'll pay you once someone buys them. They could be articles of clothing, high-end jewelry, or accessories—as long as the product is well-branded, rare, and of good quality, you're in business.
Websites that resell luxury products include Vestiaire Collective (us.VestiaireCollective.com), The Outnet (TheOutnet.com), Tradesy (Tradesy.com), and The RealReal (TheRealReal.com).