A man who left his Victoria, Australia, home about 11 years ago was apparently spotted in a parking lot, according to reports.
Russell Jenkin, the father of two children, went missing in 2006. But his partner, Sandie Gillette, claimed that she and one of the couple's two sons nearly walked into him outside a mall's parking lot—about 1,000 miles from where they saw each other last.
Gillette last saw Jenkin when he walked out of their home outside Melbourne after an argument, and he never returned home, News Ltd. reported.
He left behind two sons—Ethan, then 4, and Charlie, 2—and the last thing she recalls hearing was his car going down the driveway. His car was found some 30 miles away at a sports complex.
He was listed as a missing person amid public appeals and police searches, but was never found. Until she saw him in the summer of 2016.
"I always sort of believed he was out there somewhere. But it was a bit of a shock seeing him. I don't know how to explain it—it was numbing," Gillette told News Ltd. on Tuesday, Aug. 22, about last year's encounter.
It's unclear why she didn't go and speak to him, however.
"In my head, there was this argument. Is it? Isn't it? But it definitely was him," she said.
She told her son, Ethan, but he didn't believe her.
"He shrugged it off at first but then he started observing him closer and then when we got home he checked him out on the internet," she said. "Once he checked the picture he realized it was him as well. He's older, obviously, more heavyset, but I'm positive it was him," she added after checking old photos of him online.
"We were very close and we kept watching each other walk past. And yeah, whether he was realizing that was us, just as we were realizing that was him, it was dumbfounding. We weren't even a car length apart and we just bypassed each other staring," she said.
Gillette said he was watching them.
"He was very observant of us. By that time he had taken off his sunglasses and I realized that was definitely Russell," the mother of two said.
She now wishes she had talked to him.
"But at the same time, I don't really know what to say. It's been a long time and obviously, people's lives change. Whether he lives there or was just passing through, I'm just positive it was him," she said.
She said, "I don't know if it is the awkwardness of the situation … He could have approached us too, but what do you say to someone who has been missing for over 10 years?"
Jenkin would now be 47.
Gillette never remarried, and she said her sons view him as their father.
"I've never been in another relationship so the boys have never had that male figure, but in saying that they've turned out very good, they're good boys," she told the Sydney Morning Herald.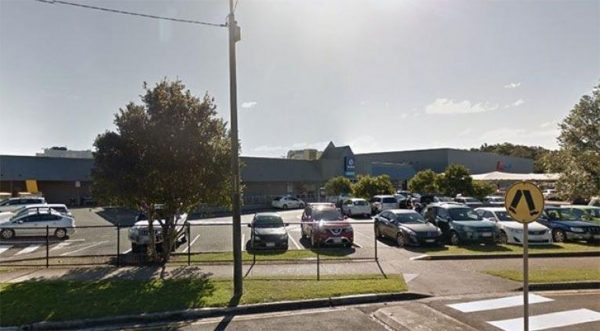 "As the boys get older, they ask more questions, especially Ethan being the oldest, he's not quite sure how he feels about seeing him," she was quoted as saying.
Wyndham police Detective Sgt. Dennis Williams called on Jenkin to come forward.
"We just want to make sure you're safe and well," Williams said. "It is absolutely not a crime to go missing, however, it is important to make contact with police to let us know you're OK," he said.