The colorful neon signs were once the most iconic representation of the cultural symbols for streets in Hong Kong. But as the Hong Kong government tightens building regulations gradually, there are fewer neon signs on the streets.
The Buildings Department of Hong Kong recently issued an ultimatum to the long-established "Koon Nam Wah," long-established traditional Chinese wedding dress shop in Yau Ma Tei, Hong Kong, saying that large signboards did not comply with the relevant signboard regulations.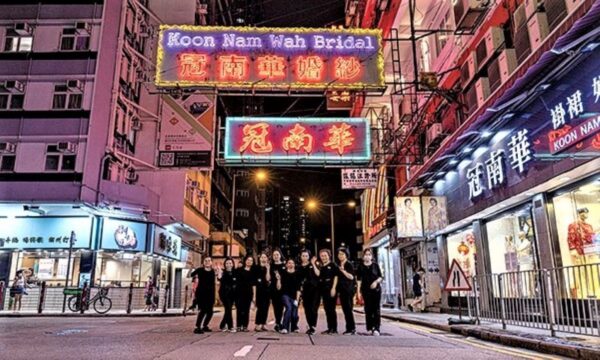 Therefore, Aug.16 was the last night the neon signs were displayed and they planned to turn off the lights at 9 p.m. Later, the shop posted a message on social media, saying that according to the requests from guests, the lights would not be turned off until 11:00 p.m.
They also invited the general public to witness the last moment of the neon signs. The neon lights were dismantled the following day.
The reporter went to the scene and saw that the lights of the two signboards were turned off in stages. The lights of the "Koon Nam Wah Bridal (in Chinese and English)" sign at the top were turned off at about 11:35 p.m., and the light of the "Koon Nam Wah (in Chinese)" sign at the bottom was turned off at nearly 11:55 p.m.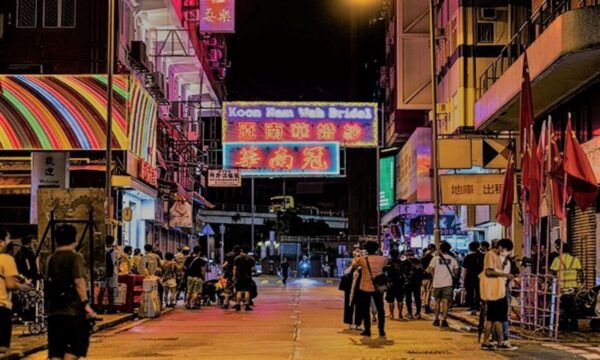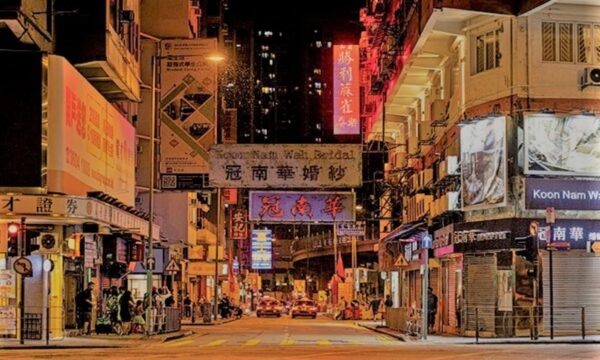 "Koon Nam Wah" was founded in Guangzhou and set up business in Hong Kong in the 1920s. Koon Nam Wah is a Chinese-style bridal shop. It entered the Hong Kong market in the Roaring Twenties (1920s era). At first, its main business was selling bedding products. Later, it became a bridal shop specializing in traditional Chinese wedding dresses and added Western-style wedding dresses as the trend changed.
The two large neon signs, hanging on the streets of Yau Ma Tei, were completed in the 1980s and 1990s. The neon signs were a major highlight on the streets of the district.
It is reported that the Buildings Department issued a removal order to the shop owner under Section 24 of the Buildings Ordinance on Oct. 26, 2021, requiring the removal of the signboard. Recently an ultimatum was issued to the shop.
The signs were located on the outer wall of the 1st to 3rd floors of the Alhambra Building, facing Kansu Street. The signs included "Koon Nam Wah (in Chinese)" and "Koon Nam Wah Bridal (in Chinese and in English)".