London teenagers are sewing up their own stab wounds with makeshift equipment to avoid facing questions from police, according to an investigation by a radio station.
Stefan Brown, a former gang member who now campaigns against knife crimes, told LBC that"dozens of times" he has seen teenagers as young as 14 patching each other up so they can head back out into the fray.
Recorded knife crime rose by 57 percent between 2014 and 2018 in England and Wales, with the upswing, in part, pushed by an even sharper increase in stabbings and violent crime among young people.
With many of the stabbings being gang-related, victims often want to avoid the attention of authorities and, according to Brown, resort to using cotton thread to sew up the wounds, which they sterilize with cheap rum or vodka.
Children as young as 14 are sewing up their OWN knife wounds to avoid going to hospital, an LBC investigation has found.https://t.co/DyVJEcNJKP

— LBC (@LBC) 4 July 2019
He described to LBC how he walked in on four teenagers in a bedroom who were patching each other up, covered in blood.
They often use a curved hair-weaving needle—for splicing in hair-extensions—and sometimes even superglue, said Brown.
"One day, a kid is going to die because he's sewn up his own wound in his bedroom, and it's got infected or he's got internal bleeding. All because he's too scared to go to the hospital, and that can't be right."
Those campaigning on knife crime have always said it is hard to know how many incidents go unreported.
In 2018, a north London anti-violence charity said they had been told about backstreet clinics that were patching up children who had been stabbed.
Elaine Donnellon is one of three local mothers who founded the charity CamdenAgainstViolence.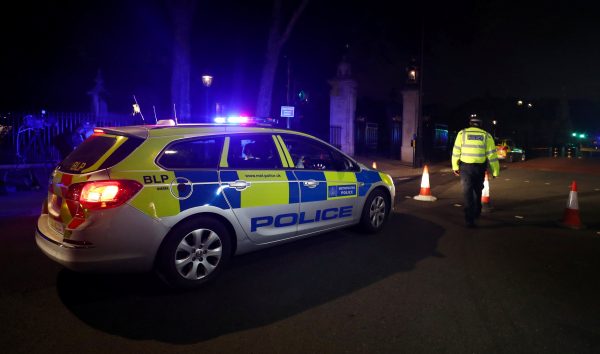 She told The Times of London: "We already know parents are doing this for their children: We also know some of the kids who have been stabbed have been stitched up by their mums.
"We understand that this is because they do not want to be on the radar of the authorities. If they go to hospital, the police will be alerted and they could be labeled and stigmatized, even if they are innocent."
Forty-one percent of people caught for knife crime in London were aged between 15 and 19, according to police statistics published in February, cited by the Evening Standard.
A further 8 percent of those caught for knife crime are aged 10 to 14.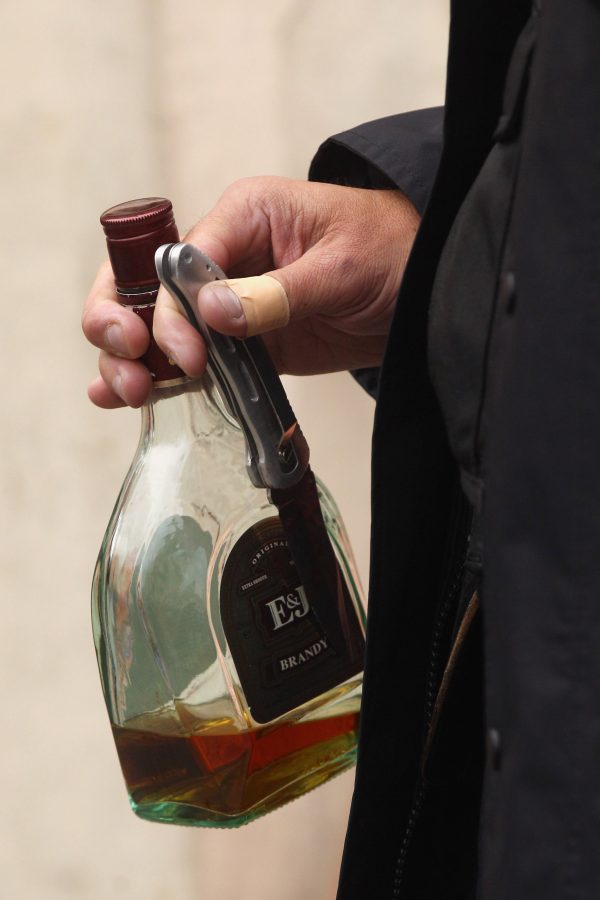 Mayor Khan Versus President Trump
Rising knife crime has been pushed high onto the national political agenda, with the spotlight falling mostly on the capital city of London, currently under the stewardship of Mayor Sadiq Khan.
Khan's handling of the knife crime has come under fire during the past couple of years from many local politicians and commentators—as well as from President Donald Trump.
The London mayor and Trump have been mutually critical since before Trump stepped into the Oval Office, after Khan lambasted Trump's immigration policy with regard to Muslim-majority countries.
"LONDON needs a new mayor ASAP. Khan is a disaster – will only get worse!" Trump wrote on Twitter in early June, in response to a spate of stabbings. Trump later wrote in another post on Twitter that Khan "is a national disgrace who is destroying the City of London!"
LONDON needs a new mayor ASAP. Khan is a disaster – will only get worse! https://t.co/n7qKI3BbD2

— Donald J. Trump (@realDonaldTrump) 15 June 2019
Trump was criticized by some for focusing on British crime and singling out London's mayor. But Britain's foreign secretary said that he backed Trump's remarks "150 percent."
"I wouldn't use those words myself. But the sentiment is enormous disappointment that we have a mayor of London who has completely failed to tackle knife crime and has spent more time on politics than the actual business of making London safer, and in that I 150 percent agree with the president," Foreign Secretary Jeremy Hunt said, reported the Financial Times.
In 2018, for one month, the murder rate in London famously rose above that in New York, where the murder rate has been sharply falling off for decades. That month appears to have been a statistical blip, although it does fit with a trend of generally rising violent crime, knife crime in the capital, and across the nation.
Police claimed earlier this year that a massive ramp-up in stop-and-search appeared to have blunted the trend of rising knife crime.
In the year ending March 2018, knife homicides reached their highest since records began in 1946, at 285. The previous high was 268 in 2008.
In a speech to the National Rifle Association in May, Trump said there was "blood all over the floors" of a London hospital.
"They say it's as bad as a military war zone hospital. Knives, knives, knives, knives," said Trump.
"London hasn't been used to that. They're getting used to it. It's pretty tough."