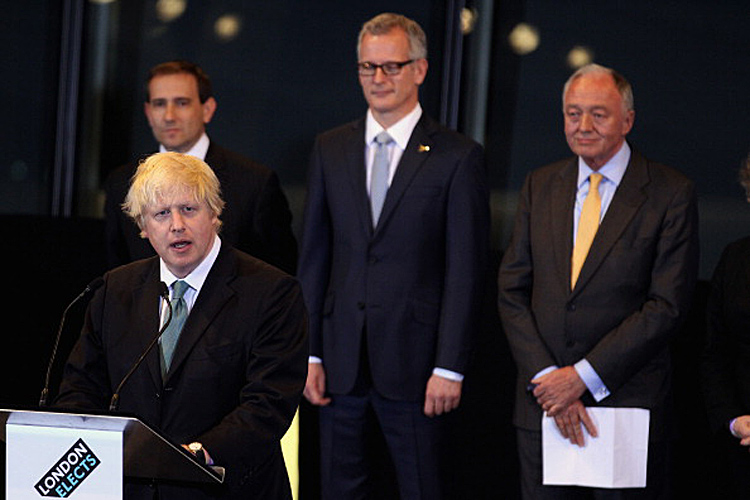 Boris Johnson narrowly held on as London mayor on a night when the two government coalition parties were trounced in local council elections throughout England, Wales, and Scotland.
The London mayoral ballot on May 3, went to second preference votes after none of the six candidates took 50 percent in the first run.
In this second phase, Conservative Johnson won just over 1 million votes, or 51.5 percent of the total cast. His main rival, Labour's Ken Livingston, took 48.5 percent. The contest was closer than in 2008 when Livingston was the incumbant and Livingston also lost.
Just over 38 percent of eligible Londoners turned out to vote, down 6.7 percent compared to 2008.
The result was declared late on May 4 as the electronic vote counter failed and the ballots had to be counted by hand.
In council elections across England, Scotland and Wales, Labour seized control of 32 councils, gaining 823 councillors. Conservatives lost 405 local seats and LibDems 336. The LibDems now have the smallest number of councillors since the party came into being.
Eight of 10 major cities turned down the opportunity to have mayors in the future.
And a man dressed as penguin Professor Pongoo won 444 votes as an independent candidate in the Pentland Hills ward for the City of Edinburgh Council. This was more than the LibDem (370) and Green Party (322) candidates.
The Epoch Times publishes in 35 countries and in 19 languages. Subscribe to our e-newsletter.