London Mayor Sadiq Khan on Friday said the Metropolitan Police Service would aim to hire 40 percent of its new recruits from black, Asian, and minority ethnic (BAME) communities from 2022.
The move is part of his new action plan (pdf) to "provide a police service that has the confidence of all black Londoners".
The plan states that the Met is aiming for 16 percent of its officers to be BAME by 2022, 21 percent by 2024, and 28 percent by 2030, with a target of 40 percent of new recruits coming from BAME communities from 2022.
The Met "will set specific aims for the recruitment and promotion of black officers," the plan states.
According to census data, London has a 40.2 percent BAME population. However, "45 percent of current applicants come from outside of London, where the proportion of BAME communities is just 10 percent," making 40 percent an ambitious target, the plan states. From Friday, most new police officer recruits will have to live in London, the Met said.
The plan also includes steps such as refreshed safety training, local community familiarisation, and stop and search training.
The Metropolitan Police Black Police Association will be involved in scrutinising the Met, including commissioning independent research to assess "the effectiveness of cannabis enforcement in relation to tackling violence in London". According to the plan, the enforcement of cannabis possession has been "consistently raised as a key driver of disproportionate policing".
Khan said he recognised the "significant and positive steps" the Met has made, but that "there is still a great amount of work to do to unpick the conscious and unconscious bias and systemic racism that still exists in our public institutions and our society as a whole".
Met Police Institutionally Racist?
Met Police Commissioner Cressida Dick said she felt sorry that trust in the Met is still too low in some black communities, and that she would commit to "stepping up" the work to build the trust.
"The Met is not free of discrimination, racism, or bias. I have always acknowledged that and do now again," she said in a statement on Friday. But she does not support labelling the Met as institutionally racist.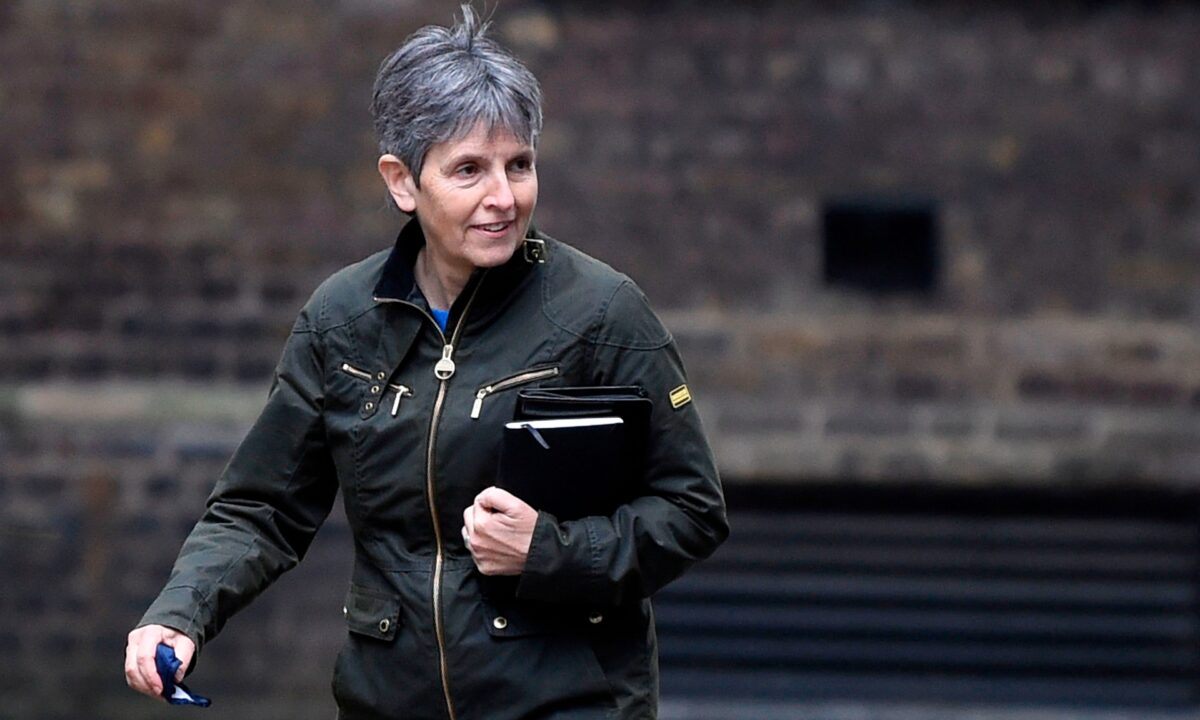 In an August 2020 interview on Channel 4 News, Dick said she did not find "institutional racism" to be a helpful label.
"I think it is a contested definition. … It means all sorts of things to different people," she said.
She said the Met has "zero tolerance" for racism and that she is proud of what the Met has done since the Stephen Lawrence inquiry (pdf) 20 years ago, when the term "institutional racism" was applied to the Met.
"I'm not in denial," Dick said. "I want to focus on getting the work done, and the work is improving the confidence of our black, Asian, minority ethnic communities in their police service, and making sure that I have an inclusive, fair, diverse workforce," she added. "I'm very proud of my current Metropolitan Police, but there is more to do."