As early voting got underway on Monday in Georgia's twin Senate runoffs, candidates for reelection Sens. David Perdue (R-Ga.) and Kelly Loeffler (R-Ga.) called on Georgia Secretary of State Brad Raffensperger to release the list of registered voters in order to preserve "the integrity of our elections."
"It's been one week since the voter registration deadline passed and the Secretary of State has failed to compile and release a final list of newly registered voters," the pair of senators wrote in a joint statement.
Georgia saw a record voter turnout in the November election, with more than half of the record 5 million votes cast during the two-week early voting period. The last day to register for the key Senate runoffs in Georgia was Dec. 7, and Loeffler and Perdue said that not having a list of who was registered is "totally unacceptable."
"In-person early voting starts today, and the public remains without a full accounting of who is registered and who may attempt to cast a ballot in the runoff," they wrote. "This lack of transparency needs to be rectified immediately, or the integrity of our elections will remain threatened," they added.
It is a longstanding practice for voter registration lists to be provided to candidates in elections, with states having different laws governing access to them and their use.
Loeffler and Perdue said "Georgians demand transparency, accountability, and accuracy in our elections process" and accused Raffensperger of failing to provide the lists in a timely manner.
Raffensperger's office did not immediately respond to a request for comment.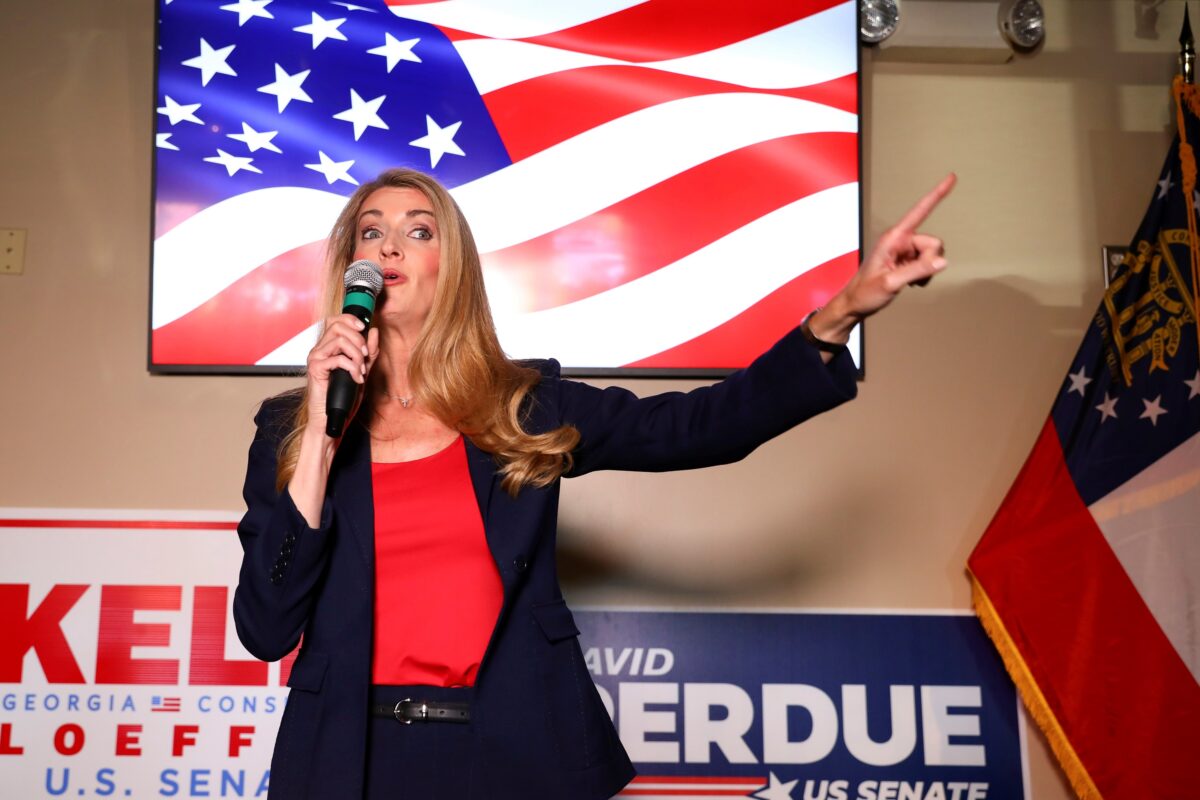 The Senate runoff, which pits Perdue and Loeffler against Democratic candidates Jon Ossoff and Raphael Warnock, is key for both parties, with control of the upper chamber hanging in the balance. Republicans currently hold 50 seats in the Senate, meaning Democrats need to win both runoffs and also prevail in the contested presidential election to gain control of the White House as well as both chambers of Congress.
Both Democrats and Republicans have urged their supporters to head to the polls.
Perdue, in a recent interview on Fox News, argued that a GOP majority in the upper chamber is the "last line of defense" against a radical leftist agenda.
"This is illogical for any Republican to think that, 'Oh, I'm just going to sit down and not vote,'" Perdue said in the interview. "We know what's at stake. This is the last line of defense against their radical liberal agenda that once they do this, we won't get it back."
Warnock said Friday after a speech to labor union canvassers that voter turnout is key.
"It's how we won in the general and it's how we're going to win in the runoff," he said. "It's very important."