Rockport Mayor Charles J. Wax confirmed that one person was killed in a house fire when Hurricane Harvey landed on the shores of Texas last night, Fox News reported.
The identity of the victim has not been released.
Hurricane Harvey is the most powerful storm to hit Texas in more than 50 years. It is now threatening catastrophic flooding as it lumbers inland and dumps torrential rains, authorities said on Saturday, Aug. 26.
Harvey hit Texas, the heart of the U.S. oil and gas industry, late Friday as a Category 4 hurricane with winds of 130 miles per hour, making it the strongest storm to strike Texas since 1961.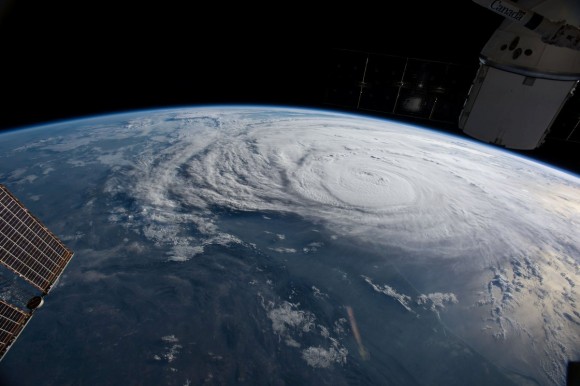 The storm has ripped off roofs, snapped power lines, and triggered tornadoes and flash floods. It has weakened to a tropical storm, but is expected to lash Texas for days, bringing as much as 40 inches of rain. Texas utility companies said nearly a quarter of a million customers were without power.
Earlier, Texas Gov. Greg Abbott said he would activate 1,800 members of the military to help with the statewide cleanup while 1,000 people would conduct search-and-rescue operations.
In Rockport, which took a direct hit from the storm, the streets were flooded and strewn with power lines and debris on Saturday. At a recreational vehicle sales lot, a dozen vehicles were flipped over and one had been blown into the middle of the street.
"It was terrible," resident Joel Valdez, 57, told Reuters. The storm ripped part of the roof from his trailer home at around 4 a.m., he said. "I could feel the whole house move."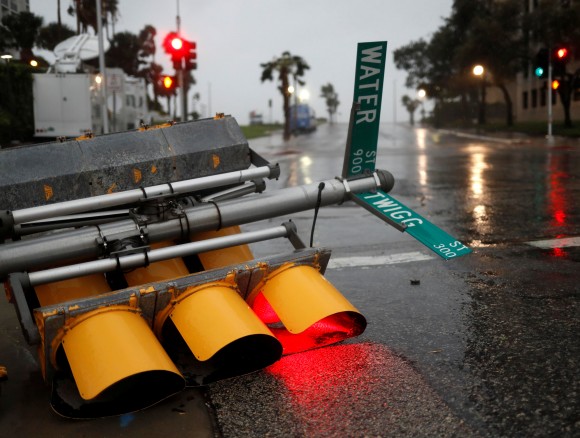 Valdez said he stayed through the storm to look after his animals. "I have these miniature donkeys and I don't know where they are," he said, as he sat in a Jeep with windows smashed by the storm.
Resident Frank Cook, 56, also stayed through the storm.
"If you have something left of your house, you're lucky," he said, surveying the damage from his vehicle.
Before the storm hit, Rockport's mayor told anyone staying behind to write their names on their arms for identification in case of death or injury.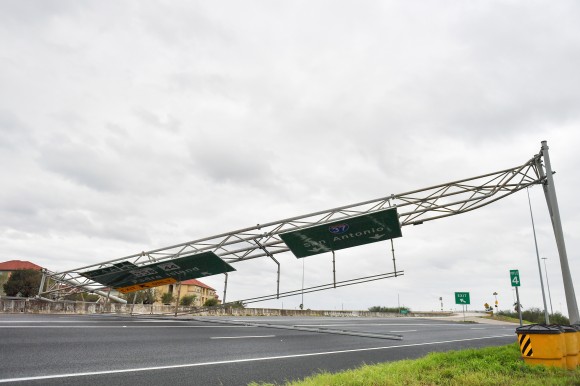 A high school, a hotel, a senior housing complex, and other buildings suffered structural damage, according to emergency officials and local media. Some were being used as shelters.
The coastal city of Port Lavaca, farther north on the coast, had no power and some streets were flooded.
"There is so much tree damage and debris that the cost of cleanup will be enormous," Mayor Jack Whitlow told Reuters, after touring the city earlier Saturday.
The streets of Corpus Christi, which has around 320,000 residents, were deserted on Saturday, with billboards twisted and strong winds still blowing.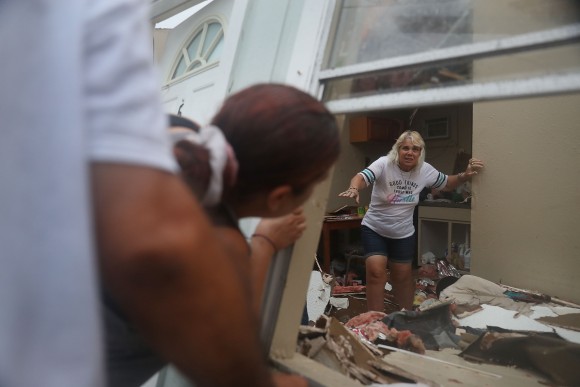 City authorities asked residents to reduce the use of toilets and faucets because power outages left waste water plants unable to treat sewage.
A drill ship broke free of its mooring overnight and rammed into some tugs in the port of Corpus Christi, port executive Sean Strawbridge said. The crews on the tugs were safe, he added.
The city was under voluntary evacuation ahead of the storm.
Harvey was a Category 4 hurricane on the Saffir-Simpson scale when it hit the coast, the second-highest category, and the most powerful storm in over a decade to come ashore anywhere on the U.S. mainland.
Reuters contributed to this report.