Rep. Liz Cheney (R-Wyo.) has been elevated to second in command of a House panel probing the Jan. 6 breach of the U.S. Capitol.
Rep. Bennie Thompson (D-Miss.), who chairs the panel, said the move was made because of Cheney's "commitment to getting answers about January 6th, ensuring accountability, and doing whatever it takes to protect democracy for the American people."
"Her leadership and insights have shaped the early work of the Select Committee and this appointment underscores the bipartisan nature of this effort," Thompson said in a statement.
Cheney is one of only two Republicans on the panel. She was the only Republican member to be appointed to the panel by House Speaker Nancy Pelosi (D-Calif.), before Pelosi rejected five nominees put forth by House Minority Leader Kevin McCarthy (R-Calif.).
Pelosi then asked Rep. Adam Kinzinger (R-Ill.) to join.
The panel has aggressively pursued records from executive branch agencies and a slew of companies, including asking 35 telecommunication and social media companies to preserve months of records related to certain individuals.
McCarthy denounced the request, charging that the companies could lose their ability to operate in the United States if they handed over the records.
Democrats have repeatedly championed the involvement of Cheney and Kinzinger with the panel. Thompson said he felt it was important that the leadership of the panel, formally named the Select Committee to Investigate Jan. 6 Attack on the U.S. Capitol, "reflect the bipartisan effort we are engaged in."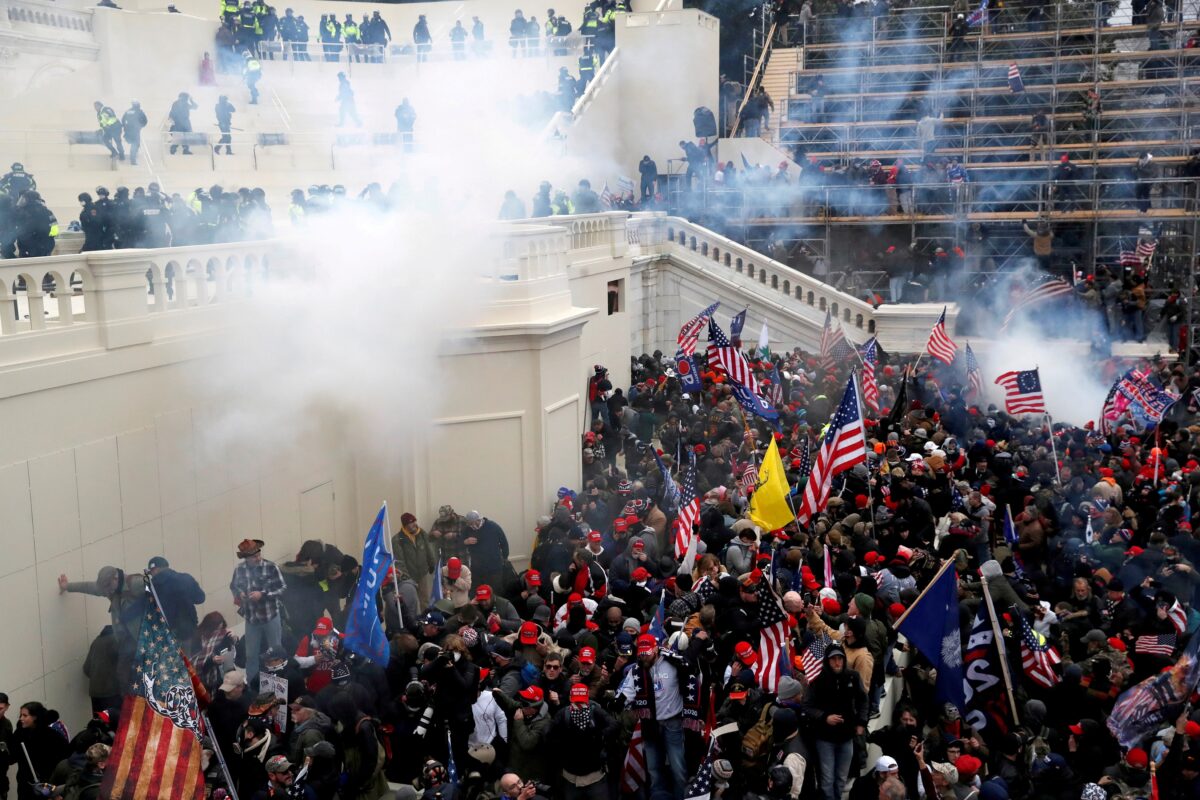 Cheney said that every member of the panel "is dedicated to conducting a non-partisan, professional, and thorough investigation of all the relevant facts regarding January 6th and the threat to our Constitution we faced that day."
"I have accepted the position of Vice Chair of the committee to assure that we achieve that goal. We owe it to the American people to investigate everything that led up to, and transpired on, January 6th. We will not be deterred by threats or attempted obstruction and we will not rest until our task is complete," she said in a statement.
Cheney was removed as the House Republican conference chair earlier this year after she voted to impeach President Donald Trump and continued trading barbs with Trump after he left office. Rep. Elise Stefanik (R-N.Y.) was voted in as Cheney's replacement.
Cheney's promotion comes as some fellow Republicans reportedly plan to ask McCarthy to remove both Cheney and Kinzinger from the Republican conference.
According to a draft copy of a letter circulating online penned by Rep. Andy Biggs (R-Ariz.), the head of the House Freedom Caucus, Biggs wants the members removed because they've "chosen to work with the Democrats to investigate and potentially remove Republican Members from the House."
Biggs referred to Cheney and Kinzinger as "two spies for the Democrats" and noted that they're invited to Republican conference meetings "despite our inability to trust them."
Kinzinger responded on Twitter, describing the letter as interesting and claimed that Biggs and his allies have been pushing "Covid denialism and Jan. 6 trutherism."
"The GOP has a choice. I am even more committed to getting truth now," he wrote.