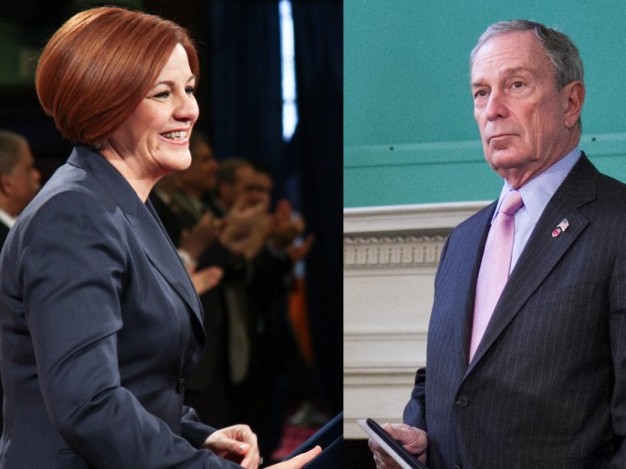 NEW YORK—After almost two years since its introduction to City Council, the hotly contested Living Wage Bill passed on Monday by a vote of 45–5.
The bill will now be sent to Mayor Michael Bloomberg's desk for approval. However, he has vowed to veto the bill, just as he vowed and subsequently vetoed the prevailing wage bill last Wednesday. City Council Speaker Christine Quinn has vowed to override the mayor's vetoes.
Quinn and Bloomberg have been at odds over the two pieces of legislation, with Quinn supporting the bills claiming they have benefits for middle-class workers, and Bloomberg opposing them, claiming they will hurt businesses.
No 'Pharaoh' Name-calling
Despite their deeply divided views, Quinn came to Bloomberg's defense during a rally prior to the bill's passage on the steps of City Hall, reprimanding a supporter who called the Mayor "Pharaoh Bloomberg."
Quinn, who had just given introductions to the council members present, stopped the press conference and sternly told the heckler, "That is not appropriate." She continued to reprimand the protester by saying, "I would just ask if that's what this press conference is about, I'll go right back inside and continue the work of business. But this is not democracy, calling people names you don't agree with."
Quinn asked for an apology and when she did not receive one, she turned back to the onlookers and said, "Congratulations on the bill. I am not going to participate in name-calling," and left the press conference.
Neither Bloomberg's nor Quinn's office released a statement regarding the outburst.
The Living Wage Bill requires employers who directly receive at least 1 million in government financial assistance to pay their employees a wage of at least $10 per hour with health insurance benefits, or $11.50 per hour without health insurance.