Living Months With Corpse: Police Arrest Mich. Man
April 26, 2013 1:25 pm Last Updated: July 18, 2015 5:20 pm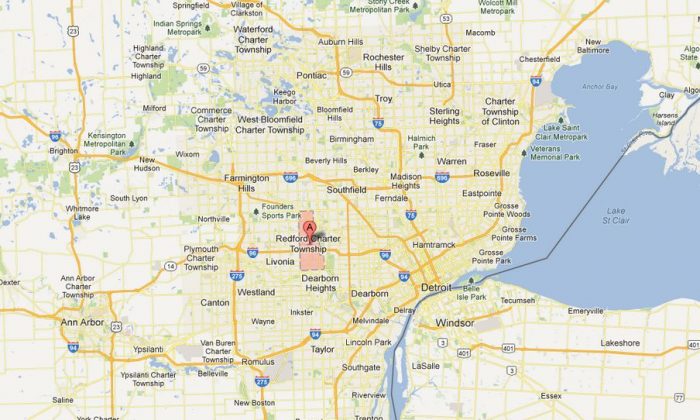 Living months with corpse: A Michigan mad had been living with a corpse in his home for six months before court officers discovered it, authorities said.
Michigan police have arrested a 64-year-old man after a manager serving him with an eviction notice discovered a corpse rotting away in his trailer for six months.
Dennis McCauley lived with the body of a 72-year-old woman, Annie Marquis, which was found on the man's sofa, in his home in Redford Township, located outside of Detroit.
He was arrested for failing to report a death, identity theft, and other charges.
Marquis died of natural causes and McCauley was not suspected of foul play. A toxicology report is pending.
Central Michigan's The Morning Sun reported that Marquis's neighbors had not seen her for months and wondered where she had went. She was months behind in her rent and when the manager peered inside the home, he noticed she was dead.
When he answered the door, McCauley apparently made it appear as if everything was normal.
The website reported that McCauley was also living off of Marquis's money.
"All of the Social Security checks were coming to the trailer, and they both resided there … and the transactions from the State of Michigan have to do with a Michigan Bridge card," Redford Police Sgt. Kevin Crittenden told CBS News. He added that the case was most definitely "outside the norm."
Police said that McCauley lived with Marquis for around three years.
When an officer went to visit the home, he "noted a pungent smell of decay and observed a corpse in the room immediately to the right of the front door," Crittenden said Friday. "He called us. The corpse had obviously been deceased for some time and was partially dried out."
McCauley was ordered held in the Wayne County Jail on a $250,000 bond. He did not have an attorney Friday.
The Associated Press contributed to this report.