January 23 coronavirus updates. For January 24 updates, click here.
1:20 p.m. UTC—Australia Races to Develop Vaccine
University of Queensland researchers are working round the clock as they race to develop a vaccine to stop people from dying from the coronavirus.
The Queensland team is one of three around the world asked to plant their foot on the accelerator and use new technologies to get a vaccine onto the market fast.
If the Queensland team can replicate what they've done in labs with other viruses, including related influenza and ebola, it's possible the world could have a shield against coronavirus within six months.
The essence of the vaccine will be a protein produced by the DNA sequence of the coronavirus.
12:20 p.m. UTC—Taiwan Confirms 2 New Cases of Virus
Taiwan health officials on the evening of Jan. 24 confirmed two new cases of the virus, bringing the total to three on the island.
A Chinese tourist, a woman in her 50s, and a Taiwanese man, also in his 50s, have been quarantined in hospital. Both had entered Taiwan on Jan. 21 and had been in Wuhan, officials said.
The Chinese woman went to a hospital with fever symptoms on Jan. 23.
The man started experiencing cold symptoms on Jan. 20 and went to a hospital on Jan. 23.

11 a.m. UTC—At Least Nine Being Tested in Northern California
At least nine people are being tested for the 2019 Novel Coronavirus in a northern California county, health officials said.
Officials with the Alameda County Health Department told KRON4 that there are no confirmed cases out of the nine-plus people showing symptoms.
The patients either traveled to Wuhan, China, within the past 14 days or were in contact with someone else who was exposed to the virus.
Health officials said the patients had a high fever and a cough and that samples were sent to the Centers for Disease Control and Prevention for testing.
7:25 a.m. UTC—Saudi Arabia Says Coronavirus Case is MERS, Not Wuhan Virus
Saudi Arabia's Center for Disease Control and Prevention (CDC) has said on Twitter that the country has no cases of the coronavirus so far in response to media reports that an Indian nurse working in the country had been infected.
The Consulate General of India in Jeddah clarified that the nurse was not suffering from the coronavirus from Wuhan, but was sick with the Middle East Coronavirus, or MERS-CoV, another viral respiratory infection that was first reported in Saudi Arabia in 2012.
"Dr. Tarik Al Azraqi, Chairman, Scientific Regional Infection Control Committee, Aseer Region, has confirmed that d Indian Nurse being treated at Aseer National Hospital is suffering from MERS-CoV & not 2019-NCoV (Wuhan)," the Consulate General's office said on Twitter.
"We request everyone to refrain from sharing incorrect info."
7:00 a.m. UTC—Facial Masks Are in High Demand as Pneumonia Outbreak Continues
Hong Kong media HK01 reported that mainland Chinese have been buying up surgical masks and N95 face masks in large quantities in Mong Kok.
In Hong Kong, the number of suspected cases has increased by 66, bringing the total number to 236, according to a noon press conference by the local Centre for Health Protection.
In Taiwan, Premier Su Tseng-chang announced a one-month export ban on surgical and N95 face masks, according to the government-run Central News Agency. Su urged the public not to panic over any shortfall of face maks since local factories can produce at least 1.88 million face masks per day.
There remain two confirmed cases of the coronavirus in Hong Kong and one in Taiwan.
In China, only two provinces—Qinghai and Tibet—have not reported any confirmed cases.

6:30 a.m. UTC—New Jersey Patient Cleared of Coronavirus: Health Officials
A 25-year-old patient isolated overnight at New Jersey's Hackensack University Medical Center has been cleared of being infected with the Wuhan coronavirus, health officials have confirmed.
The woman was isolated by the hospital following precautionary infection control protocols that are in place.
"After an evaluation of the patient and consulting with the State Department of Health, experts have determined the patient does not have the Wuhan Coronavirus. Due to patient privacy, we are unable to provide additional information," the hospital said in a statement.
The United States has one confirmed case of the virus in Seattle. Authorities in Los Angeles and Texas are investigating two more possible cases of the coronavirus.
6:05 a.m. UTC—US Embassy in China Upgrades Travel Warning to Level 4
The U.S. Embassy in China upgraded its travel warning from Level 3 to Level 4 on Jan. 24 asking people not to travel to Hubei province—the province where the coronavirus outbreak is said to have originated.
"There is an ongoing outbreak of pneumonia first identified in Wuhan, China, caused by a novel (new) coronavirus," the advisory said.
"Chinese authorities have imposed strict travel restrictions in the area around Wuhan. Travelers should be aware that the Chinese government could prevent them from entering or exiting parts of Hubei province.
"Travelers should be prepared for travel restrictions to be put into effect with little or no advance notice," it said, adding that, "The U.S. government has limited ability to provide emergency services to U.S. citizens in Hubei province."

6:00 a.m. UTC—China's State Council Warns Regional Officials
The General Office of China's State Council announced that it will be sending out officials to supervise regional governments and agencies.
The announcement stated that those found responsible for "being slow to report, covering up, and failing to report" regional pneumonia situations would be "harshly dealt with in accordance with the law."
A Chinese woman living in Norway told The Epoch Times that her elder brother in Wuhan, who died within 2 weeks of contracting "unknown pneumonia," most likely had the virus. However, authorities did not include his death in the official toll as they said he did not show any signs of fever.
Chinese media reported that Beijing has shut down many outdoor activities and tourist attraction sites, including the Palace Museum beginning on Jan. 25 and the Prince Gong Mansion beginning on Jan. 24.
Additionally, Peking University and Tsinghua University have suspended their campus visits beginning on Jan. 24.
4:45 a.m. UTC—Chinese Officials Tests Positive For Wuhan Virus
Huang Mouhong, deputy bureau chief at the provincial Department of Commerce in Hubei, has tested positive for the coronavirus, according to Chinese state-run media The Paper.
Wang Guangfa, Director of Respiratory and Critical Care Medicine at Peking University First Hospital, also tested positive for the virus.
Guanfa is the Chinese medical expert who assured the public that the "Wuhan pneumonia is controllable."

4 a.m. UTC—Wuhan Announces Hospital Build for 1,000 Extra Beds
Wuhan, which has the majority of cases, announced Friday that it will build a designated hospital with space for 1,000 beds in the style of a facility that Beijing constructed during the SARS epidemic.
The hospital will be erected on a 25,000 square-meter lot and is slated for completion Feb. 3, municipal authorities said.
3:30 a.m. UTC—China Reports Second Death Outside of Hubei
China's coronavirus death toll continues to rise as the Health Commission of Heilongjiang Province has reported one death related to the coronavirus.
The commission stated that the death occurred in the city of Suihua, which is located in the west-central of Heilongjiang Province.
The other death outside of Hubei Province—the epicenter where Wuhan is located—occurred in Hebei, which is located in northern China. Hubei and Hebei do not border each other.
3 a.m. UTC—South Korea and Japan Both Report Second Case

According to South Korea's Yonhap News Agency, a 55-year-old South Korean man, who had been working in Wuhan, has tested positive for the coronavirus. Before returning to South Korea on Jan. 22, the man visited a Chinese clinic for flu-symptoms, including a sore throat.
South Korea's Center for Disease Control and Prevention (KCDC) will provide an update on the man's condition later today, according to Yonhap.
Meanwhile, a Wuhan man in his 40's who is visiting Japan has tested positive for the coronavirus, according to Japanese media. Before arriving in Japan on Jan. 19, the man had twice visited a hospital in China on Jan. 15 and Jan. 17.
A day after his arrival in Japan, the man went to a hospital suffering from a fever and sore throat. During a second checkup on Jan. 22, doctors confirmed he was infected with the Wuhan pneumonia.
According to Japanese media, the man said he had not visited the wet market in Wuhan linked to the initial outbreak of the coronavirus.
Warning From Leading Coronavirus Expert
A leading infectious disease expert is warning that the Wuhan virus may be 10 times worse than the SARS outbreak which killed almost 800 people in 2002 to 2003.
Guan Yi, director of the State Key Laboratory of Emerging Infectious Diseases at Hong Kong University who helped identify the first SARS coronavirus, told Chinese financial magazine Caixin on Jan. 23 that the "golden time" to contain the virus had passed before the travel ban was imposted on Thursday.
He also criticized Wuhan authorities for their deficient response after a visit on Tuesday in an effort to track the source of the outbreak, saying that they destroyed crucial evidence at the live market.
He said the visit left him shocked by the lack of precautions taken by the city residents and authorities.
"Poor citizens, they were still preparing to ring in the New Year in peace and had no sense about the epidemic," he said.
Read more here.
7:30 p.m. UTC—China Quarantines Five More Cities
China has added five cities to the list of cities it has quarantined.
China on Thursday quarantined Wuhan, a city of roughly 11 million where the 2019 Novel Corona Virus originated. Near the end of the day officials also locked down Ezhou and Huanggang, which are just outside of Wuhan.
A slew of local governments in Hubei Province, where Wuhan is situated, also announced restricted travel.
The cities of Chibi, Xiantao, Qianjiang, Zhijiang, and Lichuan are now being quarantined as well.
Residents in the cities were told not to leave unless they had special circumstances. Authorities didn't release timelines of how long they thought the travel bans would be in place.
In Wuhan, public transportation was shut down as well as the airport.
Huanggang, a city of approximately 7.5 million, was closing "all theaters, internet bars, indoor entertainment sites, and resorts," officials said in a statement.

7 p.m. UTC—Texas, LA Probing Possible Coronavirus Cases
Authorities in Texas said they're investigating a suspected case of coronavirus while a person who landed in Los Angeles was sent for a precautionary screening after displaying possible symptoms.
"Health care providers were aware of public health guidance on novel coronavirus and quickly recognized that the patient met the criteria for coronavirus testing and is being kept isolated at home, while the precautionary testing is done. If there is a confirmed case, we will promptly announce it," the Brazos County Health District said in a statement.
The patient who landed at Los Angeles International Airport had flu-like symptoms and was sent for testing just after midnight.
"Early this morning, sometime after midnight, that person was transferred to a hospital in LA after the CDC and local health officials decided that that person should go to the hospital for precautionary screening," an airport spokesman said.
One case has been confirmed so far in the United States, in the state of Washington.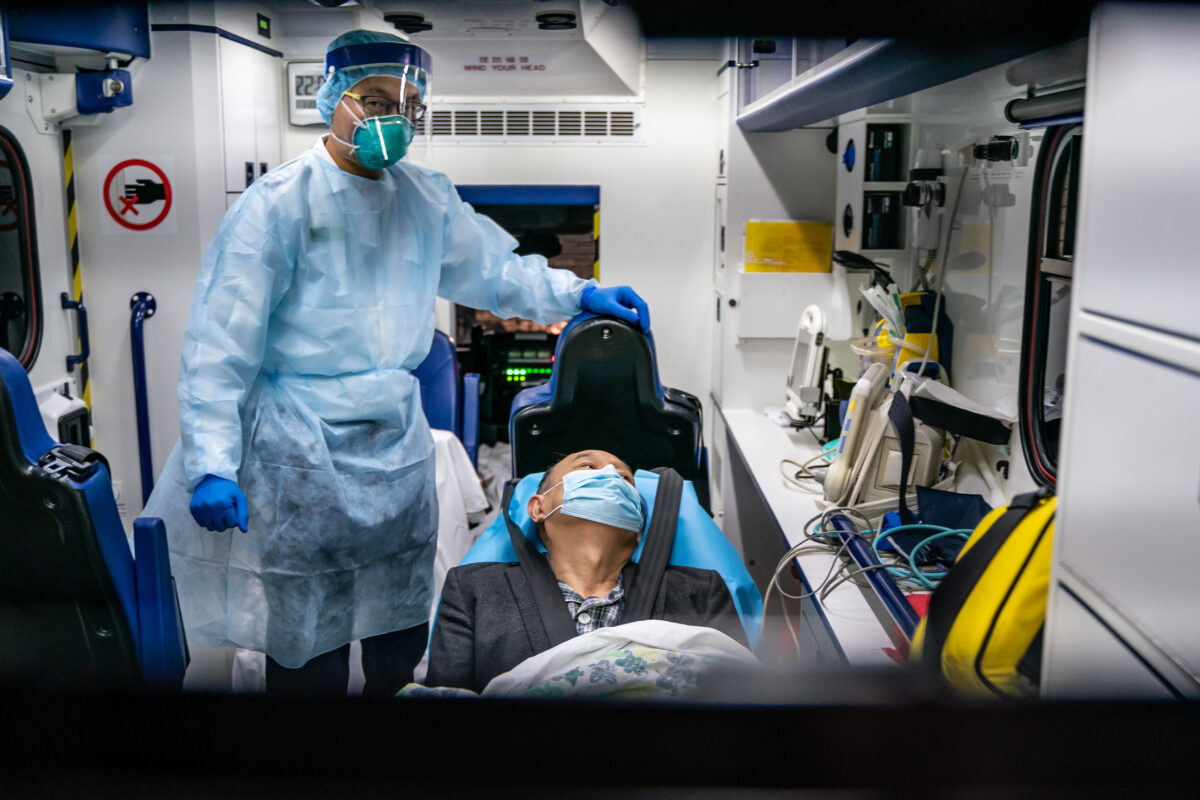 7 p.m. UTC—WHO Says Coronavirus Not Yet a Global Health Emergency
The World Health Organization (WHO) announced that the mystery viral illness that has sickened scores of people in China and claimed patients' lives is not yet a global health emergency.
"Make no mistake. This is an emergency in China, but it has not yet become a global health emergency," said Dr. Tedros Adhanom Ghebreyesus, the head of WHO, in a press conference Thursday.
"I am not declaring a public health emergency of international concern today," he added.
The international agency has received reports of cases in China, Japan, South Korea, Thailand, Singapore, Vietnam, and the United States, he said.

5:30 p.m. UTC—First Death in China Outside Epicenter
Chinese authorities reported the first death outside Hubei province, where the outbreak began.
The Health Commission of Hebei Province said in a statement on Jan. 23 that an 80-year-old patient died on Wednesday.
But testing confirmed on Thursday that the death was caused by the coronavirus, according to the health commission's statement.

5 p.m. UTC—US Tells People to Avoid Traveling to Wuhan
U.S. authorities said on Jan. 23 that people should avoid "nonessential travel" to Wuhan, China.
"There is an ongoing outbreak of respiratory illness caused by a novel (new) coronavirus that can be spread from person to person," the Centers for Disease Control and Prevention (CDC) said in a travel notice.
"Chinese officials have closed transport within and out of Wuhan, including buses, subways, trains, and the international airport. Preliminary information suggests that older adults and people with underlying health conditions may be at increased risk for severe disease from this virus."
The agency expects more cases to be confirmed in China. There is one confirmed case in the United States, in Washington state.
The agency did not say to avoid nonessential travel to other parts of China.
The State Department pointed to the CDC's statement in its level two travel advisory, telling travelers to exercise increase caution.
Noting that Chinese authorities locked down three cities this week, including Wuhan, it told people to "be aware that planned travel within China may be disrupted."
People who do travel to Wuhan should avoid contact with sick people, avoid animals—whether dead or alive—and wash hands often. If people traveled to Wuhan and feel sick they should immediately seek medical care and avoid contact with others.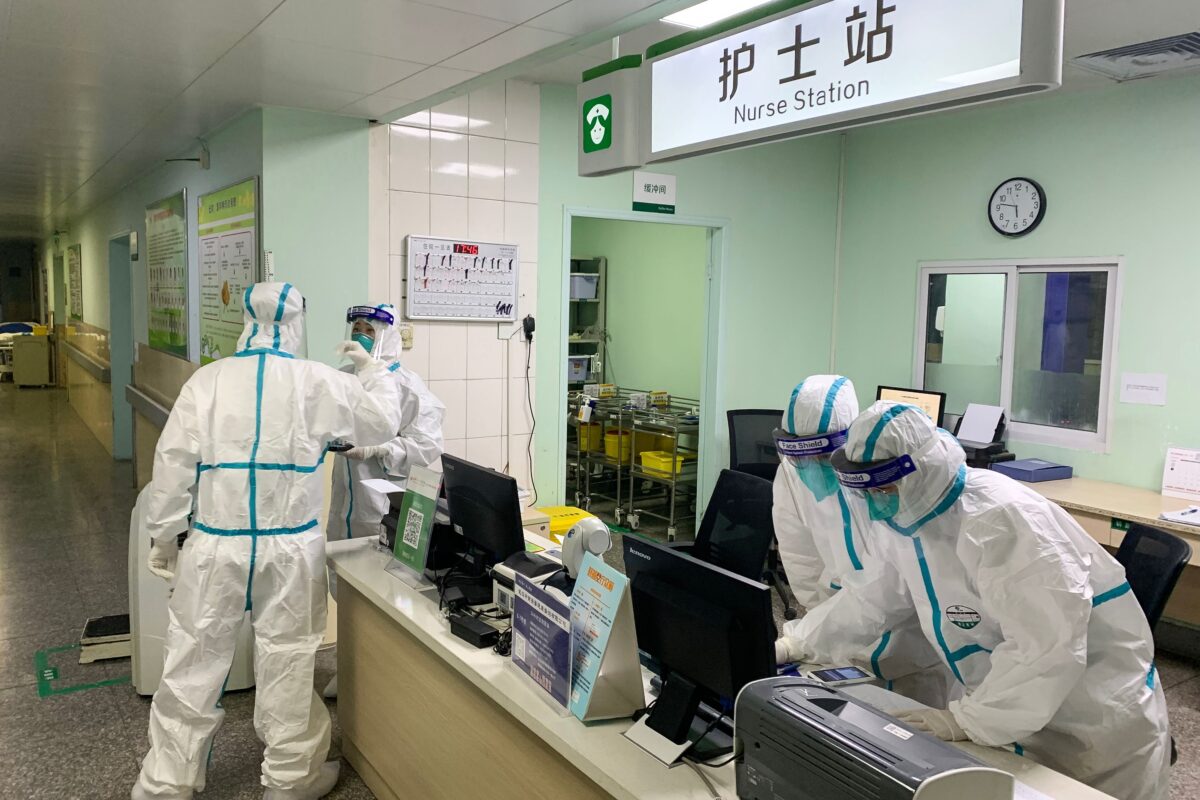 4:30 p.m. UTC—Mexico Rules Out Two Cases, Probing Three Others
Officials in Mexico said Thursday that tests for two patients suspected of having the 2019 Novel Coronavirus came back negative.
Tests came back for two patients but tests for three others are still pending, officials said.
The only confirmed case in the Americas so far is in the United States.
Authorities in Brazil, meanwhile, said there are currently no suspected cases of coronavirus one day after they said a woman who traveled to Shanghai was a possible case.

4 p.m. UTC—World Airports Taking Precautions
Airports around the world have begun taking precautions to deal with an anticipated influx of Chinese tourists taking Lunar New Year holidays, just as the outbreak of a pneumonia-like virus in China has prompted officials there to take drastic measures to prevent its spread.
Airports are adding thermal screening and other security measures to screen passengers traveling from China.
Dubai International Airport, the world's busiest for international travel, announced on Jan. 23 that, following government guidance, all passengers arriving on direct flights from China will receive thermal screening at the gate upon arrival and be provided with informational brochures.
In Italy, 202 passengers were taken to a special sterile area for a screening of their body temperature.

3 p.m. UTC—Singapore, Vietnam Confirm Cases
Singapore and Vietnam both reported confirmed cases of the 2019 Novel Coronavirus on Jan. 23.
A Chinese man and his father both tested positive for the virus in Ho Chi Minh City, Vietnamese health officials said. The father traveled to Vietnam from Wuhan on Jan. 13 and infected his son.
In Singapore, a 66-year-old Chinese man who lives in Wuhan was put in isolation after arriving with his family on Jan. 20.
Health officials isolated his son and were working to find people who were near the man on the flight. Eight others who traveled with them had already left to another country, which was alerted.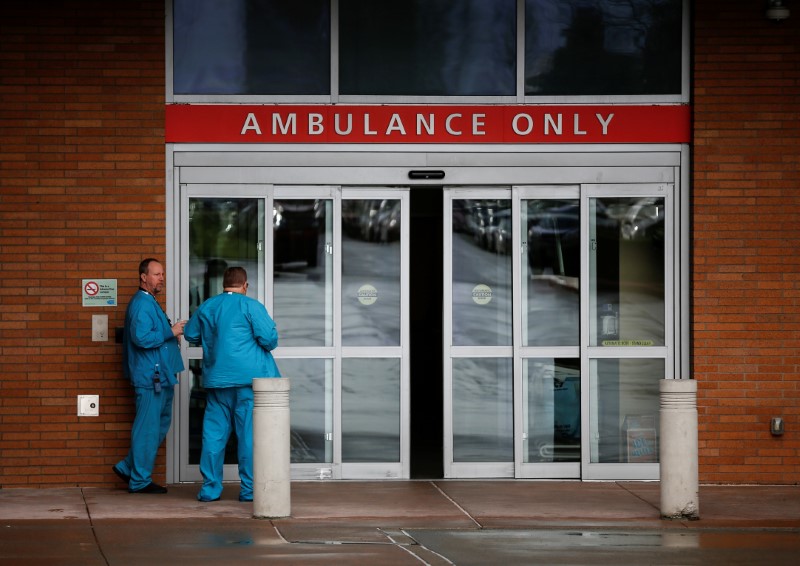 2 p.m. UTC—Chinese Officials Quarantine Three Cities
Chinese officials said they were quarantining two cities in addition to Wuhan, which was quarantined on Thursday morning.
The virus spread widely in Wuhan, which is considered the epicenter.
The city has a population of roughly 11 million. The quarantine included shutting down the city's airport and all public transportation.
Officials said Huanggang and Ezhou were also being locked down, state media reported.


1 p.m. UTC—Australia Looking at Possible Case
Australian health officials were looking into a possible case of coronavirus after earlier ruling out another possible case.
Authorities said the suspected infected person arrived in Sydney on Jan. 22.
"We have one case that is currently under investigation. We are able to rapidly undertake testing of cases that come to our attention and either exclude or confirm those cases in a very short time frame," New South Wales Chief Health Officer Dr. Kerry Chant said at a press conference.
Authorities in other countries are looking into possible cases, including Brazil.
Cases have been confirmed in the United States, Japan, South Korea, Thailand, Hong Kong, Taiwan, and China.
The Associated Press contributed to this report.