Live Stream: Protests in Egypt's Tahrir; Morsi Under House Arrest – July 3 (+Video Feed)
July 3, 2013 11:58 am Last Updated: July 18, 2015 5:19 pm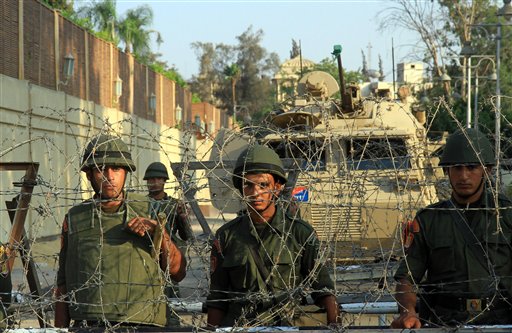 Protesters gathered in Egypt's Tahrir Square for another day as demonstrations intensified against President Mohamed Morsi and his Muslim Brotherhood supporters.
Reports on Wednesday said that Egypt's military leaders ordered the house arrest of Morsi and top Muslim Brotherhood leaders.
A spokesman for Morsi denied that he was placed under house arrest, reported ABC News.
Hundreds of thousands of protesters remain in the streets of many Egyptian cities and numbers are only expected to increase, state-run Al Ahram reported. 
On Tuesday, Morsi said he would not step down from power despite millions saying otherwise, calling on the military to not "take sides" in the conflict.
The president said that an interim coalition government is the way to move forward with the country's political crisis "to oversee the next parliamentary election," Morsi's office said, according to Al Jazeera.
"One mistake that cannot be accepted, and I say this as president of all Egyptians, is to take sides," he also said in a statement, according to USA Today. "Justice dictates that the voice of the masses from all squares should be heard."
The Egyptian army is meeting with key political figures, including youth leaders, religious leaders, and political leaders, reported the state-run Al Ahram newspaper.
Al Jazeera reported that the army met with liberal opposition leader Mohamed ElBaradei, who has been tapped to represent a coalition of political parties.
But the political party of the Muslim Brotherhood, the Freedom and Justice Party, told Reuters it would not meet with army officials.
"We do not go to invitations (meetings) with anyone. We have a president and that is it," said Waleed al-Haddad, a senior leader of the party.
In clashes, at least 18 people and more than 200 were injured on Tuesday as tensions mounted between Morsi's supporters and opponents.
USA Today reported that at least 39 people have died since protests erupted on Sunday.