"Live!" host Kelly Ripa has revealed that former host Regis Philbin wouldn't talk to her off-camera.
"Regis had a mandate: Absolutely no talking off-camera," Ripa told the New York Times.
The 86-year-old Philbin departed "Live!" in 2011 after spending 24 seasons there.
"He had almost a superstition about it. You save it for the show. I'd be like, 'Good morning,' and he'd say, 'Save it for the air!'" Ripa told the paper.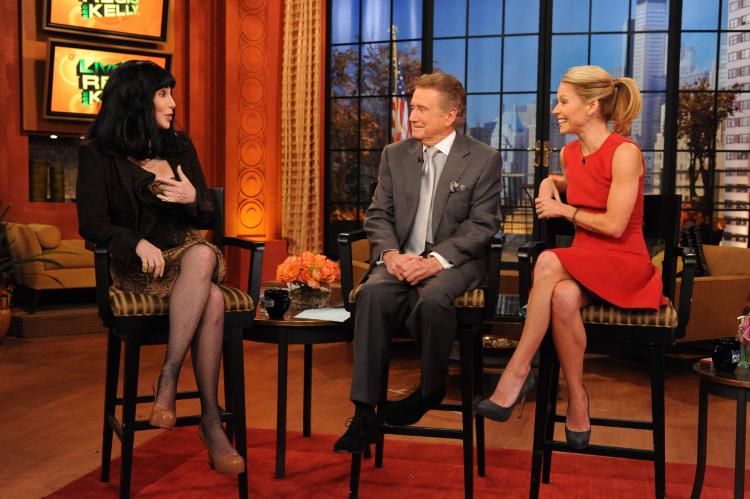 After Philbin left the program, ex-New York Giants defensive end Michael Strahan joined in 2012 and spent four seasons there. Then, after Strahan's departure last year, it was announced that "American Idol" emcee Ryan Seacrest would be the host.
"He's the future of the franchise," Ripa said. "He's the future of ABC."
"If it were raining outside and there was a puddle, I'd want to stand in front of Kelly so she wouldn't get wet," Seacrest said of their on-air chemistry. "There's that protection thing."
Philbin, for his part, told "Larry King Now" in February about his working relationship with Ripa.
"She got very offended when I left. She thought I was leaving because of her," Philbin said of Ripa. He added: "I was leaving because I was getting older and it wasn't right for me anymore," according to People magazine.
When he was asked if the two still keep in touch, he said, "Not really, no."
And while you're here …
We have a small favor to ask of you. If you can, please share this article on Facebook so you can help The Epoch Times. It takes less than a minute. Thank you very much!