Atlee Little League's Junior softball team was disqualified from a World Series championship game due to an inappropriate photo.
Little League officials called for the disqualification on Saturday morning—right before the championship game that was broadcast live on ESPN2, AP reported.
Officials termed it "an inappropriate social media post."
According to the Richmond Times-Dispatch, a team member posted a Snapchat photo showing six of the girls holding up their middle fingers, which were directed at the host club in Kirkland, Wash.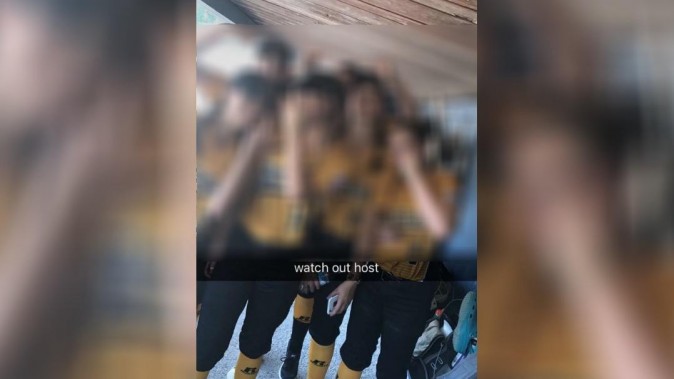 The host Kirkland replaced Atlee in the championship game.
The team is comprised of 12- to 14-year-old girls from Atlee, near Richmond, Virginia.
The team released a statement on the matter.
"We are deeply disappointed this social media post did not reflect the core values of Little League International or Atlee Little League," Jamie Batten, the president of Atlee Little League, wrote. "We expect Little League International will take the time to fully investigate the matter, and we will comply with this investigation by providing all information about unpleasant interactions including the social media post and the time leading up to that event – not all of which were on the part of those on the Atlee softball team.
"We desire to protect all youth who are recipients of inappropriate behavior both on and off the field, as we take very seriously our charge to impart the value of good sportsmanship."
Some say that the little league organizers over-reacted.
"It was a mistake. But it didn't involve a car accident, drugs, alcohol, racism or religious persecution. It's a teachable moment. A reprimand should have been issued and everyone should have moved on. Empathy should have been the order of the day, because almost any group of teenagers could have done this," wrote Paul Woody in an opinion piece for the Richmond Times-Dispatch.
He added that the incident enabled Little League to provide an "extremely punitive moment."
Woody continued:
Its statement said, in part, " … the Little League International Tournament Committee has removed the Southeast Region from the 2017 Junior League Softball World Series for violation of Little League's policies regarding unsportsmanlike conduct, inappropriate use of social media, and the high standard that Little League International holds for all its participants."

My, my, my but Little League has a grand opinion of itself. This is really rich coming from an organization that thinks it's fine to inflate the importance of children — this can't be stressed strongly enough, children — playing baseball and softball by allowing its tournaments to appear on national television.
And Atlee manager Scott Curie was heartbroken.
"It's a travesty for these girls," Currie said. "Yes, they screwed up, but I don't think the punishment fit the crime."