Former National Security Adviser John Bolton should hold a press conference to disclose details from his upcoming book, Sen. Lindsey Graham (R-S.C.) said late Tuesday.
Details from Bolton's book were leaked to news outlets this week. Bolton denied coordinating with the media.
"John, you've kind of thrown the country into a ditch here," Graham said during an appearance on Fox News on Tuesday night. "Just come forward and say what's on your mind, hold a news conference and we'll consider what you've got to say if you think it's that important."
Graham said he has all the information he needs in the impeachment trial against President Donald Trump. Even if the claims Bolton allegedly made were true, Graham said, they wouldn't be impeachable offenses. Graham thinks Trump will be acquitted by the end of the week.

Bolton reportedly wrote in his book that he and acting White House Chief of Staff Mick Mulvaney were present when Trump and his lawyer Rudy Giuliani discussed former U.S. Ambassador to Ukraine Marie Yovanovitch. He also reportedly claimed that Trump told him he was withholding congressionally approved military aid to Ukraine to try to force leaders there to open an investigation into former Vice President Joe Biden and Biden's son Hunter Biden.
Trump asked Ukrainian President Volodymyr Zelensky in July 2019 to "look into" the corruption allegations against the Bidens, noting that Joe Biden bragged in 2018 about events in 2016 that featured the vice president pressuring Ukraine to oust a prosecutor who was probing Hunter Biden's employer, the Ukrainian energy company Burisma Holdings.
"There's a mountain of evidence that the Bidens were involved in corruption. The president would have been wrong not to ask the Ukrainians to help, given what we know about Hunter Biden and Joe Biden," Graham said on Fox.
The Bidens have denied any wrongdoing.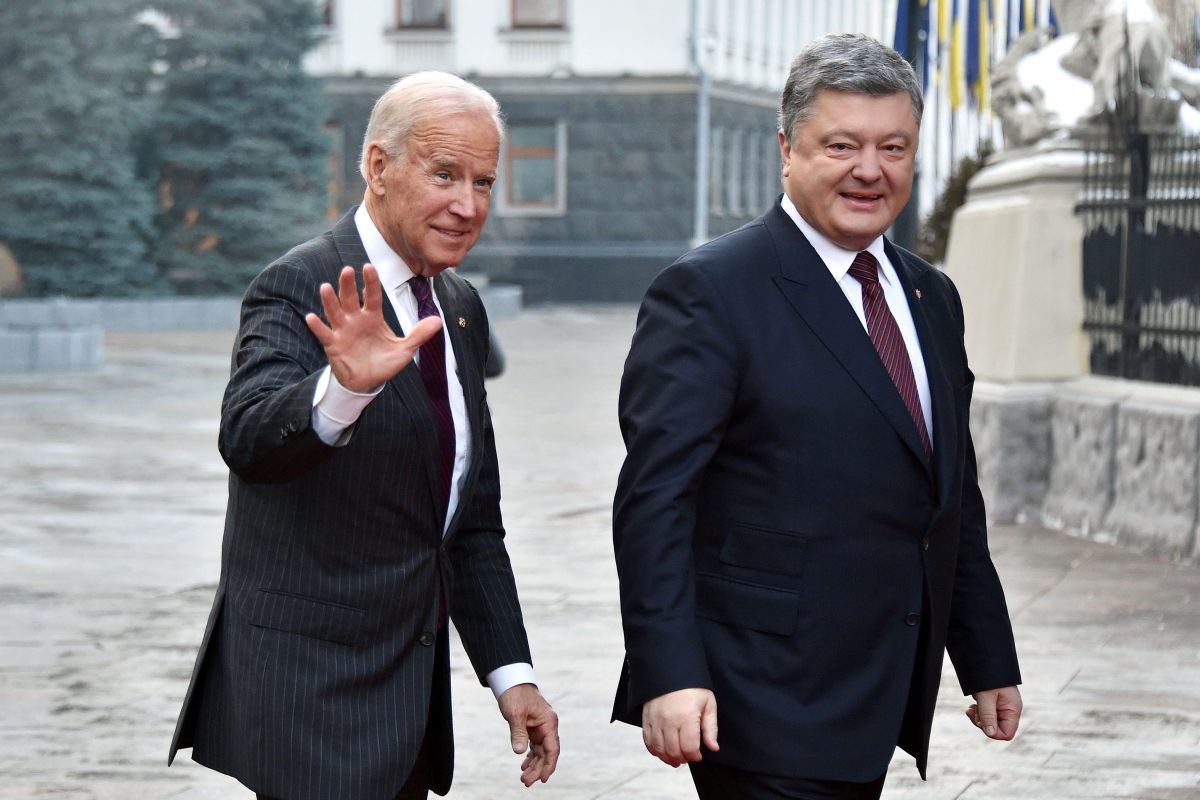 Trump was impeached by House Democrats on Dec. 18 for abuse of office and obstruction of Congress. The first charge stemmed from the phone call. House Democrats said Trump's request amounted to asking a foreign country to interfere in the 2020 election since Joe Biden is a Democratic presidential nominee.
Trump and his team have argued that he was doing his duty to look into corruption.
The Senate heard from both sides over the past week and will begin submitting written questions on Wednesday. A vote on whether to call witnesses is expected on Friday. Senate Democrats have pushed for calling Bolton, Mulvaney, and two others to the stand while some Republicans want to hear from the Bidens, House Intelligence Chairman Adam Schiff (D-Calif.), and the person who filed a complaint against Trump over the Zelensky phone call.
Republicans hold a 53-47 majority in the Senate after gaining two seats in the 2018 elections. Convicting Trump, which would remove him from office, requires a supermajority of 67 votes; an acquittal, or dismissing the charges, requires a simple majority.
Sen. Rand Paul (R-Ky.) said earlier this month that 45 Republicans are ready to vote to dismiss. Some potential swing voters, including Sens. Susan Collins (R-Maine) and Mitt Romney (R-Utah), have indicated they'd like to hear from witnesses before voting on convicting or acquitting Trump.

Another option for information from Bolton was floated on Tuesday by Sen. James Lankford (R-Okla.). He said the White House should give the Senate Bolton's book manuscript. Senators could review it in the Sensitive Compartmented Information Facility since the manuscript hasn't been cleared.
"I am encouraging the White House, anybody that I can talk to, to say: That manuscript is pertinent and we should get access to that manuscript to see what they're actually saying," Lankford said in a Facebook video. "I think getting that information firsthand would be really important for us."
Lankford also signaled support for the idea of Bolton holding a press conference.
"My encouragement would be: If John Bolton's got something to say, there's plenty of microphones all over the country, that he should step forward and start talking about it right now," he said.
Jack Phillips contributed to this report.