Sen. Lindsey Graham (R-S.C.) said that while he is friends with former Vice President Joe Biden, he has to press ahead with an investigation of Biden's son Hunter Biden, formerly a board member of Ukrainian energy firm Burisma Holdings that is at the center of a House impeachment inquiry.
"I love Joe Biden as a person but we are not going to give a pass to what is obviously a conflict of interest," Graham, the chairman of the Senate Judiciary Committee, wrote on Twitter on Nov. 25. "I believe Hunter Biden's association on the Burisma board doesn't pass the smell test."
On Nov. 21, he sent a letter (pdf) to Secretary of State Mike Pompeo seeking documents in an effort to determine whether Joe Biden was involved in the firing of former Ukrainian Prosecutor General Viktor Shokin in a bid to end a probe into Burisma when Hunter Biden sat on the board.
Speaking to reporters in South Carolina, Graham said that Joe Biden "is a really decent man, he's had a lot of tragedy in his life, but I have a conscience very clear right now. And I have a duty, if the House is going to shut it down, the Senate is going to pick it up," The Hill reported.
"I'm not saying Joe did anything wrong, but I want to see the transcripts, and if there's nothing there, I'll be the first one to say there's nothing there," he said.
"I believe that Hunter Biden's association on that board doesn't pass the smell test. If a Republican was in the same boat, they would be eaten alive by the media."
Graham was seemingly responding to Biden's recent comments about the senator's push for an investigation.
The former vice president and current Democratic presidential candidate said Graham would "regret" the move "his whole life."
"Lindsey is about to go down in a way that I think he's going to regret his whole life," Biden told CNN on Nov. 22. "I'm just embarrassed by what you're doing, for you. I mean, my Lord."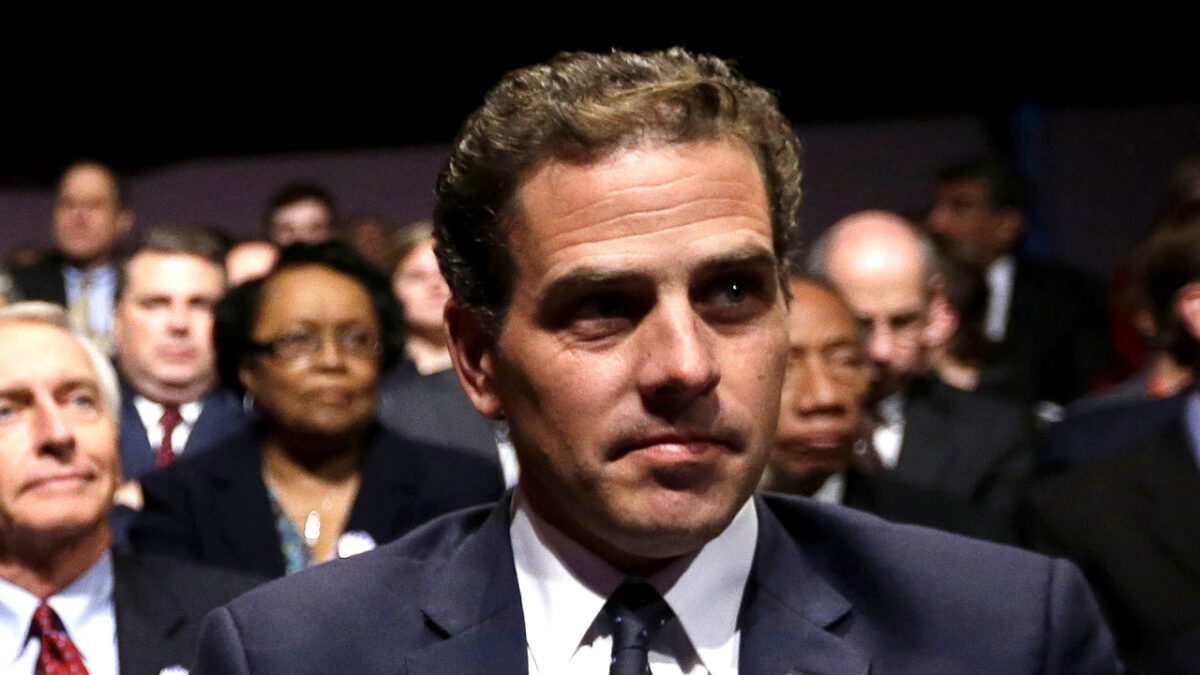 "They have [Graham] under their thumb right now. They know he knows that if he comes out against [President Donald] Trump, he's got a real tough road for reelection, number one."
Graham also requested documents and communications related to Biden's calls with former Ukrainian President Petro Poroshenko in separate incidents in early 2016. He's also seeking documents and communications about meetings between Devon Archer, a business associate of Hunter Biden, and former Secretary of State John Kerry in March 2016.
During a 2018 Council of Foreign Relations meeting, Joe Biden said he successfully forced Poroshenko in 2016 to fire Shokin, Ukraine's top prosecutor, by threatening to withhold $1 billion in U.S. aid to the troubled country. Republicans and Trump have expressed concerns about the matter.
Shokin was in charge of investigating the owner of Burisma Holdings, Mykola Zlochevsky, when Hunter Biden sat on the board of the firm. Hunter Biden has denied the allegations but said it was poor judgment on his part. He stepped down from Burisma's board in April.
"I think that it was poor judgment on my part. I think that it was poor judgment because I don't believe now when I look back on it—I know that there was—did nothing wrong at all," Biden told ABC News in October. "However, was it poor judgment to be in the middle of something that is … a swamp in many ways? Yeah."
In the interview, Biden also said he would step down from his position at a Chinese firm before the end of October.
House Democrats are conducting an impeachment inquiry into whether Trump withheld military aid to Ukraine in exchange for investigations into Burisma, the Bidens, and alleged election interference. Trump, his lawyer Rudy Giuliani, Vice President Mike Pence, Energy Secretary Rick Perry, and Ukrainian officials, including President Volodymyr Zelensky, have denied the allegations.