Lifestyle Brokerage Poised for Growth
September 19, 2014 6:10 am Last Updated: September 17, 2014 2:28 pm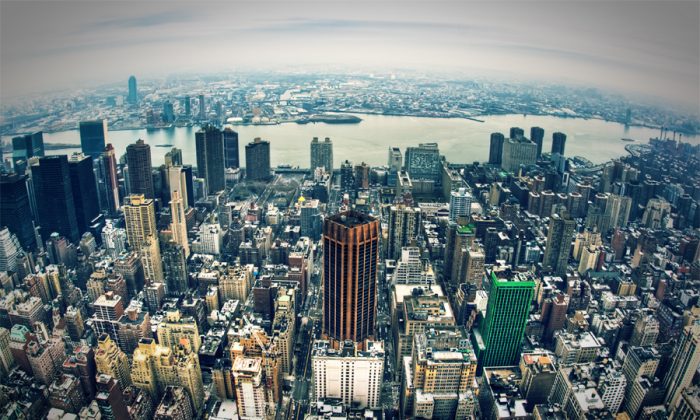 NEW YORK—When buyers walk into Dallien Realty, they get a consultation not dissimilar to one from an interior designer, where the conversation is all about you, your lifestyle, and needs, drilling down to the details of where and when you prefer to bike instead of taking a cab, and where you prefer to get your morning coffee. 
Brokers armed with street-level knowledge are there to give a hand in helping you get into the "It" club of the moment, or get reservations to the hot restaurant that just opened.
"We're very full-service," said Nile Lundgren, president of the start-up lifestyle brokerage Dallien Realty. "And if they want to get into the latest clubs or restaurants, our agents are savvy."
Opened at the very end of 2012, Dallien Realty was started by brothers Greg and Graham Jones, who had the year before launched their development firm and owned several multi-family rentals across Manhattan. 
They then wanted their own brokerage to represent the buildings. 
Dallien isn't a well-funded tech start-up or a brokerage with a thousand-plus agents, Graham Jones said, but he's confident that service and level of care found at Dallien will set the brokerage apart. 
In fact, Lundgren likens the approach to an anti-brokerage. 
Anti-Brokerage
"Let's face it, on the rental side especially, not that many people like brokers," Lundgren said. Most agents will have a two-minute conversation with a prospective renter before shuffling them around, calling them into the office and showing them the same line-up of apartments they show everyone else.
"We have a 20–30-minute conversation, standard," Lundgren said. "That's where you can really understand someone and where they want to live."
Dallien currently has twenty agents—mostly multilingual—and is still expanding, training, and recruiting more. After passing a series of tests in the interview phase, Lundgren puts together a personalized 170-page guidebook for each agent to help them through the intense training process.
In addition to skill development, company meetings consist of discussions on what the hottest restaurants and establishments are in different areas. 
"We're looking to cater to their specific lifestyle needs, and the apartment just happens to come with that," Lundgren said.
Demographic Shift
While Dallien is growing significantly on the sales side, the company started with a strong rental base. 
"The American Dream of the 1960s white picket fence—people our age are not interested in that," said Greg Jones. "You're seeing a demographic shift where the whole idea of living in the suburbs isn't as appealing as it once was."
Several of their recent deals were with new families wanting to live in the urban center of a city, but still with the need for a larger apartment. 
Yet, New York City's notoriously high cost of living is incompatible with most renters. Single, younger renters with budgets around $1,500 for monthly rent have a near impossible time finding inventory near public transportation and the restaurants they like. Hence, shared apartments.
Our buildings house completely legal 2–4 bedroom apartments, Jones explains, and the brokerage can help set up a suitemate situation without the renters having to comb through sketchy ads on Craigslist. 
"They're really affordable luxury apartments," he said. The units all have washers, driers, balconies, wine coolers, modern finishes, and the buildings all have roof decks. 
"I think share-apartments are going to be in New York for a long time because they're affordable," Jones said.