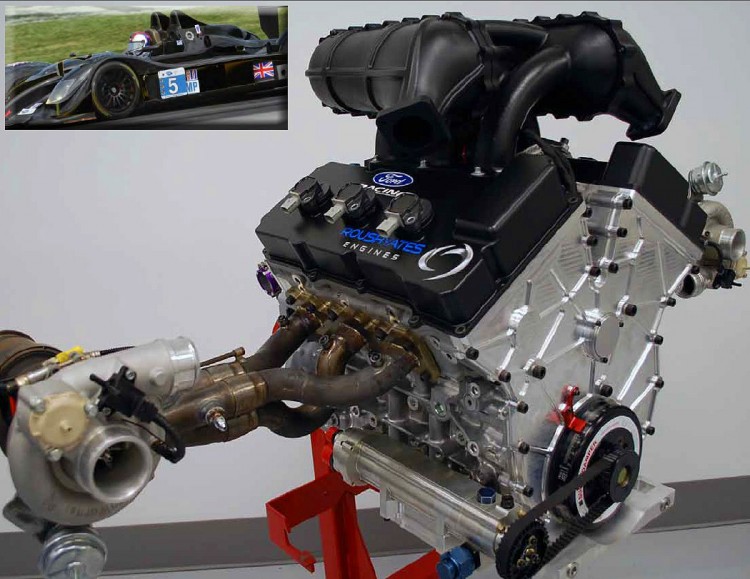 While not yet on the official entry list, Ian Dawson's Project Libra Racing has announced that it will debut its P2 SR-10 Radical powered by a 3.2-liter Roush Yates turbocharged V6 at the Monterey round of the American Le Mans Series at Mazda Raceway Laguna Seca on May 12.
"After four days of testing covering 2,000 miles of trouble-free running following a joint development program with Roush Yates, I am happy to be going racing," Dawson told Speed.com.
The team had originally announced a Sebring debut with a second car to be entered at Laguna Seca, but was delayed. Speed.com reports that Andrew Prendeville and Rusty Mitchell, plus a third as yet unnamed driver, will be behind the wheel for this six-hour event.
Andrew Prendeville told Speed.com, "The Radical has a significantly updated aero package, and although this is the first time this engine will be running in competition it was strong and put out a lot of power at our tests. It's quicker than anything we've had in the car yet."
The American Le Mans Monterey Presented by Patrón starts at 4:15 p.m. EDT (1:15 local time) on May 12. Tickets are available through the Mazda Laguna Seca Raceway website.
The race will be streamed live on ESPN3 stating at 4:15 pm EDT on ESPN 3, and highlights will be broadcast on ESPN2 at 5 p.m. EDT on ESPN2.
Qualifying will be streamed on ESPN3 at 7:40 pm EDT on May 11.