The minority Liberal government will be able to remain in power until 2025 thanks to an agreement reached with the NDP.
Announcing the agreement on March 22, Prime Minister Justin Trudeau said the deal will help "not have Parliament be obstructive."
"When increasing polarization, dysfunction, or obstruction dominate our Parliament, when toxic partisanship prevents us from agreeing on simple truths and facts, when Parliament doesn't work properly, progress stalls on the important and urgent issues Canadians expect solutions to," Trudeau said at a press conference.
This kind of agreement generally involves an opposition party agreeing to support the government on confidence motions and budget or appropriation votes for a certain period of time. The B.C. NDP struck a similar deal with the Greens in that province in 2017.
Trudeau said his government made commitments to increase spending on health care, including establishing a national pharmacare and dental plan, in order to secure the NDP's support.
The dental care plan will be implemented this year. The program will first be rolled out for low income families and will eventually be expanded, he said.

The deal will require meeting of party leaders at least once per quarter, as well as regular meetings of House leaders and whips. Parties will also work together to expedite priority bills through the House of Commons.
Other areas of focus in the deal include extension of affordable housing initiatives, climate change policies including emission reduction targets, and changes in taxes for financial institutions that have made strong profits during the pandemic, among others.
The deal also involves ensuring 10 days of paid sick leave for all federally regulated workers, and investment in indigenous housing. The two parties have also agreed to work with Elections Canada to change the voting process, such as bringing an expanded "Election Day" of three days of voting, allowing people to vote at any polling place within their electoral district, and enhancing the mail−in ballot process.
Trudeau said the deal will not prevent his government from making changes in defence spending, as he could seek support from other parties besides the NDP on that front.
"The NDP has no veto on what we're doing. It expects that the things that we agreed to in this agreement will be in the budget," Trudeau said.
With the war raging in Ukraine and Canada rapidly exhausting the military equipment it can provide Kyiv, the government has been signalling its intent to increase defence spending.
With the Liberals currently holding 159 of the seats in the House of Commons and the NDP 25, the two parties together hold a majority of 184 seats out of the total 338.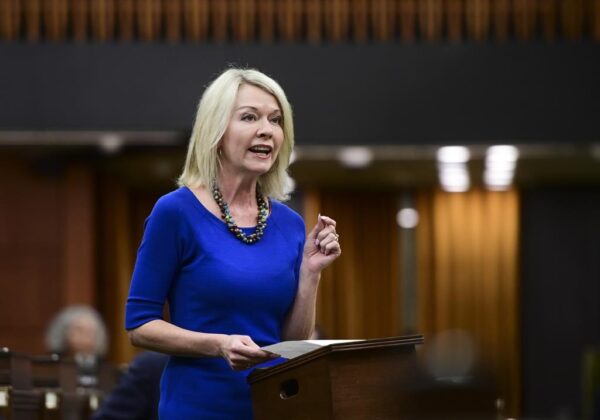 NDP Leader Jagmeet Singh said on Twitter that his party is using "our power to deliver the biggest expansion of health care in a generation–with Dental Care and Pharmacare."
Interim Conservative Party Leader Candice Bergen strongly denounced the agreement, saying it "is nothing more than a callous attempt by Trudeau to hold on to power."
"Canadians did not vote for an NDP government. This is little more than backdoor socialism. Trudeau is truly polarizing politics which is what he likes," Bergen said in a statement.
The Canadian Press contributed to this report.