The Liberals have majority support in all provinces and regions except Alberta in the direction and governance of Canada but are being told the deficit is "growing too much," a new poll says.
The survey, conducted by polling firm Maru/Blue, asked 1,515 randomly selected Canadians from the company's online roster of participants about how the Liberals were doing between Oct. 2 and Oct. 4. The poll's margin of error is ±3.5 percentage points.
When respondents are asked if Canada is heading in the right direction, 54 percent of them say so, with 8 percent of them very agreeable, and 46 percent somewhat agreeable.
In terms of whether the federal government is doing a good job in governing and guiding Canada, 13 percent of them answered "very good job," 45 percent "somewhat good job," 21 percent "somewhat bad job," and 20 percent "very bad job."
The poll also asked respondents if they agree or disagree with the Liberals' decisions in "managing the finances of the country—how the federal government is spending taxpayers' dollars, distributing those monies, and managing the deficit."
An average of 59 percent of the respondents say they believe the Trudeau government is making the right decisions for Canadians, with the highest support coming from the Atlantic Canada region at 70 percent, and least agreeable from Alberta at 42 percent.
Most Canadians (55 percent) think government has the right priorities running the country. All provinces and regions have shown over 50 percent agreeing to this question.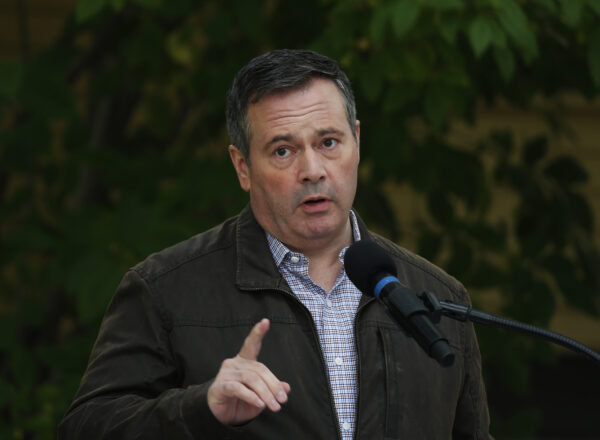 But more than half of the respondents believe the federal government is not prudent in making choices with Alberta leading at 56 percent, followed by Quebec with 52 percent, and Saskatchewan/Manitoba just over 50 percent.
Over 50 percent of the respondents say that the Liberal government is just looking after places and people who vote for them, and not everyone. This view is most common in Alberta with 63 percent, followed by Saskatchewan/Manitoba at 56 percent, and British Columbia at 54 percent. The exceptions are Ontario and Atlantic Canada with less than half of them agreeing to this statement.
Two thirds, 67 percent, of respondents think the federal government should start focusing on reducing spending as the deficit is growing too much for Canada. Leading the pack is Quebec with a high 78 percent. Saskatchewan/Manitoba followed second at 72 percent while the rest of the provinces and regions have sentiment over 60 percent.
But 57 percent of respondents said it's not the time for the Trudeau government to restrain spending, despite the growing deficit and the debt incurred. The most prominent voice comes from British Columbia at 64 percent, seconded by Ontario, Quebec, and Atlantic Canada equally at 58 percent. Alberta comes third at 50 percent, and Saskatchewan/Manitoba at 47 percent.
Generally, all provinces and regions agree (62 percent) that austerity measures shrink the economy further, costing job opportunities and would be "out of step with global reality."
One in three respondents, 33 percent, said they would be destitute without financial support from the federal government.
But 51 percent of the respondents disagree that the Liberal government is fair and equitable with how it spends and distributes money. The sentiment is highest in Alberta with over 60 percent, a contrast of Atlantic Canada with the lowest at 42 percent.
Nearly 60 percent of respondents agree that the Trudeau government supports their provinces with its transfers and spending, with Ontario and Atlantic Canada equally at 67 percent, and Quebec at 62 percent. British Columbia's percentage is at 54, while Alberta has the lowest at 30 percent, followed by Saskatchewan/Manitoba at 48 percent.