Liam Neeson has said he is ashamed to admit he had violent thoughts about killing a black person after learning that someone close to him had been raped.
In an interview published Feb. 4, Neeson said that after being told the attacker was black, he "went up and down areas with a cosh (stick or truncheon)" hoping a black person "would come out of a pub and have a go at me about something, you know? So that I could kill him."
"It took me a week, maybe a week and a half, to go through that," Neeson said.
Some social media users expressed shock at his admission, accusing Neeson of racism.
I definitely understand the anger one might feel learning that a loved one was hurt in such a disgusting way. But I would think that you would want THAT INDIVIDUAL to pay the price. Not just ANYONE of the same ethnicity. That's just an excuse for your racism. #LiamNeeson

— AstroPhyz (@PhyzAstro) February 4, 2019
Other social media users understood his story as a moment in his life where he saw the wisdom of abstaining from vengeance.
@Clemence_Mcl In the article #LiamNeeson says he realized "revenge" (murdering any innocent black man in place of the rapist) would only cause more "revenge". PLEASE write an article discussing how THIS QUALIFIES A HATE CRIME and not "revenge". How is no one focusing on this?! https://t.co/M9YtNCaRn5

— Kelsi Taylor (@space_kels) February 4, 2019
#LiamNeeson had a moral crisis after a close friend of his was raped. He confronted his own prejudice head-on, no one was hurt, and he came out a better man, realizing his behavior wasn't just. It takes integrity and courage to admit to such a controversial personal quandary.

— Luke (@MagnusElijah) February 4, 2019
The Northern Ireland-born actor recounted the story in an interview with The Independent while promoting his new thriller "Cold Pursuit," about a father who seeks violent revenge for his son's death.
He said the incident happened some time ago.
Neeson, 66, called his reaction "horrible," saying it taught him a lesson about the "primal need" for revenge.
Neeson, who grew up in Northern Ireland during the decades of violence known as the Troubles, said: "I understand that need for revenge, but it just leads to more revenge, to more killing and more killing, and Northern Ireland's proof of that."
Neeson's publicist didn't immediately respond to a request for comment.
Sacha Baron Cohen Notified FBI of Possible Pedophile Ring While Filming TV Series
Controversial comedian and actor Sacha Baron Cohen has revealed that he stumbled upon a possible pedophile ring in Las Vegas while filming his television series "Who is America?"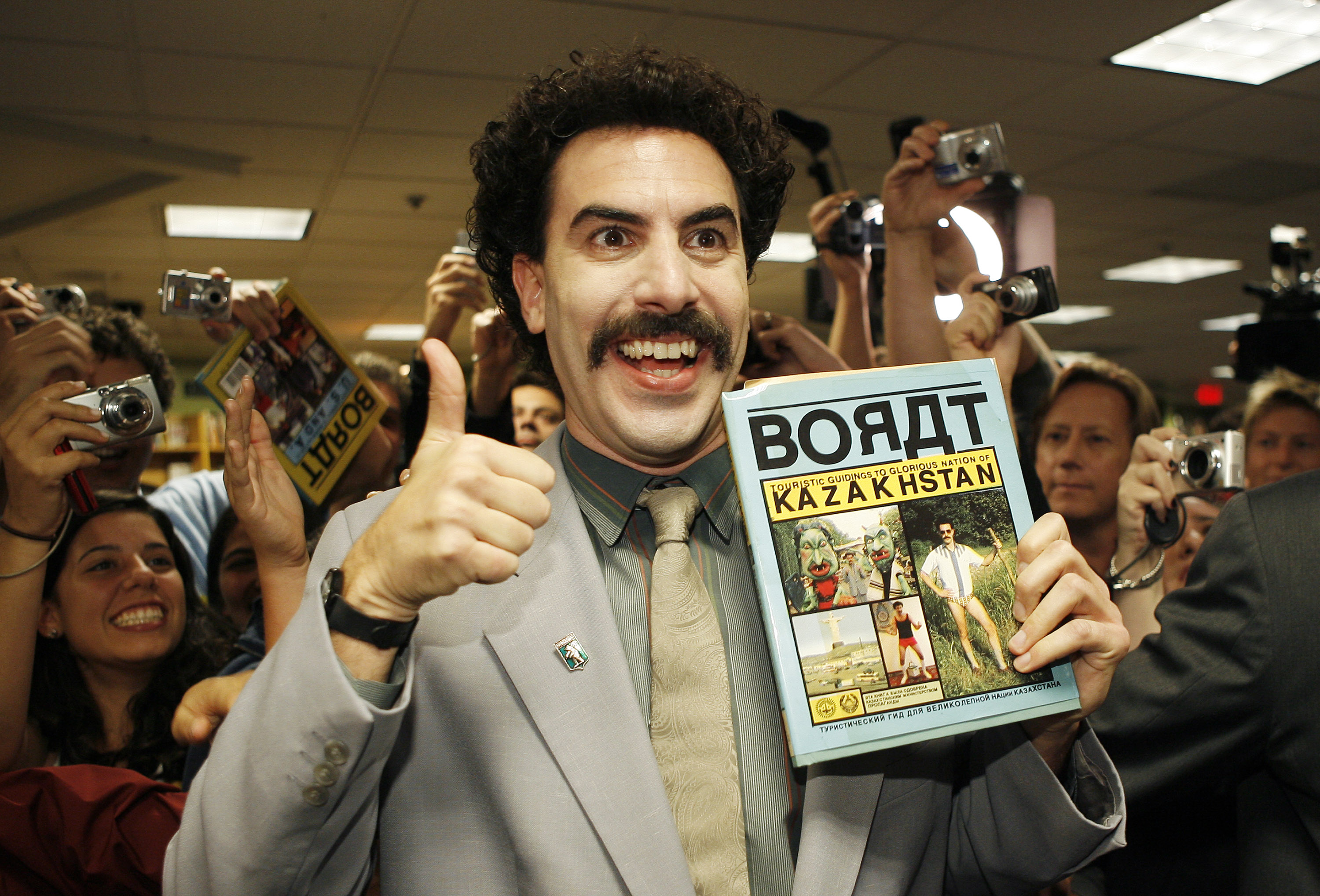 In an interview with Deadline published on Dec. 19, Baron Cohen stated that a deleted scene included evidence that a hotel concierge had contact with someone who could supply underage children to guests.
The actor was playing a fake character named Gio who was interviewing the concierge around the same time that a large number of accusations against producer Harvey Weinstein had been made public.
"We wanted to investigate how does someone like Harvey Weinstein get away with doing what … get away with criminality, essentially. And the network that surrounds him," said Baron Cohen to Deadline.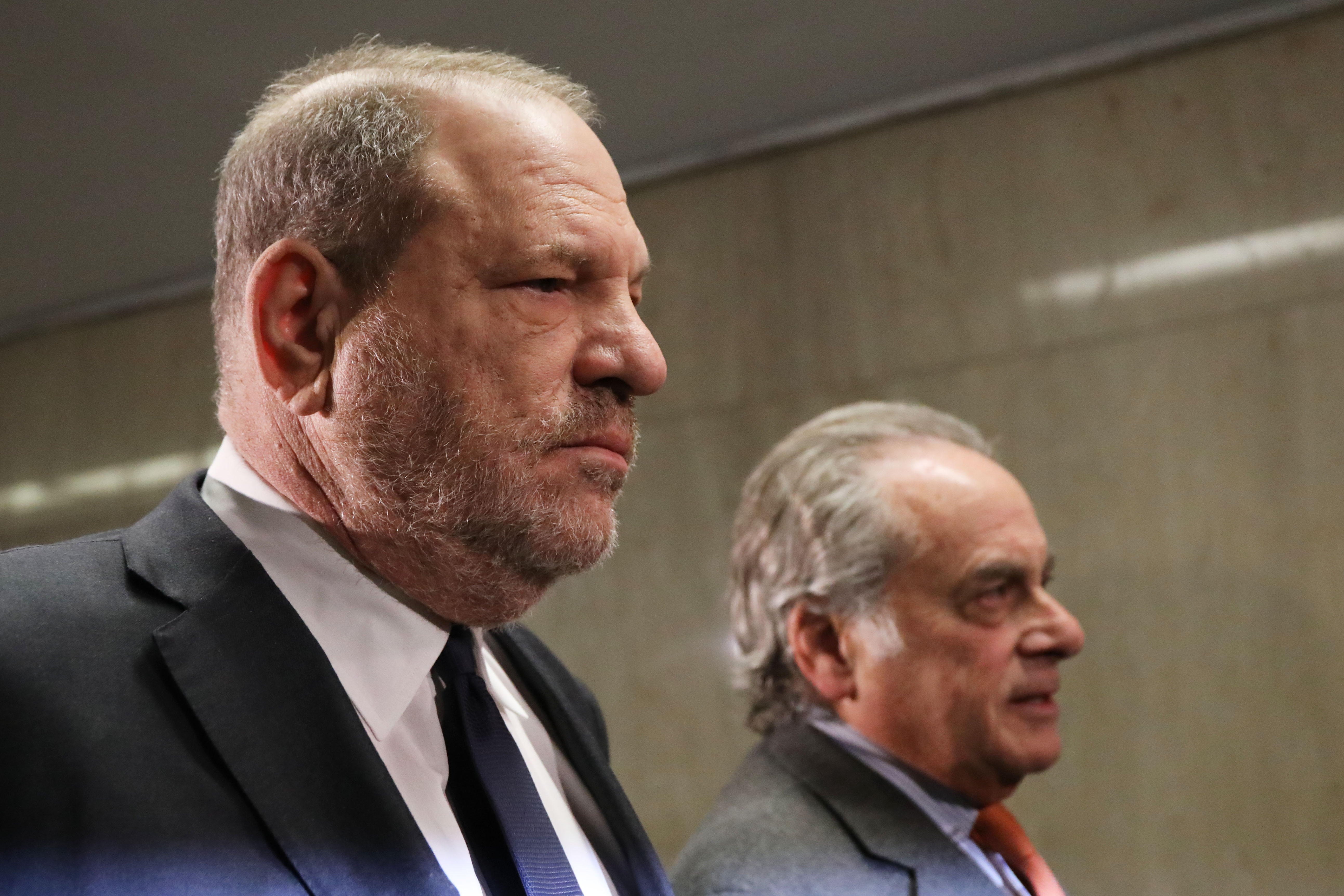 During the interview, Gio told the concierge that he had molested an 8-year-old boy, and Baron Cohen expected the concierge to immediately leave the room. But to his surprise, he did not. The comedian then asked the concierge to help him "get rid of the problem," and the man began to give Gio some advice.
"We even at one point talk about murdering the boy, and the concierge is just saying, 'well, listen, I'm really sorry. In this country, we can't just drown the boy. This is America we don't do that.' And then, in the end, he puts me in touch with a lawyer who can silence the boy," said Baron Cohen.
Then Gio asked, "Can you get me a date for tonight?"
Cohen then said, "[The hotel concierge] says, 'what do you mean, a date?' I go, you know, like a young man. He says, 'well, what kind of age?' I say, lower than Bar Mitzvah but older than eight. And he says, 'yeah, I can put you in touch with somebody who can get you some boys like that.'"
Baron Cohen said it was "fascinating" from a journalistic standpoint, but the scene was "so extreme and so dark that it was too unsettling for the audience."
"We immediately turned over the footage to the FBI because we thought, perhaps there's a pedophile ring in Las Vegas that's operating for these very wealthy men," he said. "And this concierge had said that he'd worked for politicians and various billionaires."
However, Baron Cohen said, "In the end, the FBI decided not to pursue it."
'Who is America?' Faces Legal Troubles
Cohen was sued earlier this year by Alabama Judge Roy Moore related to another interview on his "Who is America?" television show.
Moore was told he would be receiving an award for supporting Israel, instead, he was subjected to a fictional device that Cohen said was invented by the Israeli Army to detect pedophiles. Moore walked out of the interview and his lawyers later sent a letter to Showtime demanding that the footage not be released.
The judge filed a complaint against Baron Cohen, Showtime, and CBS on Sept. 5 alleging defamation and intentional infliction of emotional distress and fraud, according to court documents. The judge is seeking $95 million in damages.
Epoch Times Reporters Sarah Le and Alan Cheung contributed to this article