In the event you were not aware, Lexus is the luxury vehicle division of Japanese car maker Toyota. Today, the Lexus marque is marketed in over 90 countries worldwide and has become Japan's largest-selling manufacturer of premium cars. Further, Lexus is headquartered in Nagoya, Japan.
After much tinkering and tweaking from within the ranks of Toyota, the resulting first Lexus car, the Lexus LS 400, had a design that shared zero major elements with previous Toyota vehicles. Equipped with a new 4.0 L V8 gasoline engine and rear-wheel drive, this auspicious sedan debuted in January 1989 at the North American International Auto Show (NAIAS) in Detroit.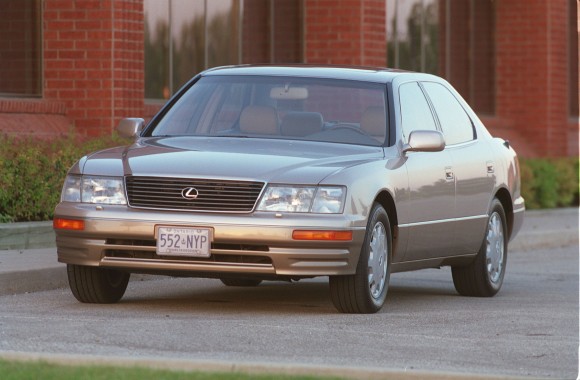 From there, the Lexus badge has grown by leaps and bounds: of the three Japanese premium automotive manufacturers (Acura, Infiniti, and Lexus), it is, sales-wise the most successful in the United States—more than 138,000 units and in Canada over 22,000 units were sold in calendar year 2016.
Epoch Times recently caught up with Jennifer Barron, director at Lexus Canada at the Canadian International Auto Show (CIAS) and spoke with her about her life and work in her relatively new position—she was promoted from national manager of Service Retention in December 2015. Ms Barron has been with Lexus since it started up in Canada in 1990.
Epoch Times: This particular auto show, the 44th CIAS, will be your second as director for the highly acclaimed Japanese manufacturer of premium, luxury vehicles, Lexus: how does it feel?
Jennifer Barron: You're right, this is my second time up and yes, I am a little nervous, but those nerves soon pass when I start to talk about Lexus and its lineup of sedans and crossovers—and of course, our people, including all those working within our strong dealer network across this country.
Epoch Times: Given the success in Canada, is there any one thing that you believe Lexus could hang its hat on—what do you consider the Lexus unique selling proposition to be?
Ms Barron: So the obvious response would be to talk extensively about our vehicles— the design, the engineering and the technology and of course, the value added. But I'd like to step back for a moment and perhaps go out a little on a limb and mention one of the things that immediately comes to mind when we talk about celebrating the Lexus success story: the Lexus Guest Experience! That is an aspect of our business we can proudly lay claim and note that we do not take it in itself for granted. We continue to refine "it" so we never become complacent or take our customers for granted. It's all about brand loyalty and advocacy; two factors which can help propel our brand forward. This whole experience is something we continually work on with all our associates and those working within our dealer network. We strive to be better, to do better and provide our customers with the best possible experience—without exception.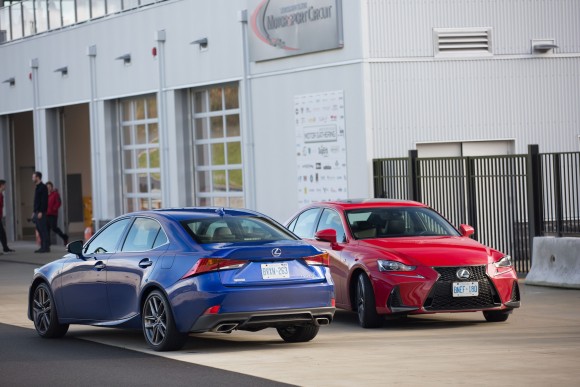 So that's what it has become: here is how this all started and what it means. We have all worked hard to make it a part of the Lexus culture, our DNA. This experience starts at the top, within our corporate environment and is executed in an unobtrusive manner throughout this organization—at every level. It's all about evolving the overall guest (customer) experience. Naturally, it's all about establishing and maintaining relationships inside and outside of our dealerships. We strive to enhance the customer experience for all guests and build strong ties within their communities. Lexus ensures customers are given individualized, personal treatment, and made to feel like guests—in the same way you might want someone to feel whom you have welcomed into your home. At the end of the day, our guests should enjoy their experience at the dealership. Whether coming in for an oil change or to start the process in buying a new car, it need not be a harrowing experience. When they drive out of the dealer, regardless of their reason for being there, they should look forward to returning. That takes time. It's often the little things, small details that can make or break an experience. We aim to turn any visit to a Lexus destination as a positive experience, especially for women and millennials.
It's Not Just About the Vehicle Lineup
Epoch Times: Interesting… but what about the cars, the SUVs? What is it about them?
Ms Barron: (Smiling broadly) Yes, you are quite correct, but every decision starts with people. And our current vehicle lineup talks directly to that. The physical and practical aspects of the design of our sedans and crossovers have a certain feel, a specific appeal to them. There is an expectation from our customers played out through our teams of designers and engineers all of whom work very hard to complement the total Lexus experience. These days, there is more "emotion" built into the actual design. The quality, durability, and reliability has been there since the beginning. And now we have a brand that has appeal to a different, wider audience, a younger buyer, and even more women purchasers. But this is all being achieved without alienating our core brand adopters. We seem to have a broader appeal. It's about flowing lines, specific materials and how they feel—carbon fibre, for example, lighter and stronger steel, all part of the "skin" that is wrapped around some of the best designed and ergonomically presented technology available in today's busy marketplace.
Epoch Times: Lexus was, as a brand, developed specifically for the North American market. Can you quantify the importance of North America, generally and Canada, specifically, to Lexus?
Ms Barron: As a whole, North America is absolutely one of the "driving" markets around the world in terms of what's going to happen with the product globally. Remember, this continent is the largest market worldwide for Lexus and we do not underestimate its importance. With the luxury market continuing to grow, Canada is positioned at number five out of 92 markets where Lexus is currently doing business. That's significant.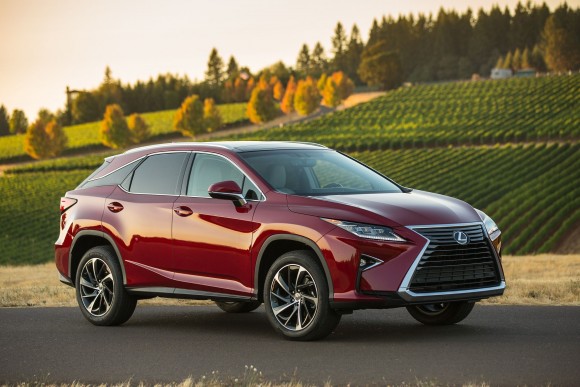 What is the Relevance of Canada to Lexus?
Epoch Times: As a luxury brand, Lexus was one of the first to actually build vehicles in Canada. How important was, is that to Lexus? What might we see coming from TMMC in the future?
Ms Barron: There was and is a strong desire by Lexus to build in a country where they not only wrote business but achieved sales volume. Now TMMC in Cambridge is an award-winning (J.D. Power) manufacturing plant, producing some of the best-selling vehicles within the Lexus lineup for the North American marketplace—the popular RX line.
Epoch Times: The RX line is recognized as Canada's number one luxury SUV by volume—at just over 8,100 units sold in 2016. This includes the RX450 hybrid, which started rolling off the assembly line in 2014. This, too was a feather in the cap for TMMC, since this was the very first Lexus with the hybrid badge to be produced outside of Japan. This, as far as the parent company is concerned, must be the affirmation across the globe of Canada's importance to Lexus.
Ms Barron: Yes, of course. We know that the decision was not made lightly and here we can be very proud of the quality of work we continue to achieve down the 401. We continue to make an ongoing contribution to the Lexus enterprise and as Canadians, we should be proud. Not only was this contract a testament to the quality of product coming from the plant, it demonstrated a clear commitment on behalf of Lexus to this market for the future.
Epoch Times: Lexus does hold a record for the largest number of hybrid vehicles by a luxury marque—six different models. Further, in the United Kingdom, 95 percent of Lexus sold are hybrids! Might this ultimately be extrapolated to here, within Canada?
Ms Barron: While that would be interesting, the immediate response would be likely, no. You see in Europe, people are looking for "relief" from internal combustion engines and diesels: that's where hybrid technology enters the picture in a big way. There are not the same constraints, regulations that might cause a reversal within Canada in the immediate future.
Define "Affordable Luxury"
Epoch Times: Why is the premise of "affordable luxury" for a premium brand like Lexus so important?
Ms Barron: Today, just about every luxury OEM is producing a vehicle, sometimes more, that has broader market appeal to the lower tier of the luxury spectrum. It's a way of enticing guests to our brand a little sooner when the price point is more appealing. It's a way of reaching a new luxury guest. It's important to note that this is not done as a compromise of doing anything to deviate from a strong brand integrity. It is, in some ways, providing a gateway to the future. Lexus is in the luxury market looking to reach luxury consumers. At the risk of sounding… well, let's just say that today, being able to purchase or lease a luxury product is a little easier than say 20 years ago. Having a better car can, if you like, tell people you have arrived. Or then again, perhaps you just like the Lexus brand!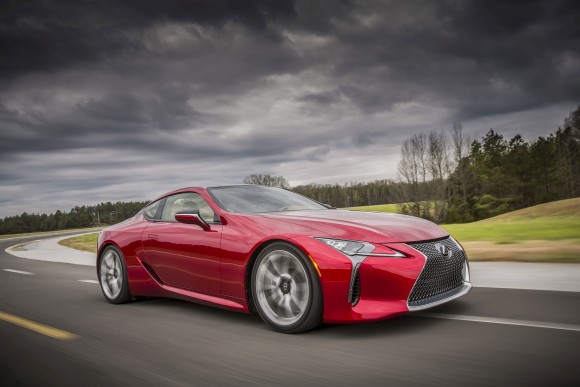 Epoch Times: Given that more than 70 percent of new vehicle sales in this country are achieved by crossovers and light trucks, how does Lexus, as a manufacturer of quality cars, sedans, cope? Seems as if consumers want to sit a little higher, have a little extra room—even have greater "utility" available. Your thoughts?
Ms Barron: Lexus still sees a very strong sedan and a two-door performance vehicle market. Especially around the IS "family": we continue to educate our dealers and they in turn their customers of the advantages—and the differences. It's always about choice(s). Lexus can address almost every market, every demographic. For sheer exhilaration? Consider the RCF—V8 power and acceleration and torque at its finest! Or even the LC500—471 horsepower from a 5.0 L V8! Seriously, the market ebbs and flows. Suffice to say, at Lexus we love cars. Automobiles of every shape and size.
David Taylor is an independent automotive lifestyle writer, producer, and editor based in Barrie, Ontario who is fascinated by innovation and technology which enhance the overall driving experience. He's also a member of the Automobile Journalists Association of Canada (AJAC) and is a Director of that organization's Canadian Car of the Year Award. Follow him on Twitter @Omemeeozzie or on Instagram @hugoscaroftheweek.