Lewis Hamilton reached a new milestone in his Formula One career on Sunday after claiming his 100th victory in the Russian Grand Prix—becoming the first driver in the motorsport competition to reach that goal.
"Today we won our 100th race! Words can't describe how it feels to make history with this team of hardworking, driven, and passionate human beings," Hamilton wrote in a statement.
"They encourage me to push past the limits and today's win is a result of our incredible teamwork," he added. "We must keep fighting, keep rising. We've got a championship to win."
It was Hamilton's fifth win of the season and his first since the British Grand Prix in July.
HISTORY!!! ????@LewisHamilton becomes the first F1 driver ever to reach 100 wins ????????????#RussianGP #F1 pic.twitter.com/AK5cCAaxpe

— Formula 1 (@F1) September 26, 2021
"It's taken a long time to get to 100 and at times, I wasn't sure it would come," the 36-year-old British driver said.
Hamilton used his overtaking skills, strategic thinking, and driving skills in the rain to fight back from seventh place on the first lap to a landmark victory to retake the championship lead from Max Verstappen.
The seven-time world champion was chasing Lando Norris for the lead when the rain started late in the race. Hamilton heeded his team's advice to stop for intermediate tires—though he was reluctant to break off chasing Norris—but Norris stayed out on slick tires and paid the price when he slid off the track and let Hamilton through.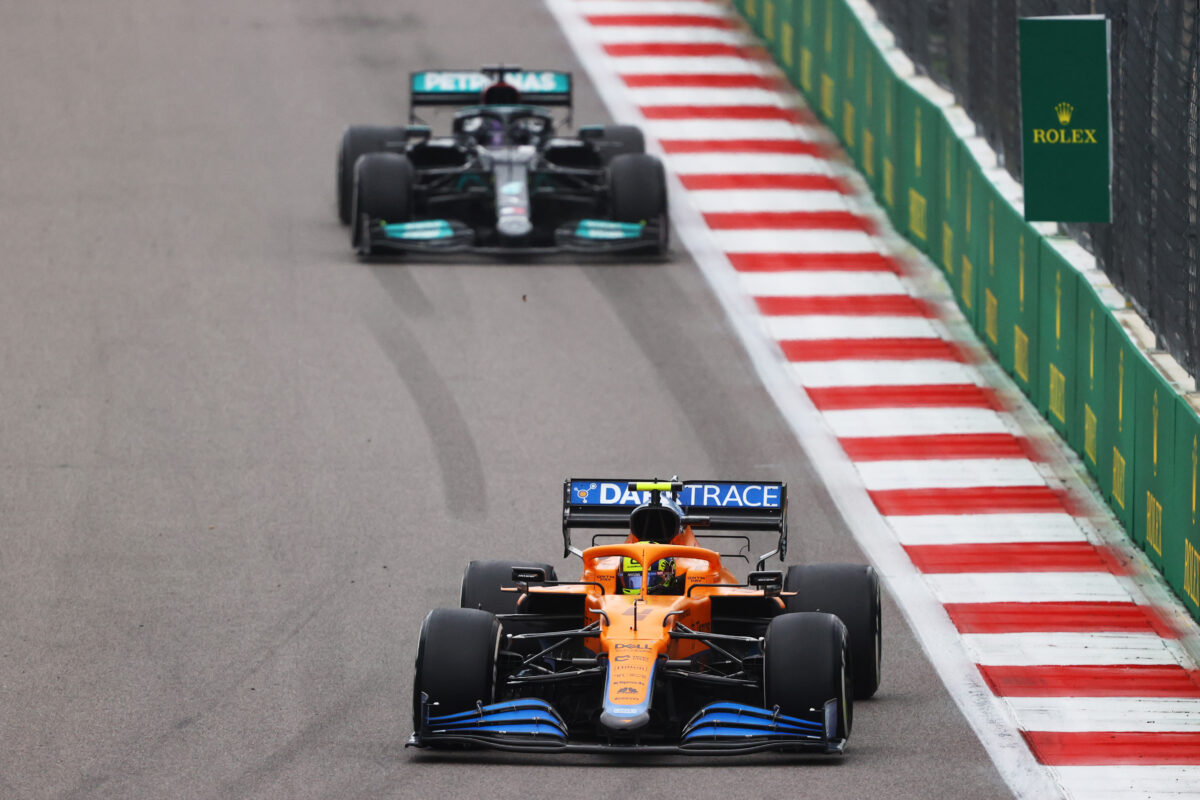 Hamilton has now won the Russian Grand Prix on five of eight occasions, and his victory on Sunday continues a clean sweep of victories in Russia for Mercedes.
Ferrari great Michael Schumacher is the second record-holder with 91 wins.
Hamilton exceeded Schumacher's record last year and became Formula One's record all-time race winner following his 92nd career victory at the Portuguese Grand Prix in October 2020.
The Associated Press contributed to this report.
From NTD News