A 31-year-old American has the perfect arsenal to become a celebrity in China: native-level Mandarin skills, credentials from a Confucius Institute language center and the prestigious Central Academy of Drama in Beijing, and an extroverted, fun personality.
That is, if only he could commit to the Chinese Communist Party (CCP) and be one of the "yang wumao," or "foreign 50-cent army," a term Chinese use to describe Westerners who do the CCP's bidding in the media and online.
The 50-cent army is the CCP's notorious network of online trolls who steer discussion in favor of Beijing's propaganda points. The name is derived from the half a Chinese yuan they're reportedly paid for each online post.
But being a foreigner doing this work is much more lucrative.
"I tried to be like a 'yang wumao,'" Alex Farley, who goes by the stage name Lele Farley, told The Epoch Times. "I tried to be a sellout. I was just really bad at it."
He now thinks of himself as the "facilitator" to bridge between Americans and the Chinese people because of his unique background and his understanding of China.
"If you want to sum up my entire political stance when it comes to China in three words, it's 'Let them speak,'" he said, referring to the Chinese people.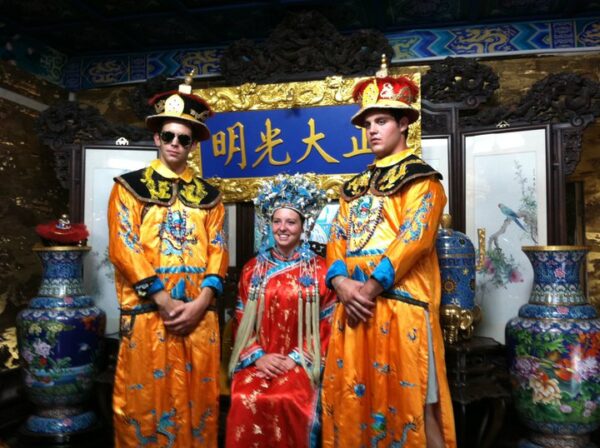 Stifled Entertainment Industry
Farley's first trip to China was in the summer of 2007 as a part of a student exchange program. He was 16. Two years later, he got an internship in Shanghai. He saw construction projects everywhere in the city and considered China the land of opportunity.
After graduating from Emory University in Atlanta with a double major in economics and Chinese studies, he went to the Confucius Institute at eastern China's Nanjing University to learn Chinese in 2014. A year later, he went to the Central Academy of Drama in Beijing to study performing, broadcasting, and hosting.
The first experience that gave him pause about his time in China came in 2016 when he was a student at the Central Academy of Drama in Beijing. It involved the usage of the term "fu er dai," or "second-generation rich," referring to offspring of CCP elite or other wealthy families.
Farley was working on a talk show at the time. While filming, he was comparing studying as a foreign student in China versus in the United States, and used the word "fu er dai."
"Stop!" The producer immediately paused the filming and ran up to him, "Lele, you cannot say 'fu er dai.'"
"What? Why not?" asked Farley.
A "fu er dai" just did a hit-and-run in a luxury car and got away from it, the producer said. The incident got nationwide attention; many Chinese were angry about it. Therefore, the phrase was lousy publicity and might bring trouble to the program.
That got Farley thinking.
"As a younger man, I was okay with using whataboutism to excuse the atrocities committed by the [Chinese] government," he said. "I just went, 'Well, America does this, too.' Then I wouldn't think any deeper about it.
"But once I started to be in the entertainment industry and see how much the government stifled entertainment, I really started to think, 'OK, this is kind of bull[expletive].'"
That's when Farley knew he couldn't last long in the CCP propaganda game. He told himself to endure it for a few years to become famous. Then he could return to the United States to host his own "honesty radio show" or "honesty podcast."
He dropped out of the Central Academy of Drama and took a job at a local Chinese TV station in Los Angeles in the summer of 2017. From the fall of 2017 to the summer of 2018, he hosted a show in Los Angeles, interviewing Hollywood artists for iQIYI, one of the largest Chinese online video platforms.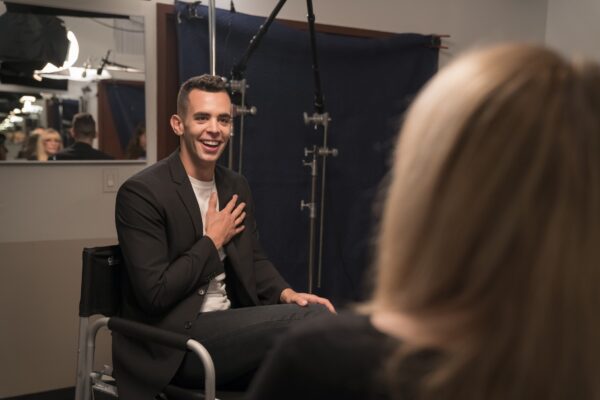 Returning to China
During the program, he realized his Chinese needed to reach another level. So he applied for the Shanghai Theatre Academy's master's program in intercultural communications. He got in and went back to Shanghai in the fall of 2018.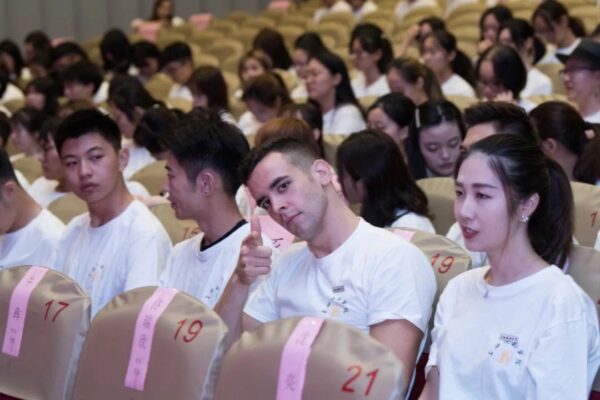 However, in Farley's eyes, China had changed even more in the wrong direction.
When he was in the central Chinese city of Wuhan hosting an event, he saw a program on cable TV in the hotel room. The hostess read CCP leader Xi Jinping's letter to his father when he had to miss his father's birthday party in 2001 due to a business trip. All the students in the audience looked like, "Oh my God. It's the greatest thing ever," Farley recalled.
"That, with him [Xi] also throwing away Hong Kong law by going after those book salesmen," said Farley, "I was like, 'This is bad. This is really, really bad.'"
During his previous stay in China in 2015, five book salesmen associated with Hong Kong's Causeway Bay Bookstore—a shop known for selling books banned in the Mainland about the lives of CCP officials—disappeared. In 2016, they were confirmed to be detained in mainland China.
This time, China gave Farley more than a pause; he started seeing "commonalities from the Cultural Revolution and what was happening in China."
During his Chinese studies at Emory University, he took a course on the Cultural Revolution, a period of intense social upheaval at the hands of the CCP from 1966 to 1976. His final project was to act in a Cultural Revolution play.
One characteristic of plays during that period was the actors' eyebrows, Farley noted. "Their eyebrows are really tensed. Looking at the eyebrows, it looks like they are angry. But then they are smiling at the same time.
"They are pretending to be self-righteous. It's all a show."
In the TV program he watched in the hotel room in Wuhan, Farley saw the same thing in the hostess and the kids in the audience. Everyone acted as if someone required them to "stand up straight, tuck your back in, put those eyebrows up, and smile bigger," he said.
"The only reason everybody's doing it is that they are doing it for the person above them to not get in trouble. It's systematic.
"It's messed up. It's really messed up," he said, "because when you compare that to a genuine Chinese person's reaction, to a genuine Chinese person's laughter or anger, it's very different.
"And it steals the human honesty element out of Chinese people, which is one that I'm very familiar with."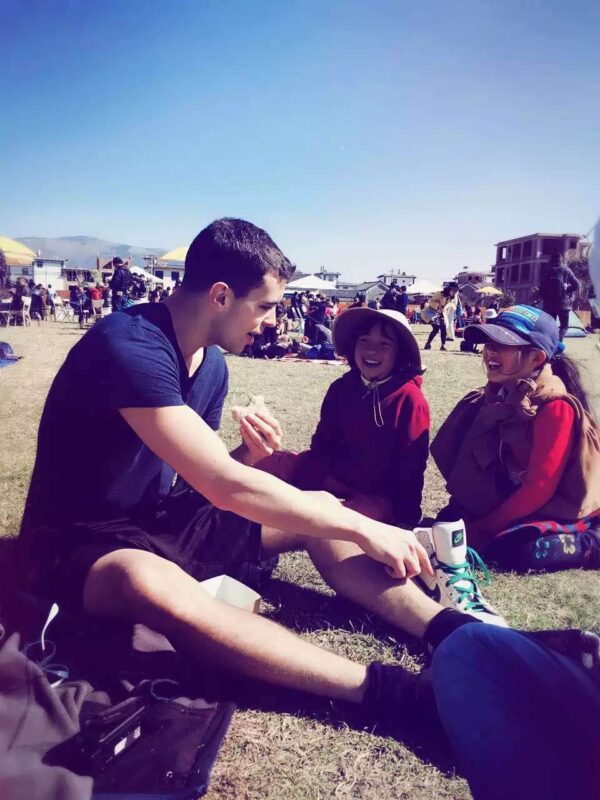 Then, the final straw happened.
In December 2018, shortly after Canada arrested Huawei Chief Financial Officer Meng Wanzhou at the request of U.S. prosecutors, two Canadians were detained in China on spying charges. The businessmen were released in September 2021 right after the U.S. Department of Justice settled its charges with Meng, allowing her to return to China. Farley remembered watching the news on TV in 2018. He said to himself, "That's it. I'm out."
"It was a very logical decision of, 'I'm investing my time into this country, which is going down the drain. And if I continue to do this, I will go down with it.' And then I'm better off to just cut loose now," he said.
Back in America and Overcoming Fear
He returned to the United States before Christmas 2018, after one semester with the Shanghai Theatre Academy. He had sold everything before leaving for China, since he had planned to stay for at least three years. Therefore, when he returned, he had nothing. So he went to his parent's house in Vermont.
One sunny but freezing day in January 2019, he was listening to a Chinese band, and the song was very good. He had a revelation that this was what he wanted to do: bilingual rap and comedy.
"I want to rap about the fact that the friends I have, the people that I know, and that I have run into throughout my very long time studying Chinese are so much more similar to my American friends than they are different," he said in his YouTube video "How I Got Banned in China."
"It's the powers above, the so-called leaders above, telling us to attack each other. When in reality, we all want the same thing. We all want a better world, a better environment, and a better life."
At that time, he was still careful with his word choices so as not to offend the CCP. To him, the costs were too great: Speaking out against the Party would result in him not being able to return to China, which would mean giving up an important part of his life. Some of his closest friends lived in China, and he lived most of his 20s there.
He moved back to Los Angeles in February 2019 and made a living there doing stand-up comedies and hosting bilingual events. He had improved his hosting skills and made good money there. At the end of 2019 and the beginning of 2020, he lined up about 10 Chinese New Year gala hosting jobs.
Then COVID-19 hit. As a result, all his Chinese New Year gala events were canceled, along with his income stream, which would support him most of the year. He saw many Americans confused about what happened in China. Many people didn't know that the CCP should be the responsible party for the pandemic, given its coverup of the initial outbreak in Wuhan.
"I just thought that the world needs someone like me to come out and be like, 'This is what's happening. This is who the Chinese government is,'" Farley said. He would know; he had worked at People's Daily, the CCP's official mouthpiece, for a year and a half and hosted many events for the Chinese regime agencies in China and Los Angeles.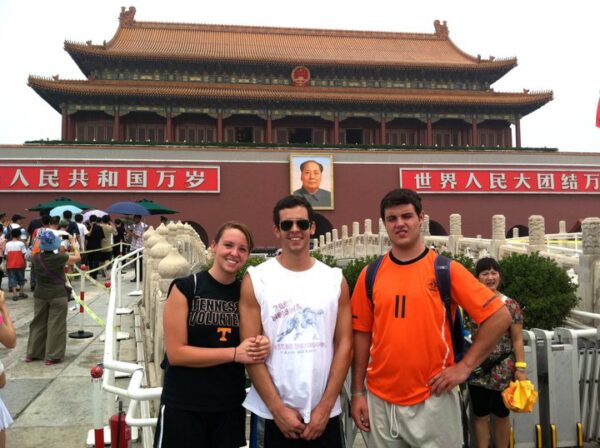 "I've always had a deep understanding of the Chinese government, and I've always wanted to speak out about it," he said in his YouTube video. "I was just scared to. I didn't want to lose China."
Finally, through his family and friends' encouragement and watching Dave Chappelle, Farley decided to do what he had always wanted: political satire. He thought that as an artist, he had the responsibility to rise up to help people process what was happening because it was so crazy.
As soon as he decided to speak out, "the creativity surged through my brain like electrical circuits." He wrote a song soon after. He thought the song's release would get him banned in China. However, the ban came sooner than that.
In one of his "Cold War 2020" videos on June 4, 2020, he wore a Winnie the Pooh onesie and impersonated the CCP leader in "Xi Jinping Finds Hope in America's Turmoil." Xi is nicknamed "Winnie the Pooh" among Chinese netizens for his apparent likeness to the cartoon bear. Within a matter of hours, Farley was banned in China.
Today, one can't find his account on Chinese social media platforms. Only one video of his father and uncles commenting on Chinese rock music remains.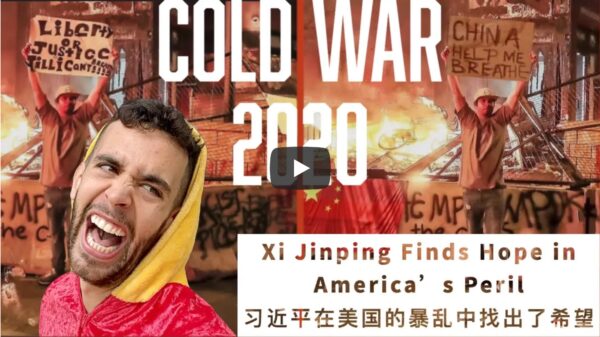 CCP's 'Holy Trinity'
In Farley's view, the CCP instills its "holy trinity" into Chinese people's minds like a "religious doctrine": the CCP, the Chinese people, and the country of China. To the Party, they are the one and the same.
Yet, Farley chose the Chinese people over the CCP. During then-Secretary of State Mike Pompeo's China policy speech at the Richard Nixon Presidential Library in July 2020, Farley spoke with Chinese American attendees outside the venue.
"For the first time in my life, I could freely engage with Chinese people in an unrestricted, unfiltered discussion. It was awesome, an incredible time."
"Chinese people do have a thirst for debate and discussion," Farley said. "I hate when Chinese people tell me, 'We are not interested in politics.' It's like, 'You don't even know that.' If you give them the option to be interested in it, I guarantee they will be interested."
Since he was banned in China, Farley hasn't been able to host events for Chinese regime agencies. And the occasional China-related business opportunity also disappeared after recruiters reviewed his YouTube videos.
This type of loss was expected.
However, he thinks the world is not too far away from seeing large companies running advertising campaigns touting the fact that they don't bow down to China. To him, the hurdle is that these companies don't want to be perceived as racists or against the Chinese people. Yet once they know that the CCP isn't the same as Chinese people and that Chinese people are victims of the CCP, these companies will speak out.
Farley makes enough from his bilingual YouTube channel now to cover his monthly expenses, and he just got there two months ago. He's opening a new English YouTube channel "Farley's Far East" in early July to expand his English-speaking audience base.
He describes himself as a "struggling artist." However, "I have not regretted it. I would tell you if I regretted it, but—not for a moment."
For Farley, it's not about going after a big noble cause. "I just get a kick out of honesty," he said. "I think great comedians through history feel that when you make a joke and someone laughs, there's a moment there and a connection.
"An honest and absolutely visceral reaction, I crave that."