It's a simple answer to a complicated question, but it works for Zion Clark.
Born with no legs, how would Clark live, let alone thrive, when the odds were seemingly so stacked against him?
Clark has the answer tattooed on his back, stretching from one shoulder blade to the other—"No Excuses."
"Got it in high school, it was influenced by my wrestling coach (Gil Donahue) and it's a mentality I live by," Clark said. "We all go through things in life, we all have a story to share, but we can't live by our excuses. You have to go out there and make the most of what you can, and I think I am an example of that."
Clark, who lives in the Little Italy section of San Diego, is 24 now and is a success by any measure. He's an author, a world record holder, a motivational speaker, the subject of a Netflix documentary, and maybe, just maybe, an Olympian a few years from now. Getting there, however, took a focus and a mindset that can only be defined as extraordinary.
Clark was born with caudal regression syndrome, a disorder that impairs the development of the lower half of the body. The bones of the lower spine can be misshapen or missing, and the corresponding sections of the spinal cord can be irregular or missing.
The condition is likely caused by the interaction of multiple genetic and environmental factors, though scientists have been unable to pinpoint specifics as to the cause. Clark had several surgeries as a young boy in an effort to straighten his spine.
For Clark, the physical limitations were only a part of the struggles he would endure. His birth mother was unable to care for him and he was placed into the foster care system in his home state of Ohio, where he was moved around to several different foster families, often enduring physical and mental abuse.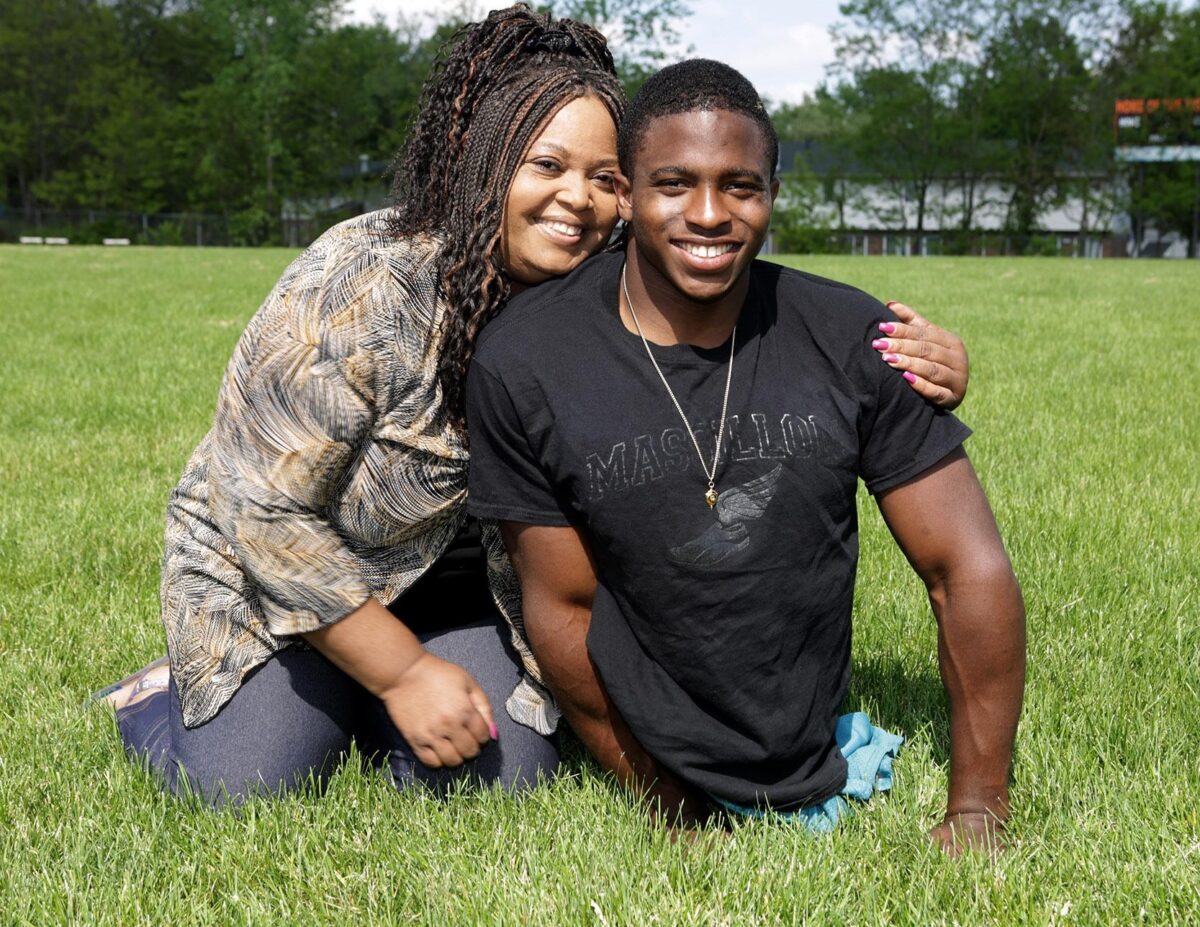 He was 16 and about to age out of the foster care system when he was adopted by the woman who would become his mom and change his life. Kimberly Clark Hawkins took Clark in and he blossomed in every way imaginable.
"I think a big part of that was when my mom Kimberly adopted me, giving me a support system," Clark said. "Giving me a family I could call my own, it was the first time I really felt unconditional love, and having a supporting mother changed my whole outlook on life. It opened me up, and my personality came to life, from a shy kid to a force to be reckoned with."
Clark took up wrestling when he was in elementary school, but never won a match before entering Massillon High School in Ohio. And by the time he reached his senior year, he had won only one match, which came in his junior season.
Things changed during his senior year, when he went 33–15, showing him that his hard work over the years actually had paid off, coming only one victory away from qualifying for the prestigious Ohio state wrestling tournament.
"I used wrestling as my escape from a terrible home life," Clark said. "Spending time in the gym and forming a camaraderie with my teammates and family within the wrestling community gave me hope. I also leaned into music to help with this, it was another coping mechanism for me to just learn to play music which I love and found a passion for."
Clark, who currently weighs 126 pounds, continues to strive for more success as a wrestler, hoping to qualify for the 2024 Paris Olympics, working with wrestling legends like Jordan Burroughs and Joey Davis.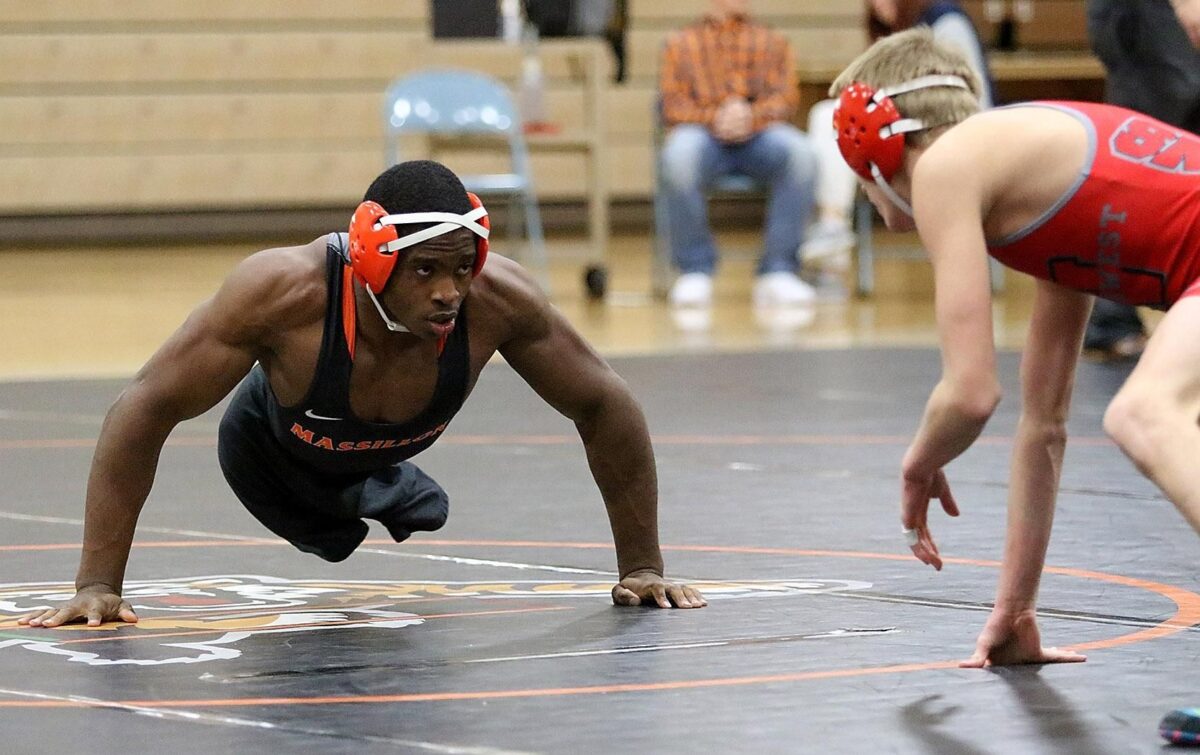 And if that isn't enough, he's also taken up wheelchair racing. He just missed out on qualifying for the 2020 Olympic Paralympic Games in the 100 meters race and now has his sights set on 2024.
"I tried it cause I like to challenge myself. I set the bar high for myself, and when I commit to something, I go all in until I become good at it," he said. "I want to be the first-ever Olympian [wrestling] and Paralympian [wheelchair racing] athlete in history."
Clark recently set a Guinness Book of World Records mark for being the fastest man on hands, running 20 meters on his hands in 4.78 seconds.
"[The record] means a lot to me, to show people anything is possible if you set your mind to it," Clark said. "I love to inspire kids and show them they can be whatever they want in life. I am also going for another world record soon [in bench press]. It's going to be really cool. I think I can break a lot of world records, so I am excited."
Clark has a special interest in kids, and his recently released book "Unmatched" is aimed particularly at younger people who can gain something from knowing Clark's story.
"I came out with a children's book to inspire the kids and educate them on people that are born different and teach them we all are special in our own way," he said.
Clark clearly is getting his message across. He was the subject of a 2018 Netflix documentary "Zion" that was the winner of two Sports Emmys and was nominated for the Short Film Grand Jury Prize at the Sundance Film Festival. He also appeared on the television talk show "Ellen" with Ellen DeGeneres, and he is a spokesperson for a nutritional supplement company called "Real Deal."
"I want to spread the message that: Own who you truly are, own every part of you, and things will get easier," Clark said. "It's hard to do, but when you can accept your authentic self with all your flaws, life gets easier. And this message starts with kids, it starts with teaching kids to be who they are and want to be in life. Let them be kids, because when you grow up and mature as an adult, life will get hard."