Jerry Lewis, the longtime comedian and humanitarian, has died, it was reported Sunday, Aug. 20. He was 91.
Lewis, who starred in the original "The Nutty Professor" and "The Bellboy," died at his Las Vegas home at 9:15 a.m. on Sunday, reported the Las Vegas Review-Journal. He died peacefully of natural causes, the report said, citing a statement from his family.
He starred in more than 50 films, including "My Friend Irma," "Cinderfella," and "The King of Comedy." He also starred in a number of TV shows as well—including one alongside Dean Martin called the "Colgate Comedy Hour."
He has two stars on the Hollywood Walk of Fame.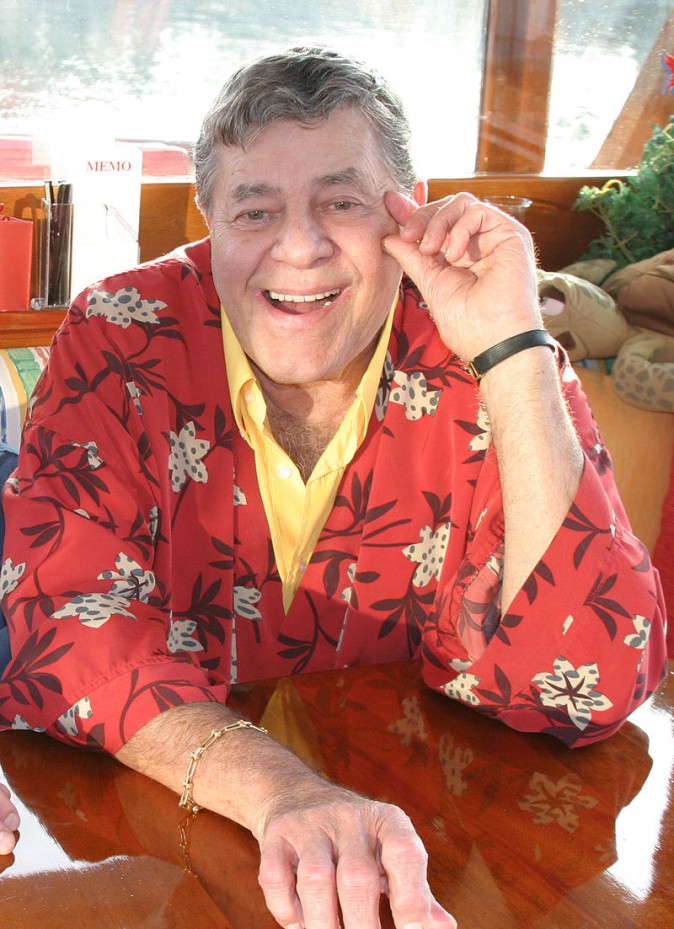 Lewis was particularly known for the "Muscular Dystrophy Telethon" held every Labor Day weekend, that raised money for 24 hours straight. Over the years, he helped raise almost $2 billion for the cause.
"Jerry Lewis is a world-class humanitarian and we're forever grateful to him for his more than half century of generous service to [Muscular Dystrophy Association] MDA," MDA Board Chairman R. Rodney Howell said.
"The important thing is that I do it, not the why," Lewis told the Los Angeles Times.
He's also known for raising money for children's issues.
In 1944, he married Patti Palmer with whom he had five sons: Gary, Scott, Anthony, Christopher, and Joseph. They adopted another son, Ronnie. 
He adopted a daughter, Danielle Sara Lewis, with his second wife, Sandra "SanDee" Pitnick, who he married in 1983.