LeBron James addressed the backlash that he received from his comments on China while speaking to the media on Oct. 15, a day after he made his first remarks.
"I talked about it yesterday. I tweeted out a couple of responses to people not understanding about my knowledge or where it came from in my brain and me learning about the situation. I'm talking about it now, I won't be talking about it again," James said.
"We're not politicians. It's a huge political thing, but we are leaders. We can step up at times, but there's times where—I'm not saying in this particular instance—if you don't feel like you can speak on things you don't have to," he continued.
"We don't know the landscape of the situation if a week would have went by and the tweet would have happened. It's easy to say. It was a challenging trip for all of us in China, and if you were not there you just can't relate."
James on Monday called Houston Rockets General Manager Daryl Morey, whose "Free Hong Kong" tweet set off an international crisis involving the NBA and the Chinese Communist Party, "misinformed."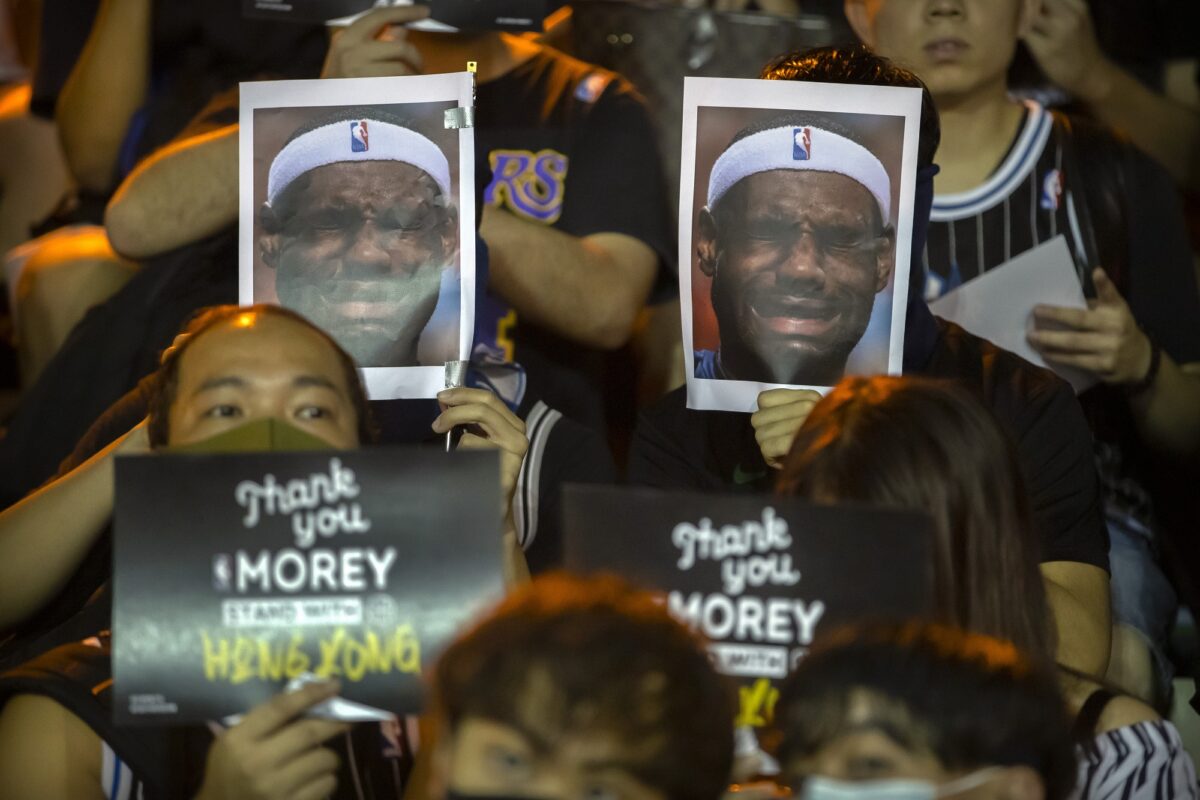 His comments reverberated around the world, prompting some Hong Kongers to set James jerseys on fire.
Others held up signs thanking Morey for his support.
On Tuesday night, James told reporters he thinks people took what he said out of context, prompting him to send several tweets later Monday.
"I haven't been paying attention to it besides what I said. It was a tough trip to China but we definitely got some basketball, that's the main reason for us to be there, we got an opportunity to play a game that we love and play in front of our Chinese fan base," he said.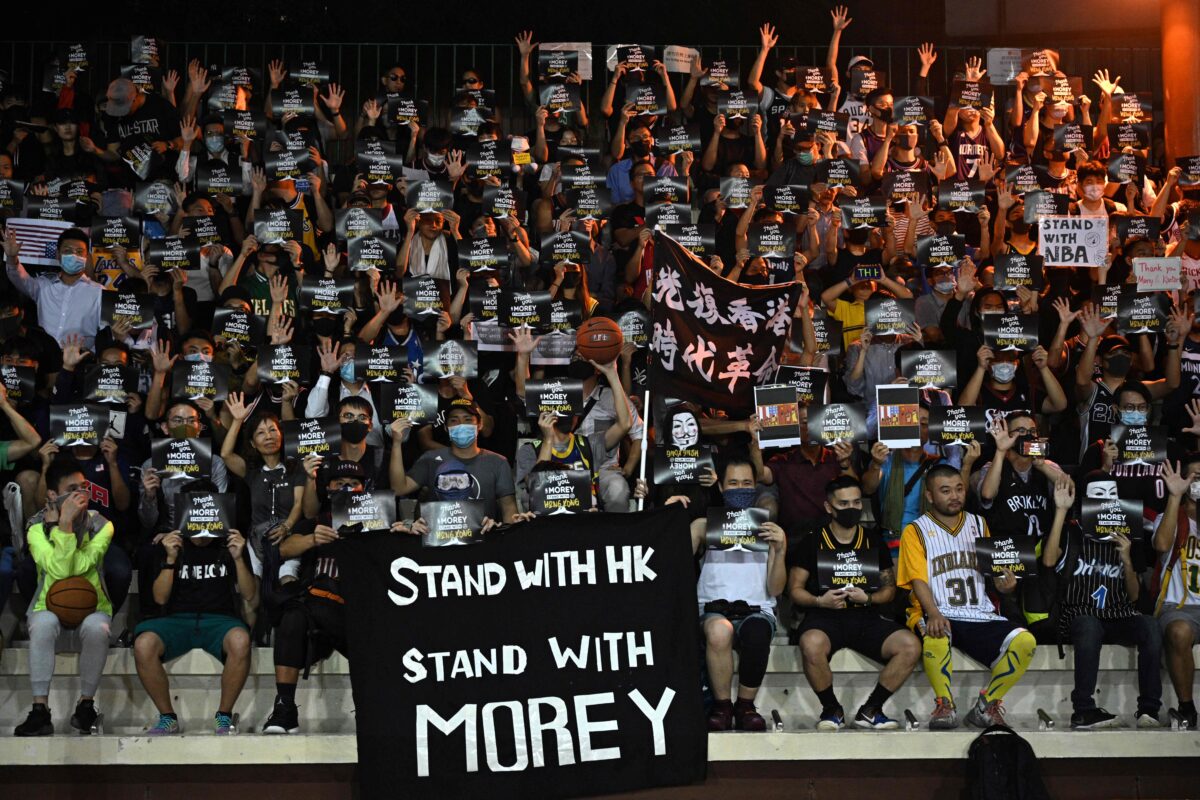 Asked if he understood where the criticism was coming from, James said: "It's a tough situation that we're all in right now, under the association, us as athletes, owners, GMs, whatever, so forth."
"I think when an issue comes up, if you feel passionate about it or if you feel like it's something you want to talk about, then so be it. I also don't think that every issue should be everybody's problem as well," he continued.
"When things come up, there's multiple things that we haven't talked about that happened in our own country that we don't bring up. There's things that happened in my own community," James continued, saying he's focused on helping his children graduate from high school and get into college, as well as inspire children in the inner-city to get into college.
"There's issues all over the world. I think the best thing we can do is if you feel passionate about it, talk about it, if you're not, if you don't have a lot of knowledge about it, or you don't quite understand it, I don't think you should talk about it, because it just puts you in a tough position."