A leaked document from China's censorship authority for mass media reveals the extent to which the Chinese Communist Party controls and dictates how content is produced.
The document, posted on the popular Weibo social media platform and published on several Chinese news portals, was issued by the State Administration of Press, Publication, Radio, Film and Television (SAPPRFT). It explains the agency's internal rules on what subject matters are or aren't appropriate for film and television.
How to portray history is a particularly sensitive issue. "Since ancient times, Chinese territory has emphasized unity," states one regulation. Thus, any "historical taboos" surrounding territorial claims are to be avoided. Chinese sovereignty is to be emphasized; several kingdoms on the peripheries of the Han Dynasty (206 BC to 220 AD), for example, cannot be referred to as a "nation." The regime does this to maintain its narratives on regions including Xinjiang, Tibet, Hong Kong, and Taiwan.
The communist authorities also instructed the media to avoid depicting famous historical figures. The Chinese communist regime has a history of erasing elements of traditional Chinese culture—most infamously during the Cultural Revolution of the 1960s and 1970s, when statues of historical figures, culturally significant sites, religious icons, and seminal texts from Confucianism, Buddhism, and Taoism were considered counter to communist interests and thus were destroyed. 
The Chinese regime even encourages the outright distortion of historical events for its own purposes. "We need to completely fabricate history. The fabrication must be thorough, until you cannot find the historical basis," one of the rules states.
In another echo of the Cultural Revolution era, one of the suggestions reads: "persist in materialism, destroy and eliminate feudal superstition." "Superstition" usually refers to folk beliefs, spirituality, and religious doctrine that the Chinese Communist Party has attempted to destroy, driving people to replace such faiths with communist ideology instead.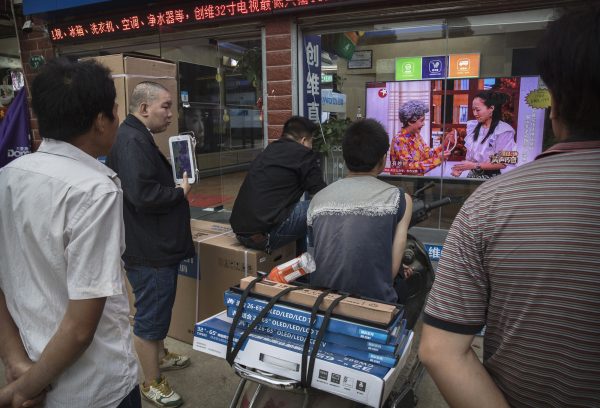 Furthermore, anything that could suggest criticism or questioning of the Chinese regime's legitimacy is prohibited. "Do not rashly comment on national affairs. Evade issues about the social system, the current state of the country, larger questions of how the country will develop," the document states.
Film and television should instead portray only the good side of living in China—despite the harsh realities of constant surveillance, human rights abuses, and severe environmental pollution, to name only a few of the country's social problems. "Emphasize portraying citizens' beautiful lives. Show that people are happy and have a sense of fulfillment," the document states.
The Chinese regime's censorship applies to actors as well. "The film and television works by celebrities and artists who advocate for the independence of Hong Kong and Taiwan will be prioritized for monitoring," it states. Both regions have independent political and economic systems separate from mainland China. Hong Kong has been returned to Chinese sovereignty, while Beijing considers Taiwan to be a part of China in spite of its own democratically elected government.
In an interview with Radio Free Asia, a graduate of a media academy in China said the Chinese regime's restrictions on film and television were the primary reason why he chose not to enter the profession despite studying it.
"Right now, as long as one undertakes work that is related to [communist] ideology, it is dangerous. The film and television industry is definitely tightly controlled," he said.