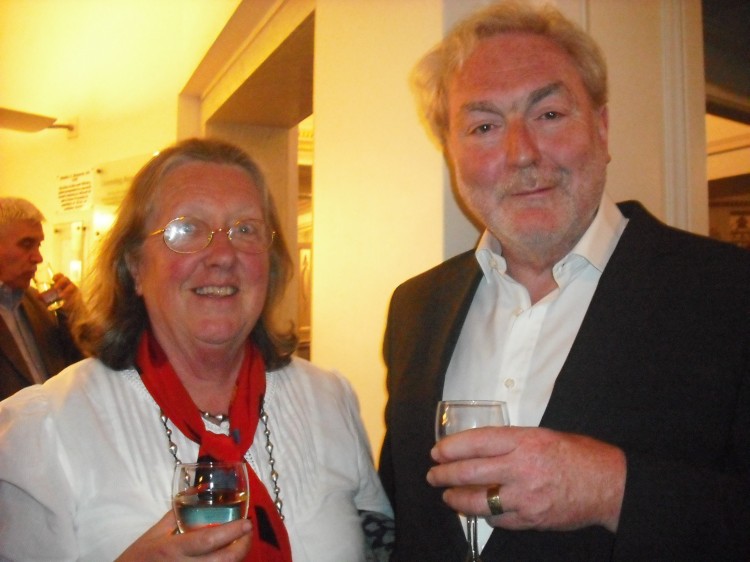 LONDON–Dancing aficionados Paul Riddout and Valerie Savage were full of praise for Shen Yun Performing Arts at the opening night of its series of five performances at the London Coliseum.
The New York-based Shen Yun Performing Arts returned to the London Coliseum for the second year running, on the final leg of the company's European tour. This year it is the International Company; Last year it was the Touring Company.
With a mission to revive 5,000 years of Chinese culture, Shen Yun's colourful performance of classical Chinese dance and music was greeted with warm applause.
Valerie Savage, one of the UK's leading speech and language therapists thought the show was a beautiful portrayal of Chinese culture. "I am enjoying it enormously," she said. "I think it's beautifully produced. The dancing is just wonderful."
"It's charming. It's very rhythmical, it's very haunting, it's very seductive and the combination of seduction and tremendous tumbling and gymnastics required … I think it's a wonderful combination."
Paul Ridout, a leading solicitor, was equally impressed. "It's brilliant," he said. "The footwork is dramatic and very disciplined. Most enjoyable."
Reporting by Chin Liang and Louis Makiello.
Shen Yun Performing Arts, based in New York, has three touring companies that perform simultaneously around the world, with a mission to revive traditional Chinese culture. Shen Yun Performing Arts International Company will perform at The London Coliseum, April 12-15.
For more information visit ShenYunPerformingArts.org