The lead singer of South Korea's top boy band SHINee died on Monday aged 27, after being taken to hospital unconscious, according to reports.
Kim Jong-hyun, known as Jonghyun, was found unconscious in a Seoul apartment.
News channel YTN reported that the singer had checked into a serviced residence for two nights and was found unconscious by police.
"On December 18, 2017 at 4:42PM Jonghyun's older sister reported to Police that her brother was about to commit suicide," said a statement from Gangnam Police, according to the Mirror.
The newspaper reported that the cause of his death is suspected to be carbon monoxide poisoning.
Fans are mourning the loss of the star after hearing the news.
So sad to hear about the passing of Jong-Hyun…. Shinee was and will always be one of my favourite K-Pop bands. May you rest in peace…

— Bubbi (@bubzbeauty) December 18, 2017
full body chills and my chest hurts after hearing the news about jonghyun. so so heartbroken. shinee were my first kpop love and i have so much respect for the members. mental health is just so incredibly important for everyone in all walks of life, if you're hurting, please talk

— Thomston (@ThomstonMusic) December 18, 2017
I can't believe it. ? Rest In Peace, Jonghyun…

— Jamaica dela Cruz (@jamaicadelacruz) December 18, 2017
this will always be one of my favourite shinee performances for 2 reasons
1. jonghyun's vocals and high note
2. him being a massive dork at the end, every time i think of kibum i always say key the same way he does pic.twitter.com/nhjNckpdfU

— jess || ☾ (@velvetpjm) December 18, 2017
The band were referred to as the "the Princes of K Pop" and known for their dance skills. They released their fifth Japanese album Five this year.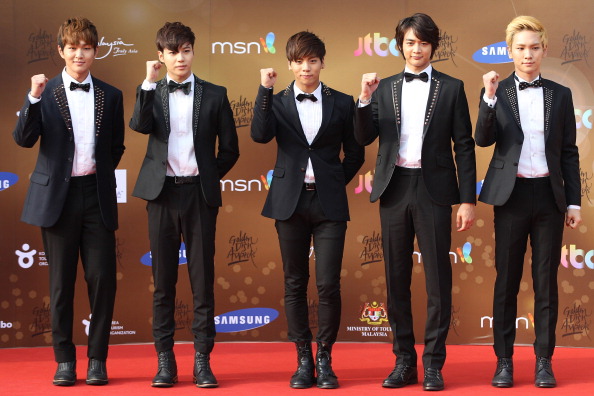 Reuters contributed to this report