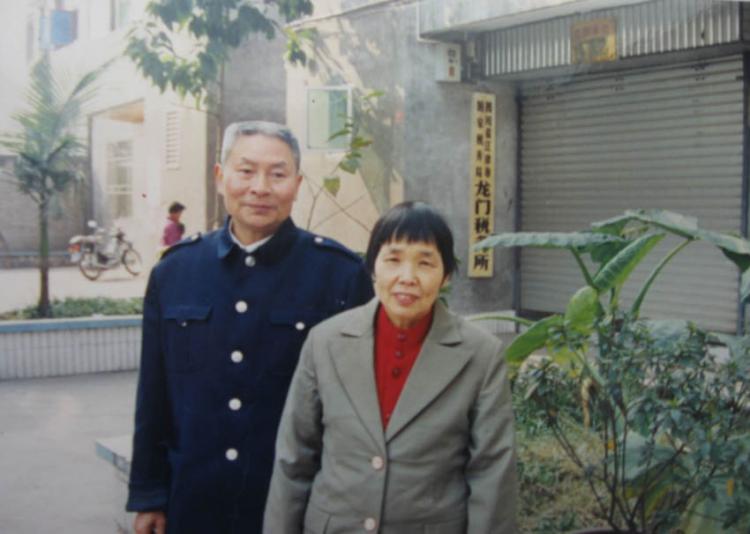 Two lawyers who were beaten, bruised, and interrogated for investigating the sudden death of a Falun Gong practitioner have captured the attention of the grassroots legal system in China.
Zhang Kai and Li Chunfu, both lawyers in Beijing, were forcibly taken from the home of the dead practitioner's family on May 13.
Lawyers throughout China are openly expressing their outrage at the beatings, many sending statements of support to the lawyers. All stated their disdain for the legal system in China, saying the beating goes against the PRC's constitution.
"I am shocked and furious about this incident," said Li Xiong Bing, a lawyer speaking out for the beaten lawyers. "I feel these officials are stamping on our legal system, stamping on the lawyers rights. This is a very bad situation. I think the two lawyers should take legal action against this."
Zhang Kai and Li Chunfu went to the home of killed Falun Gong practitioner Jiang Xiqing to discuss his sudden death with family members. Mr. Jiang, 66, a retired tax bureau employee, had been arrested twice—the last being shortly before the Beijing Olympic Games began. He was taken to the Xishanping Forced Labor Camp. When Mr. Jiang's family visited him on Jan. 27 this year, his health seemed fine.
A day later, on Jan. 28, labor camp officials called his family to notify them that Mr. Jiang had died. When his children were finally allowed to see him approximately seven hours later, they found that his upper lip, chest, belly, and legs were still warm, despite the body having been kept in a freezer. They tried to do artificial respiration, but more than 20 guards dragged them out of the funeral home.
Labor camp officials first said Mr. Jiang died due to illness, then later gave the reason as sunburn, even though it was winter. The family observed bruises on the body, a cut on the lip, and mud on his shoes. The family suspects beating as the true cause of death.
"There's something behind the death of this practitioner that is not right," said Beijing lawyer, Jiang Tian Yong. "These two lawyers [Mr. Zhang and Mr. Li] are standing up for the practitioner who was killed in a labor camp—this is a very normal thing for a lawyer to do, so why are police taking such a heavy hand?"
"The police are openly challenging the legal system," he said.
Two hours after the two lawyers entered the family home, police burst into the house, demanding to see identification. After presenting their cards, the lawyers were prevented from leaving the house, for no apparent reason.
Not long after, 20 plain-clothed police arrived. They pushed the lawyers to the ground, stood on them, and handcuffed them. Taken to police station, the lawyers were separated. Zhang Kai was hung up by his handcuffs in an iron cage. He was slapped on the face and his laptop was searched.
Li Chunfu's ear was cut after being slapped in the face by police. Both men suffered bleeding, swollen, and bruised wrists.
A lawyer for 10 years, Li Fang Ping, said he has never heard of an incident such as this one. "The police are becoming more mafia-like. I highly condemn this kind of behavior, this kind of thing needs to be stopped," he said.
The China Human Rights Lawyers Concern Group strongly protests the beatings of the two lawyers, in a statement on their Web site. They are demanding that the Chinese regime immediately investigate and punish the public security officers according to its laws.
"We also call on the international legal community to write letters to the Chinese government to express concerns about the beatings of mainland lawyers when they carry out their professional duties," the statement said.
More than 3,000 Falun Gong practitioners are confirmed to have died due to mistreatment by authorities, since being persecuted from 1999, according to the Falun Dafa Info Center. Hundreds of thousands are detained in jails, prisons, mental hospitals, and labor camps, and many human rights organizations suspect the death toll is much, much higher.