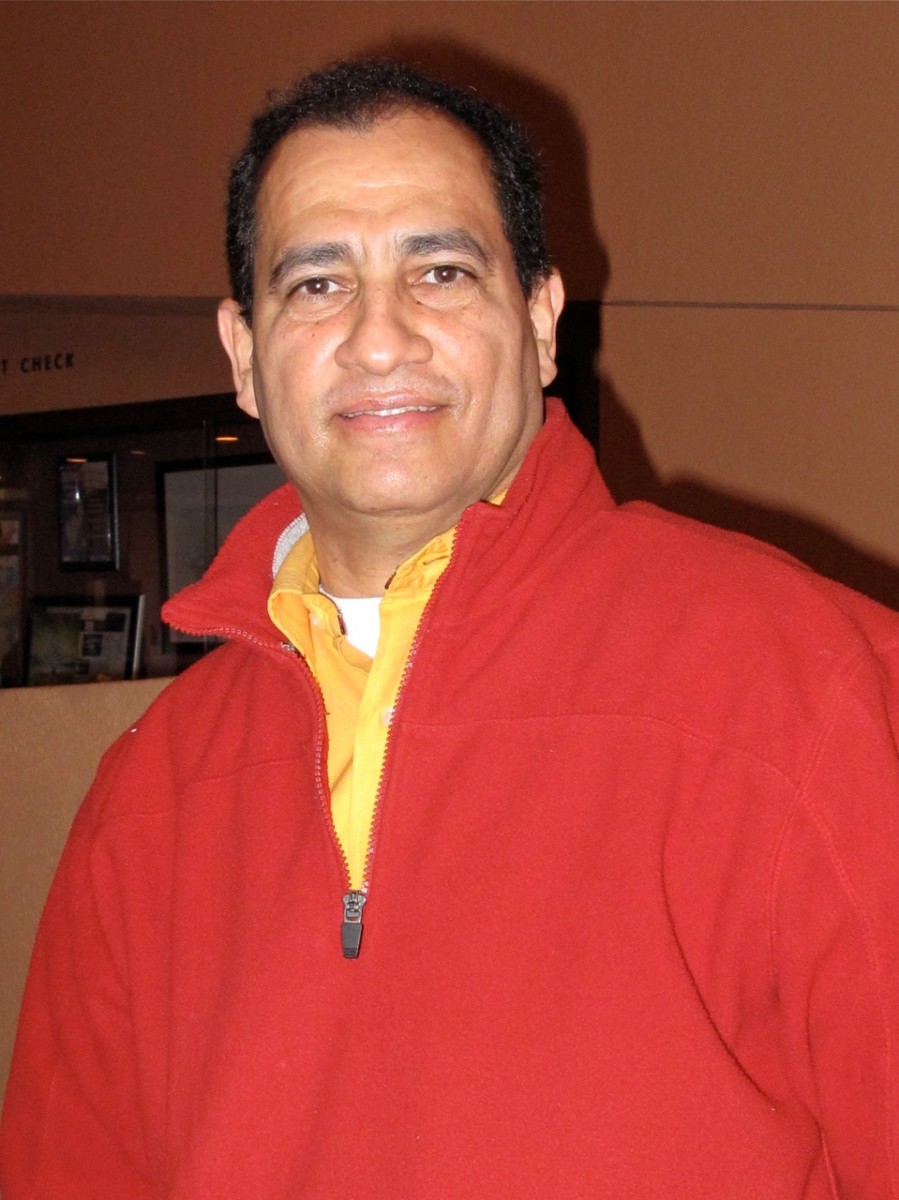 PHOENIX—Shen Yun Performing Arts held its third sold out show in three days Sunday afternoon, Jan. 29 at ASU Gammage. The New York-based music and dance company was on a three-day run in the Grand Canyon State before heading northwest to Eugene, Ore.
One of the lucky audience members was Raj Sivananthan, a lawyer and partner of Bowman and Brooke, LLP, an award-winning, nationally recognized law firm. He thoroughly enjoyed the performance.
"I loved it—fabulous," he said. "The choreography was one of the best I have ever seen. [It] tells a beautiful story as well,provides [a] history of people that we have known are incredibly rich in tradition and history but have been lost to the world for a long time, so this is a wonderful idea —beautifully executed."
Shen Yun includes mini-dramas depicting legends and stories from the Yellow Emperor and the Tang and Song dynasties up through to modern times, according to its website. "A unique feature of Chinese civilization is that its history has been documented and passed down uninterrupted for 5,000 years," the website says.
Mr. Sivananthan said that Shen Yun provides opportunities "that allow us to go back in time and understand the history of people, the history of nations and cultures that are so ancient and so rich. And we need this because if we don't have this we are going to end up potentially annihilating the world.
"So it is important to stop, think and be thankful for the great civilizations of the world and hopefully we can take the best out of all of these civilizations and put them together in a manner that, we all, especially the young people, can take it to the future."
He said he was thankful for the performance and that it was satisfying to see that traditional Chinese culture has never left the hearts of the Chinese people.
"All we hear about is communist China, and atrocities and it is wonderful to know that the richness of the people still lives in the hearts of the people and in their arts and so the stories are more than just stories, I think the stories are an affirmation of ancient Chinese way of thinking and into the Chinese way of thought," he said.
He added that he enjoyed Shen Yun's conveyance of "compassion and principles, which this world needs very sorely."
Reporting by Flora Ge and Albert Roman
Shen Yun Performing Arts has three touring companies that perform simultaneously around the world.

For more information, visit ShenYunPerformingArts.org.