Restaurant chain TGI Friday's is being sued for $5 million because it's potato skins are "fraudulent," in a lawsuit arguing that they're not skins at all, but a combination of "potato flakes."
Solange Troncoso filed the suit in a Manhattan federal court, saying she bought the potato skins chips that she bought in the Bronx on June 30, 2018, reported the New York Daily News.
"Troncoso was injured when she paid money for a product that did not deliver the qualities it promised and misled her as to its contents. The Product is labeled as being a 'Potato Skins' Product, but in fact does not contain any actual potato skins. She would not have been willing to pay the sum she paid had she known it was mislabeled," the lawsuit said.
Her suit said that the lack of actual potato skins is false advertising, according to the report.
She filed the lawsuit on behalf of every person who purchased the allegedly fake product across the United States.
C.K. Lee, her lawyer, said she found that the "Cheddar & Bacon," "Bacon Ranch," and "Sour Cream & Onion" don't use skins, adding that the Idaho Potato Commission have claimed that the skins are rich in vitamins.
In the complaint, she stated: "The Idaho Potato Commission and others inside and outside the industry have associated potato skins with healthy eating since they started appearing on restaurant menus a half-century ago," reported the New York Post.
Bombshell class action lawsuit: TGI Fridays potato skins aren't actually potato skins. https://t.co/W9QXzSZxhJ

— Stephen Brown (@PPVSRB) March 29, 2019
"The presence of potato skins imparts a further value in the eyes of reasonable consumers," according to the complaint, Reuters reported.
TGI Fridays did not immediately respond to requests by several media outlets for a comment.
"What you're eating is a very processed product," Lee said. The Post noted that Lee has previously drawn the ire of some companies because he filed lawsuits over disabled access to websites and allegedly misleading food packaging.
What a Food Safety Lawyer Will Not Eat
Food safety attorney Bill Marler recently spoke about what foods he won't consume.
What Marler, who has been practicing law for 25 years and owns his own firm, won't eat might surprise you, as reported by The Associated Press.
– Unpasteurized milk or juice, also called "raw milk" and "raw juice." "Raw milk directly from a cow can be infected with all types of bacteria," the lawyer said. "Some argue that milk loses nutrients during pasteurization, but this is patently false. Skipping pasteurization means an increased risk of contamination by bacteria, viruses, and parasites."
– Raw sprouts. "Raw sprouts are dangerous because of their growing process. The seeds are sprouted in standing water that can grow bacteria. There have been too many outbreaks to not pay attention to the risk of sprout contamination." Seven outbreaks—four salmonella, two E. coli, one listeria—since 2014 trace back to sprouts, according to the Centers for Disease Control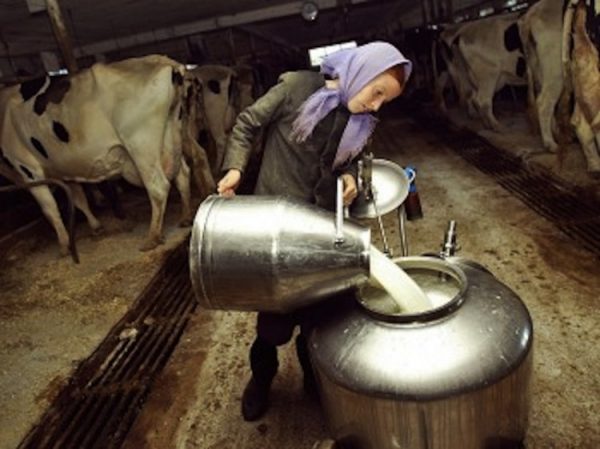 – Meat that isn't well done. Marler got his start in the food safety niche working for plaintiffs whose children died in the 1993 Jack in the Box E. coli outbreak. So he has no problem insisting, "Meat needs to be cooked to 160 degrees throughout to kill bacteria that could cause E. coli or salmonella."
– Pre-cut vegetables
– Pre-cut or pre-washed fruits
– Raw/undercooked eggs
The Associated Press contributed to this report.