After Facebook admitted on June 5 to sharing user data with four China tech companies, lawmakers are pressing the social media giant to further explain the partnerships.
The four companies—in particular, telecoms giant Huawei, whom U.S. national security intelligence agencies view as a threat—have since come under scrutiny. The other three are computer maker Lenovo and smartphone makers Oppo and TCL.
The Chinese firms were among approximately 60 companies worldwide that received access to user data after signing contracts with Facebook to recreate a Facebook-like experiences for users.
U.S. Sen. Mark Warner (D-Va.), ranking member of the Senate Intelligence Committee, urged Facebook to release more details about the collaboration. "The news that Facebook provided privileged access to Facebook's API [application program interface, a set of protocols for building software] to Chinese device-makers like Huawei and TCL raises legitimate concerns," Warner said in a statement.
Meanwhile, the Senate Commerce, Science, and Transportation Committee pressed Facebook for more information in a letter released on June 5.
Leaders of the U.S. House of Representatives Energy and Commerce Committee expressed concern that Facebook CEO Mark Zuckerberg was not totally forthcoming when he testified before Congress in April, as he did not disclose such relationships with Chinese companies then.
"Clearly, the company's partnerships with Chinese technology companies and others should have been disclosed before Congress and the American people," the committee's chairman, Greg Walden (R-Ore.), and ranking member Frank Pallone (D-N.J.) said in a statement.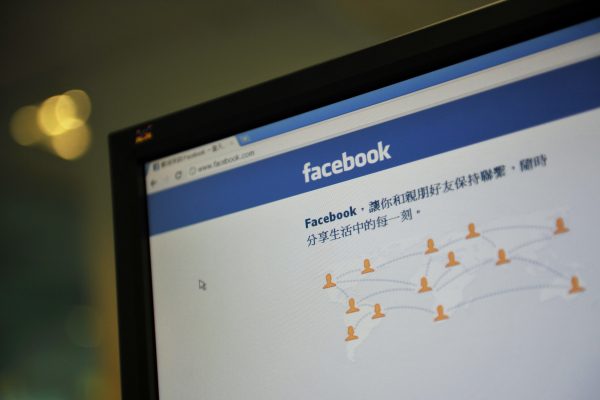 Facebook responded that such contracts are standard industry practice so people can access Facebook services when they purchase electronic devices.
The company also said it controlled the data sharing, and that other tech firms have made similar arrangements with U.S. and Chinese companies.
Francisco Varela, Facebook's vice president of mobile partnerships, assured customers on June 5 that the user data was stored on the devices, not on Huawei's company servers. Facebook is currently banned in China, but has made recent overtures to enter the Chinese market.
Huawei said in a statement, "Like all leading smartphone providers, Huawei worked with Facebook to make Facebook's service more convenient for users. Huawei has never collected or stored any Facebook user data."
Dangers of Huawei, Lenovo
Huawei is already on the U.S. authorities' watchlist: in February, U.S. intelligence agencies warned citizens not to use Huawei phones. Then, in April, news emerged that U.S. prosecutors were investigating the Chinese firm for possibly violating U.S. sanctions against Iran. Then, in May, U.S. military bases removed Huawei phones from stores to avoid compromising the security of U.S. military service members. The Pentagon cited concerns that the phones could be used to spy on American soldiers.
U.S. Sen. Marco Rubio also introduced legislation that would bar the U.S. government or contractors from purchasing equipment or services from Huawei and ZTE, another top Chinese telecoms firm recently under fire—for breaking terms of a U.S. agreement that served as penalties for its prior violations of U.S. sanctions.
Huawei's CEO, Ren Zhengfei, has close ties to the Chinese military—details of which were outlined in a 2012 report compiled by the U.S. House Permanent Select Committee on Intelligence.
Lenovo also poses national security threats, according to an assessment of the federal government's IT and communications systems released in April by the bicameral U.S.-China Economic and Security Review Commission.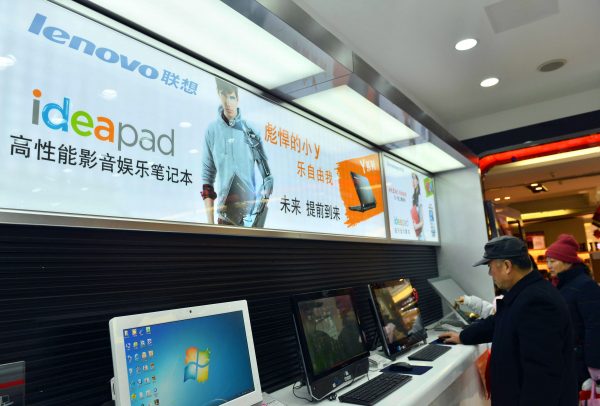 Lenovo, Huawei, and ZTE were named in the report as entities that have either received financial support from the Chinese regime or conducted state-sanctioned corporate espionage on behalf of China.
The Chinese government is also Lenovo's largest shareholder, via Legend Holdings, an investment holding company that counts the Chinese Academy of Sciences—the state-run research institute—as its controlling shareholder.
Lenovo products have been banned by intelligence agencies in the United States, Australia, Canada, New Zealand, and the United Kingdom, known as the "Five Eyes" countries, since the mid-2000s, after British intelligence agencies discovered backdoors and vulnerable firmware in Lenovo products, according to the report.
In 2006, when the U.S. government purchased 16,000 Lenovo computers, the Department of State determined that the computers would only  be used on unclassified systems. Then, in 2015, after Lenovo acquired IBM's x86 server business, the U.S. Navy announced that it would replace servers for its guided missile cruisers and destroyers, "due to concerns that the equipment could be compromised during maintenance or remotely accessed by the Chinese government," the report stated.
Reuters contributed to this report.