Lawmakers are mulling closing the U.S. Capitol in Washington to tourists amid a rapidly increasing number of coronavirus cases in the country.
Officials in Washington state and New York imposed drastic new measures this week to try to curb the spread of COVID-19, the disease the virus causes. The case count in America was around 1,000, with 31 deaths, Robert Redfield, director of the Centers for Disease Control and Prevention, told lawmakers on Wednesday.
A top Democrat in the House of Representatives said lawmakers will consider closing the Capitol.
"We haven't yet come to grips with whether or not we ought to close down the Capitol in terms of visitors," House Majority Leader Steny Hoyer (D-Md.) told reporters, according to Reuters. "But that certainly is something that we'll have to consider and that may be a step we need to take … we're going to be talking about that."
A slew of lawmakers are part of the groups labeled most at-risk of the virus, or those who are elderly or have underlying health conditions, including the 80-year-old Hoyer.
Sen. Dianne Feinstein (D-Calif.), 86, told reporters on Wednesday that she wants the Capitol closed to visitors.
"I'm worried about the fact that we need to close this place down. I really believe that now," she told reporters in Washington.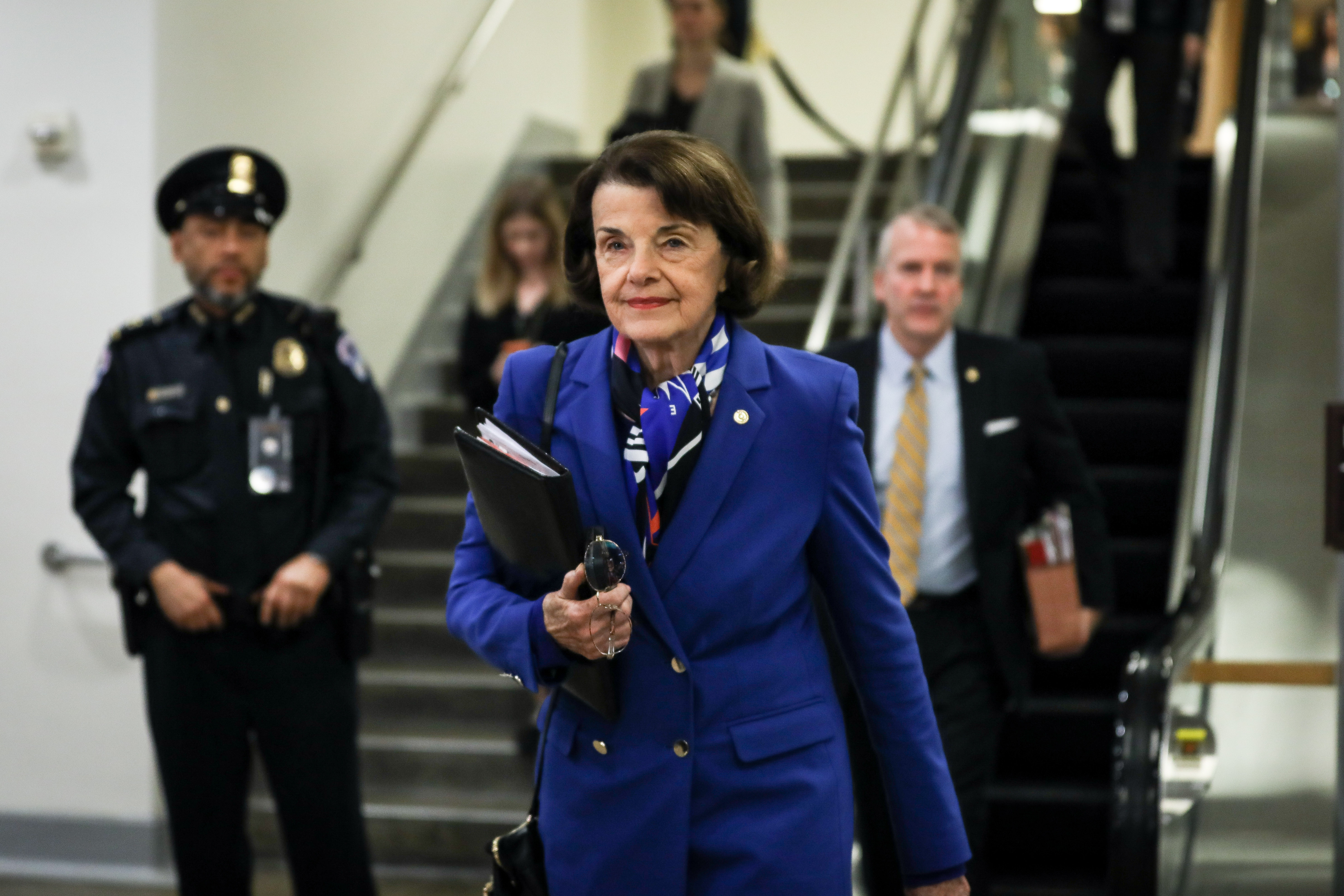 Feinstein said she wanted the Capitol closed for meetings but that lawmakers should be allowed to go into their offices if they want.
"I've got constituents by the hundreds that come across the country and I don't think they should right now," she added.
House Speaker Nancy Pelosi (D-Calif.), 79, told reporters last week that there were no plans to close the Capitol building to tourists or members of Congress, but that technology is available to have members from Congress and other offices work from home. "We can't vote from home, however," she said.
Everyone who enters the Capitol couldn't be tested for the new virus, Pelosi said, calling that idea unrealistic.
"We will be ready should something come along, but what we mostly do is pray," she said.
Reps. Liz Cheney (R-Wyo.), 53, and Adam Kinzinger (R-Ill.), 42, said Wednesday that they support closing the Capitol to visitors.
"We should take this step. Not doing so is putting health and safety of these tourists at risk," Cheney said in a statement on Twitter.
Congress is slated to go on recess after this week. Some lawmakers have said they're open to extending the recess.
Fears on Capitol Hill were heightened by several lawmakers going into quarantine over contact with a confirmed coronavirus patient. That patient, who hasn't been officially identified, was at the Conservative Political Action Conference in Washington last month before testing positive.
Sen. Ted Cruz (R-Texas), 49, and Rep. Paul Gosar (R-Ariz.), 61, went into isolation at their homes, as well as Rep. Mark Meadows (R-N.C.), 60, who recently became President Donald Trump's chief of staff.