Members of Congress are demanding the Internal Revenue Service (IRS) investigate tax preparation software companies for allegedly sharing taxpayer information with Facebook.
Several news outlets, including The Markup, reported in November 2022 that several services, including H&R Block, TaxAct, and TaxSlayer, sent personal and financial information to Facebook after users filed their taxes. That included filers' return amounts and information on their dependents, and it was gathered via Facebook parent company Meta.
Specifically, that financial information was transferred to Meta via a widely used code called Meta Pixel, which includes a piece of code that allows users to track visitor activity on a website.
On Thursday, three Democrat lawmakers on the House Ways and Means Committee sent a letter to the IRS to investigate the alleged data-sharing activities between tax filing websites and Facebook.
"The Meta Pixel, operated by Facebook's parent company, collected taxpayers' personal information through various tax e-filing websites, including taxpayers' names, usernames, email addresses, home addresses, income, filing status, refund status, dependents, health savings accounts, college tuition grants, and college scholarship amounts of their dependents," the Democrats wrote in a news release from Rep. Adam Schiff's (D-Calif.) office. Reps. Judy Chu (D-Calif.) and Raja Krishnamoorthi (D-Ill.) joined Schiff in issuing the demand.
They now want the IRS to provide answers on if it is aware of the number of taxpayers whose data may have been shared with Meta and Facebook, if the data can be recovered from the companies, and if there is a violation of relevant tax laws.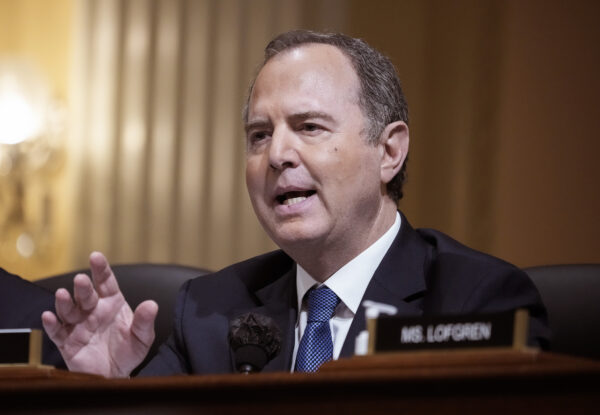 "The IRS directs taxpayers attempting to file for free to some of the companies reporting found using the pixel via Free File. The IRS also directs taxpayers to Tax Slayer through Volunteer Income Tax Assistance (VITA) sites," Schiff's release said. "Free File and VITA are directed toward low income, elderly, and disabled taxpayers. Can you confirm whether Tax Slayer was one of the software packages embedding the pixel?"
It comes months after Sen. Elizabeth Warren (D-Mass.) sent out a similar letter to the tax filing companies, Meta, and Google about whether taxpayers' data was improperly shared.
"If The Markup's reporting is accurate, taxpayers deserve justice for this abuse of their private tax information, and we hope that the IRS and if merited, the Department of Justice, will act to impose appropriate penalties on companies," her letter stated.
The IRS has not yet issued a public comment on the reports. A previous Epoch Times request for comment from the IRS was not returned.
Response
In response to the reports, TaxAct said that the data that was sent to Meta is "at an aggregate level" and not at "the individual level."
"The privacy of our customers is very important to all of us at TaxAct, and we continue to comply with all laws and IRS regulations," a TaxAct spokesperson told CNBC last year. "Data provided to Facebook is used at an aggregate level, not the individual level, by TaxAct to analyze our advertising effectiveness. TaxAct is not using the information provided by its customers and referenced in the report issued by The Markup to target advertising with Facebook."
At the time, an H&R Block spokesperson told the outlet that the firm takes "protecting our clients' privacy very seriously, and we are taking steps to mitigate the sharing of client information via pixels." It also said it "removed the pixels from its DIY online product to stop any client tax information from being collected," without elaborating.
A TaxSlayer spokesperson, Molly Richardson, told The Markup that the firm is reevaluating using Meta Pixel.
"Our customers' privacy is of utmost importance, and we take concerns about our customers' information very seriously," Richardson said